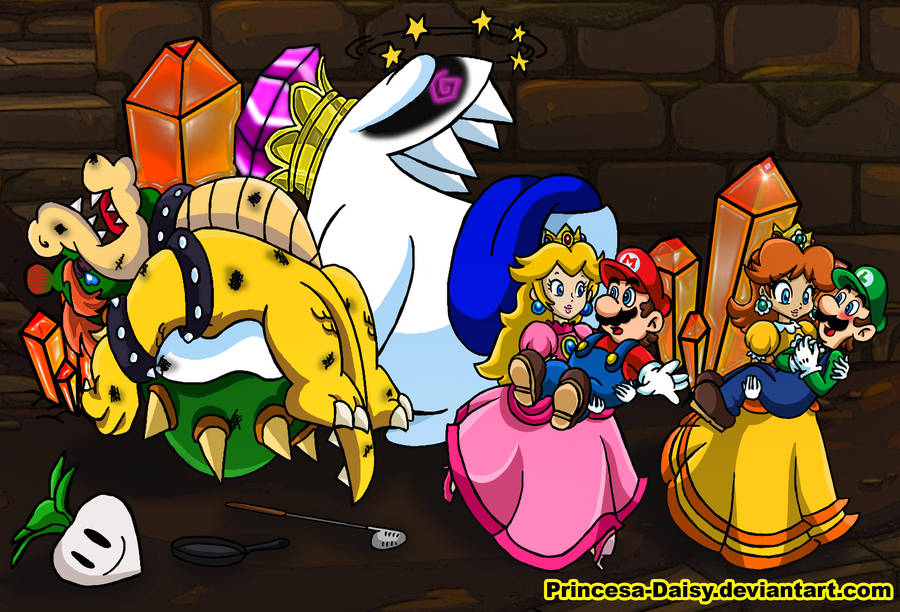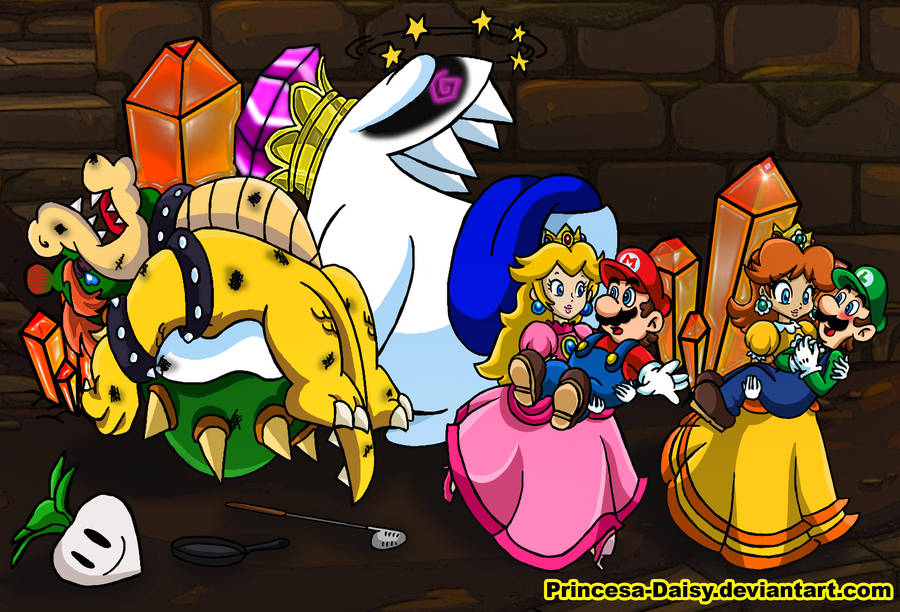 Watch
Like the title say, its about time the girls take the leading role to show the world what they can do.^^
Next year will be the 30th anniversary of the Super Mario franchise, where the main plot is always to save the pink princess from the bad guys. Don't you think it would be great to have a game where the protagonists were the princesses and the "damsels in distress" were the bros? A continuation of Super Princess Peach, but without the awful emotions thematic.
Its sure Nintendo never will do a game like this, or at least not with Daisy being one of the protagonists, seeing how they love to ignore and neglect her, so we the few Daisy fans that still exist, only can dream.
Like Nintendo will never support princess Daisy, I will give her the respect she really deserve with lots of drawings about her in the future, so stay tuned all her fans for more pics about the best Super Mario series princess!

Rant over, enjoy the drawing!

P.S: Sorry about the quality of this pic, but since I bought a new Pc, I'm having lots of problems with Photoshop, the program keeps crashing and I don't know why, so its difficult to polish the drawing if the program shut down every time without previous warning....

Here the first part -----
princesa-daisy.deviantart.com/…