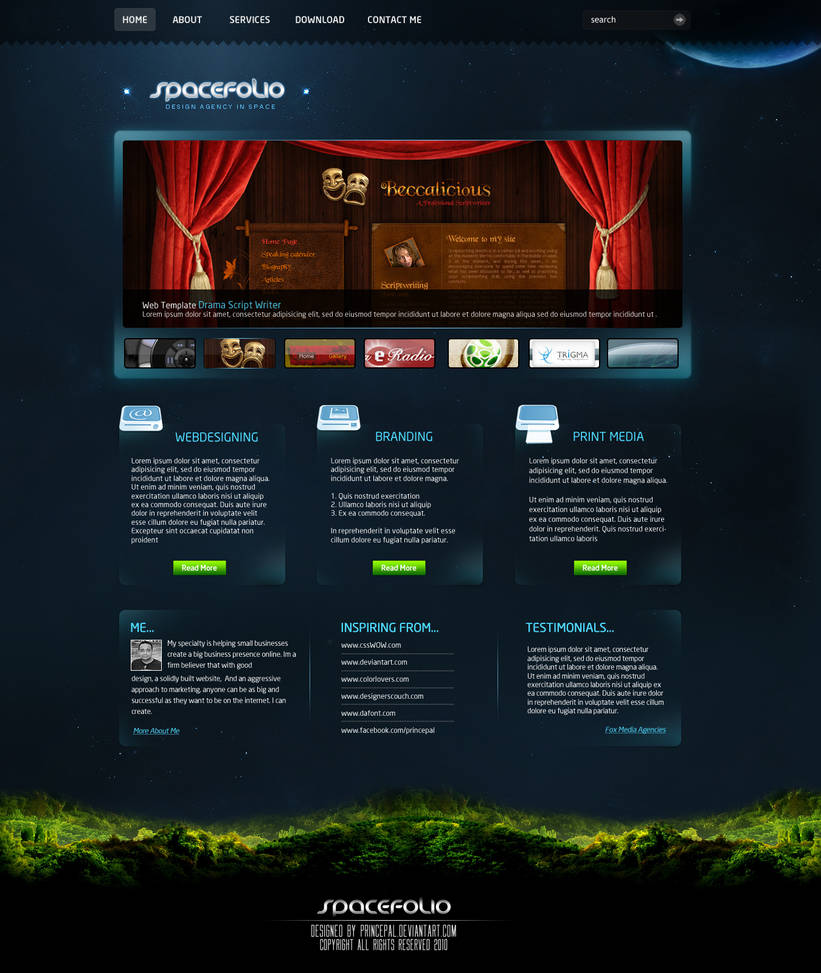 This design is a concept not real

Never heard about a design agency in space.. So donot take it seriously.. I designed it for fun.. LoL
Comment and Critiques always welcome.
Its a great design and has really amazing and beautiful color combos. I especially like the top-left and bottom right corners you have created. I mean we have all seen them in many other designs, but they really seem to complement the "spacefolio" design.

The only problem i see is with the bottom layer where you have green hills repeating. For one it has too many tints of green, also some really creepy colors there. Second it hasnt been merged into the blue bg properly, seems like a half done job. I will suggest you add some planets here , or maybe one round planet, just like the one you have on top left corner.
The Artist thought this was FAIR
33 out of 34 deviants thought this was fair.