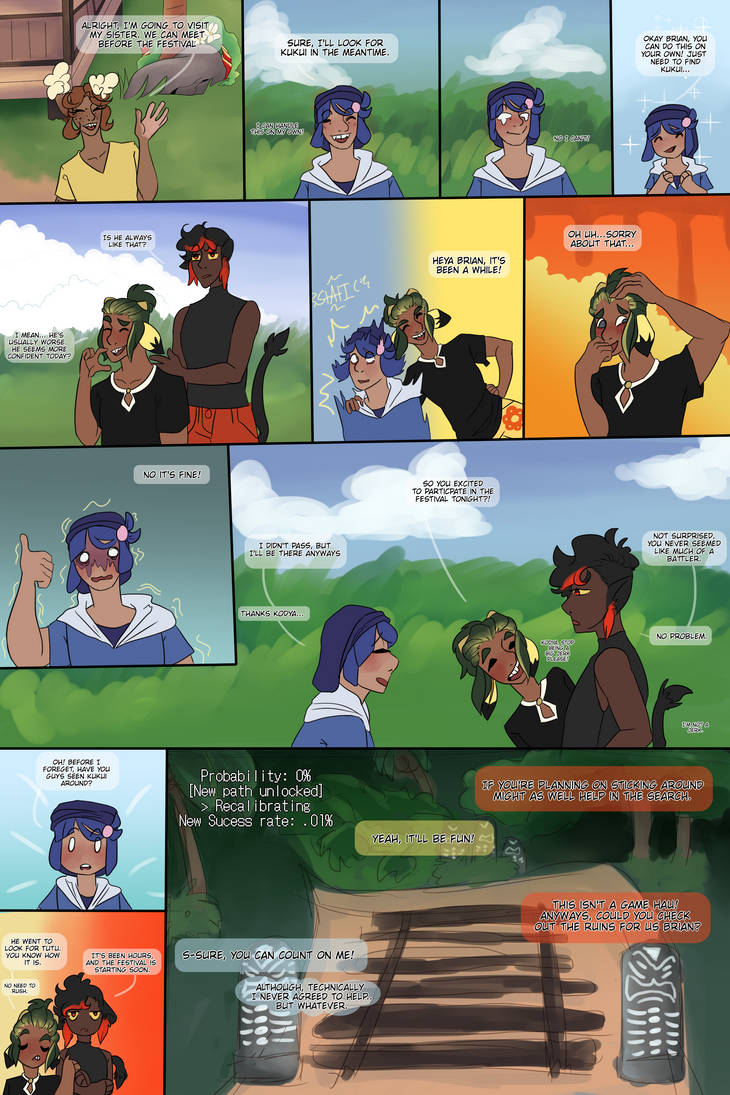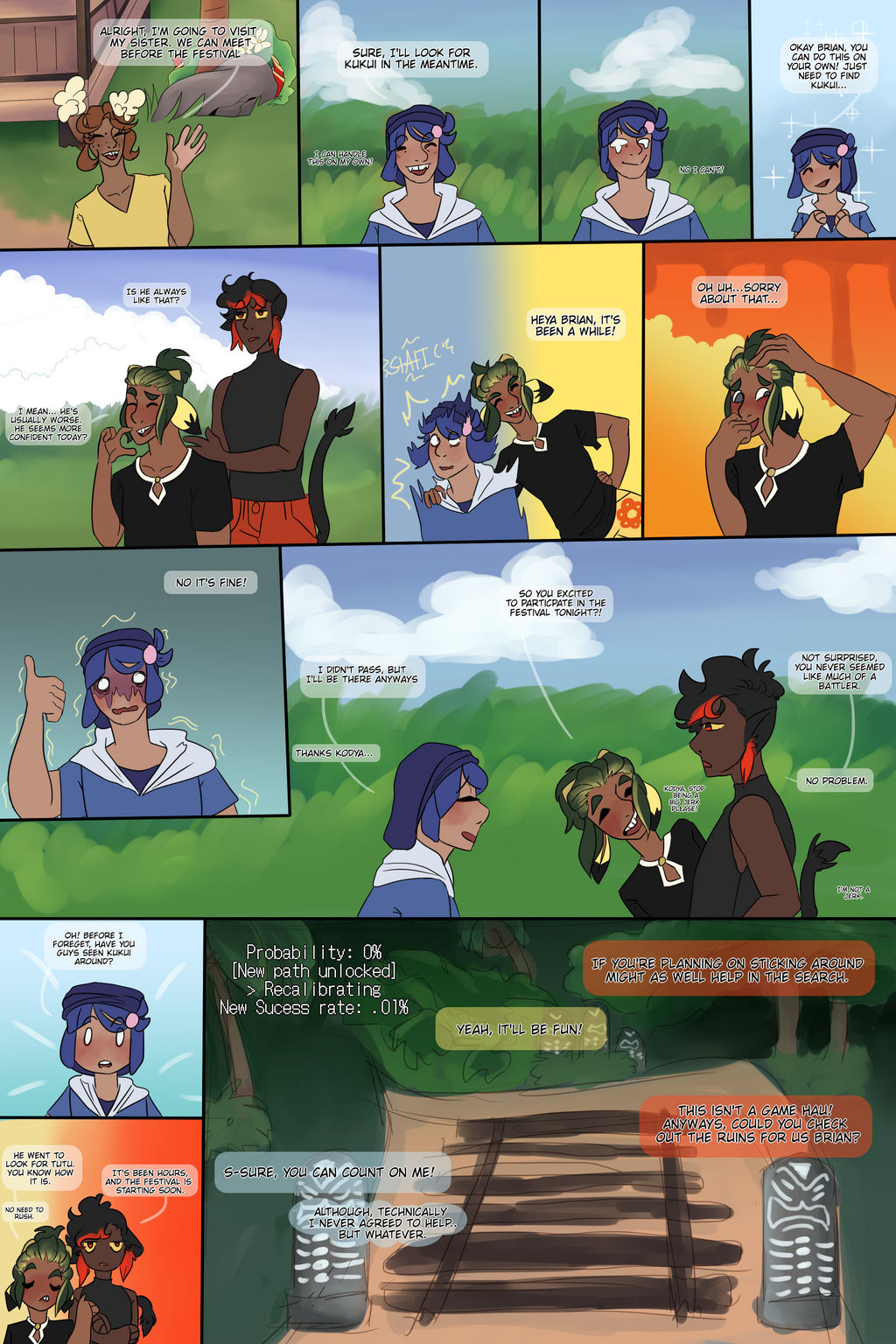 Start:
www.deviantart.com/prince-of-s…
Prev:
www.deviantart.com/prince-of-s…
Next: Hopefully later this month!
A bit late, but still made it! Sorry if it's a bit messy.
-There goes Gale, for a little bit anyways.
-But yay, Hau and his Litten partner, Kodya, are here!
-Kodya doesn't know Brian much outside of class, but Hau knows Brian through Gale.
-Also, you all know what's about to come next! Who you've all been expecting!

loving these character designs!!
Reply

I'm starting to wonder if the Trial Captains will be Gijinkafied versions of their Totems (e.g Ilima will be a Raticate/Gumshoos, depending on your version), and the same with the Kahunas and their star guys, and the Team Skull admins and their guys.
Reply

All trainers will in fact be gijinkas of their most notable Pokemon, or what I perceive to be their most notable. And the rest of their team will get gijinka versions. Totem Pokemon will stay as they are, since they're wild in game anyhow.
Reply

Oh. So Ilima gets to be a Smeargle anyway?
Reply

Reply

And where does Lillie factor into this?
Reply

Reply

Considering she makes friends with a Cosmog who she then names Nebby, I'm guessing she'll be a Cosmog with Lusamine calling her Nebby as a nickname. Then Lusamine does the thing with the box and Lillie changes forms and doesn't move, then poor Popplio has to take her to the Altar of the... What version are you playing?
Reply