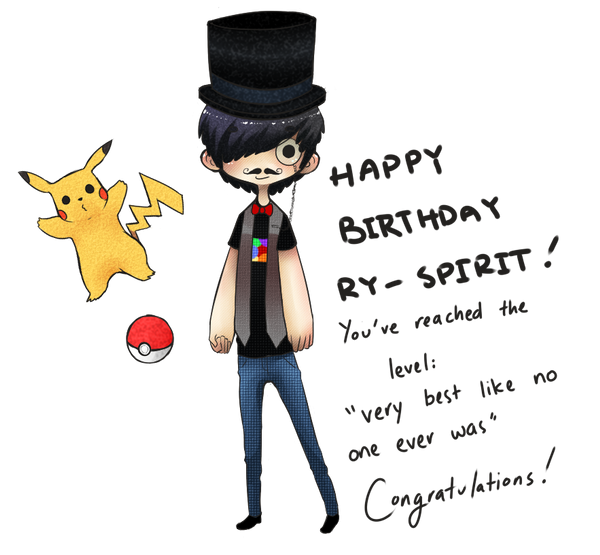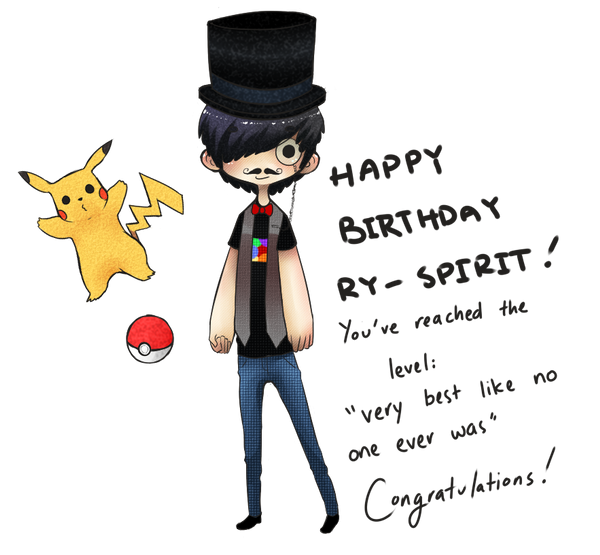 HAPPY BIRTHDAY TO YOU! HAPPY BIRTHDAY TO YOU! HAPPY BIRTHDAY DEAR *
Ry-Spirit
, HAPPY BIRTHDAY TO YOU!
A wonderful day it is today, the sun is shining, the sky is clear (here anyway), what a great day to celebrate your birthday! I hope that it's fabulous, and congratulations, here's a 1up for you!

It's not such a great birthday present, but I'll make you something fabulous once I get more time!

//whichIalreadytoldyoubuthell-//
Thanks for being awesome, Ry!

Bytheway-- howdoeseveryonelikemyimprovPikachu? //lolIhaven'tdrawnoneinawhile