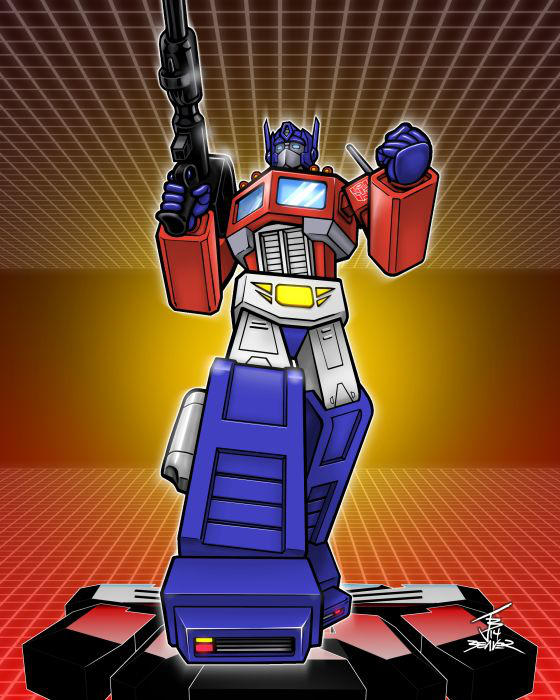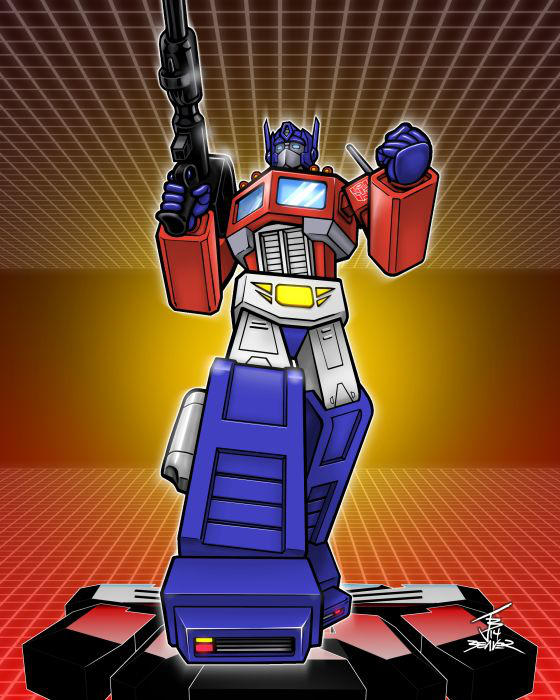 Watch

Ah, beautiful. The classic computer-y gridlines I think are a necessary element for giving Transformers stuff that authentic look. Like the Nintendo seal of quality.
Reply

It really is one of my favorite '80s elements. I'm a sucker for late '70s/early '80s TV intros I really wanted to make it look like the box art by having a flat grid, but fellow artist AJ Sabino already had that idea (and did it awesomely), so I used the angled grid and Autobot stand from the G1 Season 1 intro with the shading of the box. The grids (and Autobot symbol) were rendered with Blender.
Reply

Throwing Blender into your stuff now. Correction: I am now doubly impressed.
Reply

Thanks, Kiwi, but I've done crazier. I did the whole maze for this one, but it's not in the pic:
primeop.deviantart.com/art/Ms-…
What made this pic tough was rushing to get it done soon enough to upload to the print site and make an order the next day right after work. I was pretty much forcing myself to stay awake, finishing at around 6 AM. Definitely worth it, though!
Reply

Sick!

Reply

So, what do you think of the movie "Transformers: Age of Extinction"'
Reply