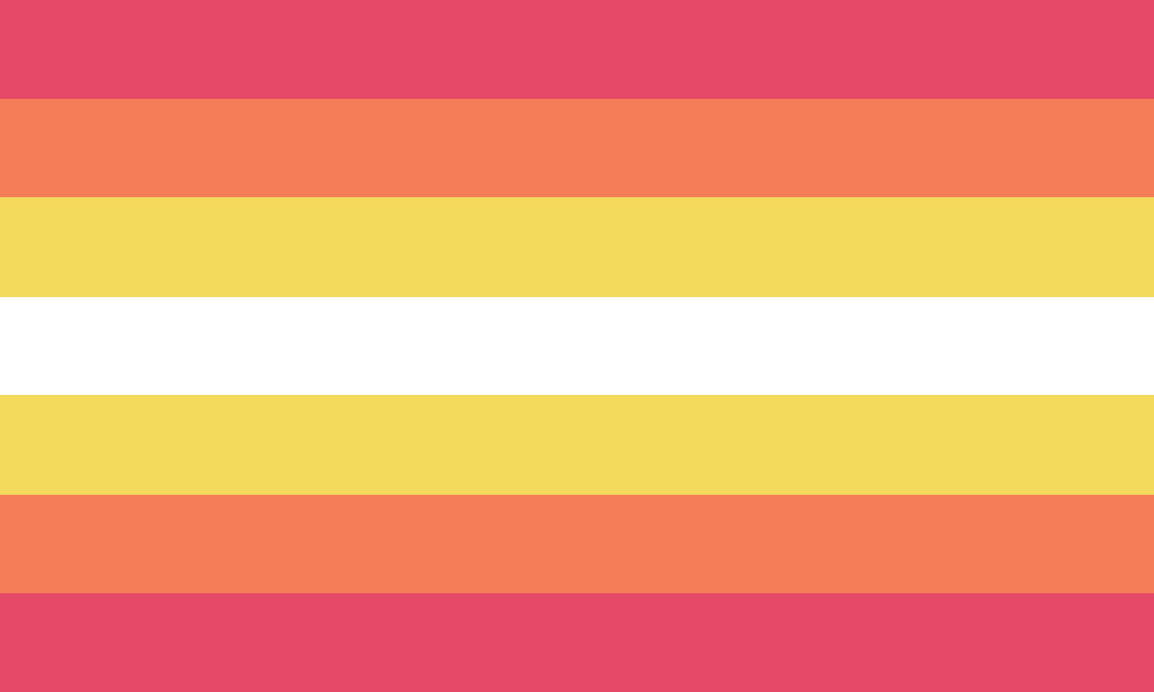 Watch
Nonbinary Girl:
Non binary means not a binary gender. A non binary person might call themselves a girl because they might feel associated with that gender, but be, for instance, a demigirl, which is a non binary gender. Other people might feel comfortable with feminine pronouns and a feminine presentation, and therefore call themselves a girl because of that association and because calling themselves a girl helps express that association, but they may still have a nonbinary identity like agender. Both these people might therefore be a nonbinary girl. These are just examples, but there are reasons someone might call themselves a non binary boy/girl.
Read more
HERE
and
HERE
This is an alternate version proposed because the originals look confusingly like demigender flags.
Designed by: Me, from my scraps folder and chosen by anonymous.

This looks kinda like the sun lesbian flag?
Reply

Are non-binary girl people use a she and they pronouns?
Reply

Depends on the person, some use she, some they, some both, or some somethign different entirely!
Reply

Reply

Ooooooo
I fit in this a lot
(sorry for my english)
Reply