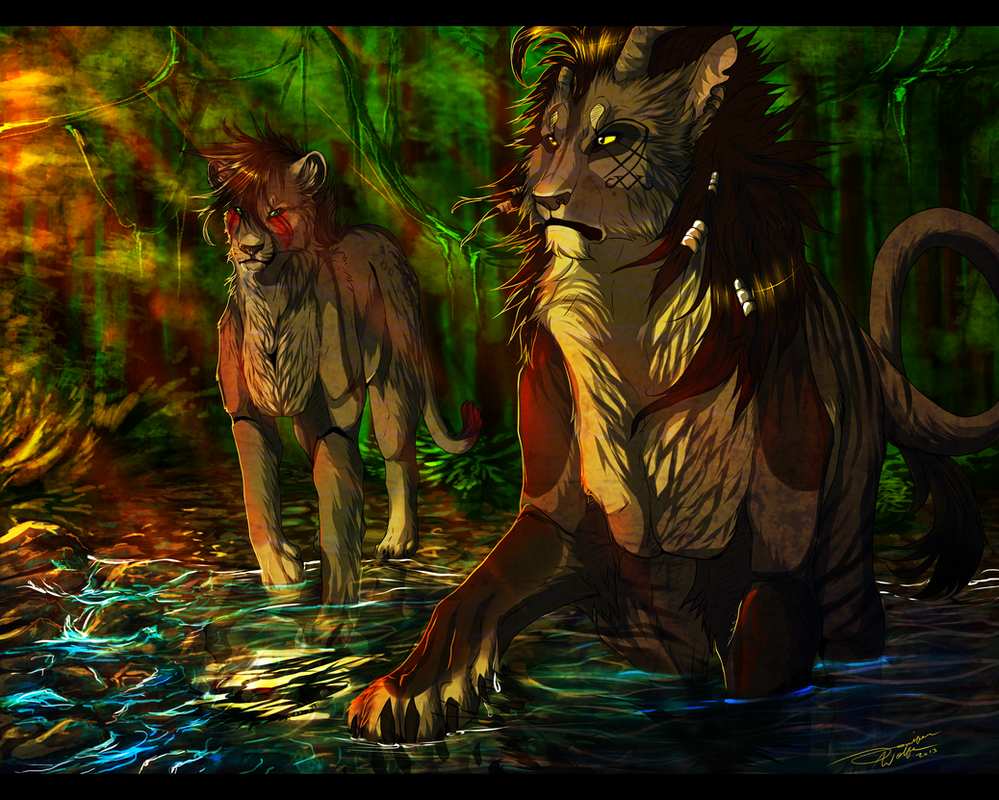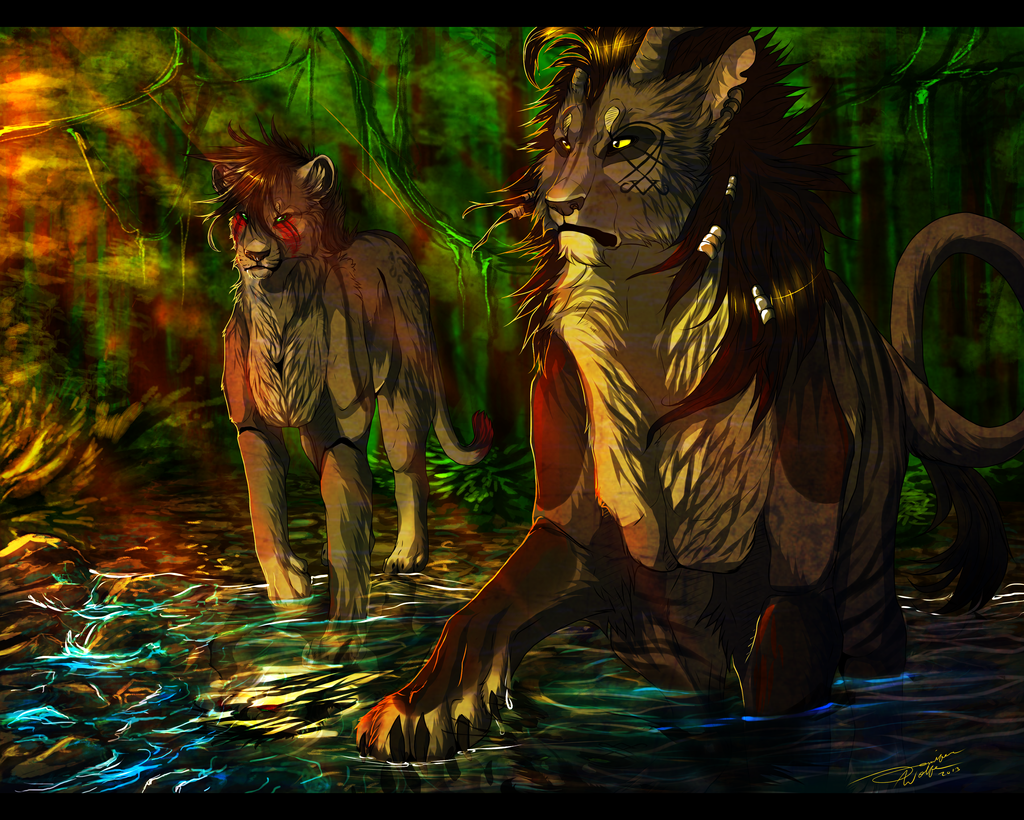 Art Trade with the fully awesome *
DarthMischee
of her characters Luna and Rascal.
This was really fun XD I took Rascal's distaste for water and used it against him. //I always draw Mich's ocs in water for some reason, don't ask//
This is basically a continuation of Mish's series of drawings with Rascal and Luna strolling around through the forest.
Anyway.... again.. WATER WATER WATER. I love drawing it... idk why XD
I used SAI for Luna ans Rascal and the finishing touches (Lining, Coloring, Shading, lighting, texture, filters ect.) And Photoshop for the Background.
So, enjoy Mish! Hope you like it!
Art (C) =
AgentWhiteHawk
2013
Characters (C) *
DarthMischee


Texture used:
www.deviantart.com#/art/Grunge…
- ~
struckdumb