Its a very funny contest to enter!!

Monster Me Up - Cover Design ContestGhoulies and ghosties and long-legged beasties and things that go bump in the night: we want to bring the macabre and spooky to Novel Expression!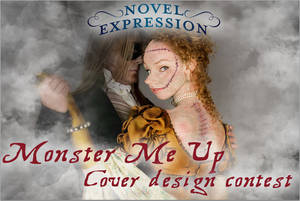 While our current collections are geared toward romance, your deviations don't have to be romance covers. They can be romance, paranormal, suspense, mystery, or any other genre that inspires you. Just to help spur your creativity, click here for a few examples.
We do ask you include text for a title (feel free to use Book Title or something generic) and an author name (Jane/John Doe is fine) in your design.


Prizes include (some to be added!):

First Place:
1 yr membership
4000 points
A feature and 100 points from Elandria
3 e
My piece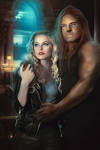 won first place!
I hardly recommend to take a look at this artist, photographer got an amazing gallery:
<da:thumb id="469661970"/><da:thumb id="469581475"/> <da:thumb id="469661992"/>
I'm really trying to do new artworks but as most of you guys know, I have a family and a baby girl who demands ALL my attention..
PLanning to write some tutorials, but it may be take a little time.
Anyway, thanks for your support and sorry for faving and run

Missing you, my friends, promise to make contact very soon.
Kisses, Prih.