Hello everyone!!!
I want to start by featuring a special deviation that was made for me by:

Have I mentioned that she is fabulous?  Look! It's a chibi of me in my Halloween costume.   *swooooooon*
:thumb332462449:
And now for some more of my favorites.  I hope you enjoy!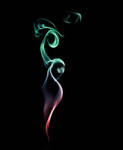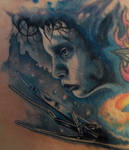 Cupidity
Crush me. Depress my lungs so I can't breathe,
when your familiar voice hits my ear.
This glorious feeling, I know, must leave,
and the thought of that loss I always fear.
Oh, you cause the blood in my veins to rush,
from the sparks you send through my skin like spies.
Am I revealed by the way that I blush,
like the shooting stars echoed in your eyes?
What draws me to you; is it merely lust?
or is it love that binds us together?
Is this something real, something I can trust?
Take my heart to hold, and own no other.
You see, all that I want is everything,
and you are everything to me, darling.