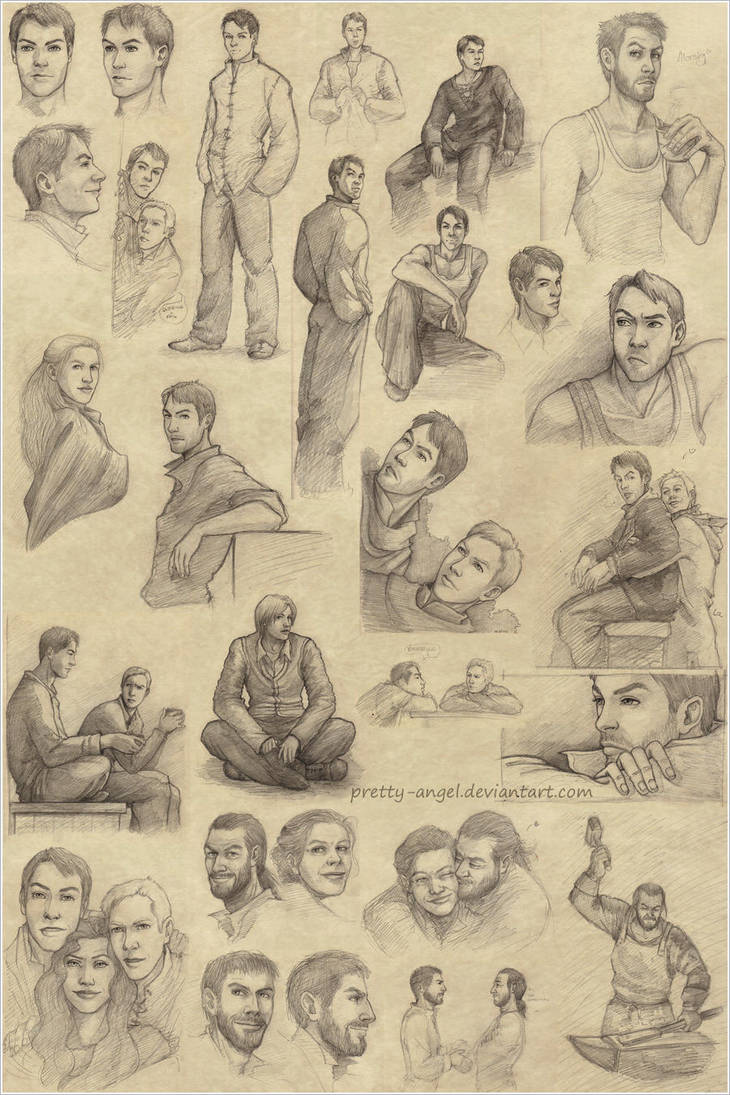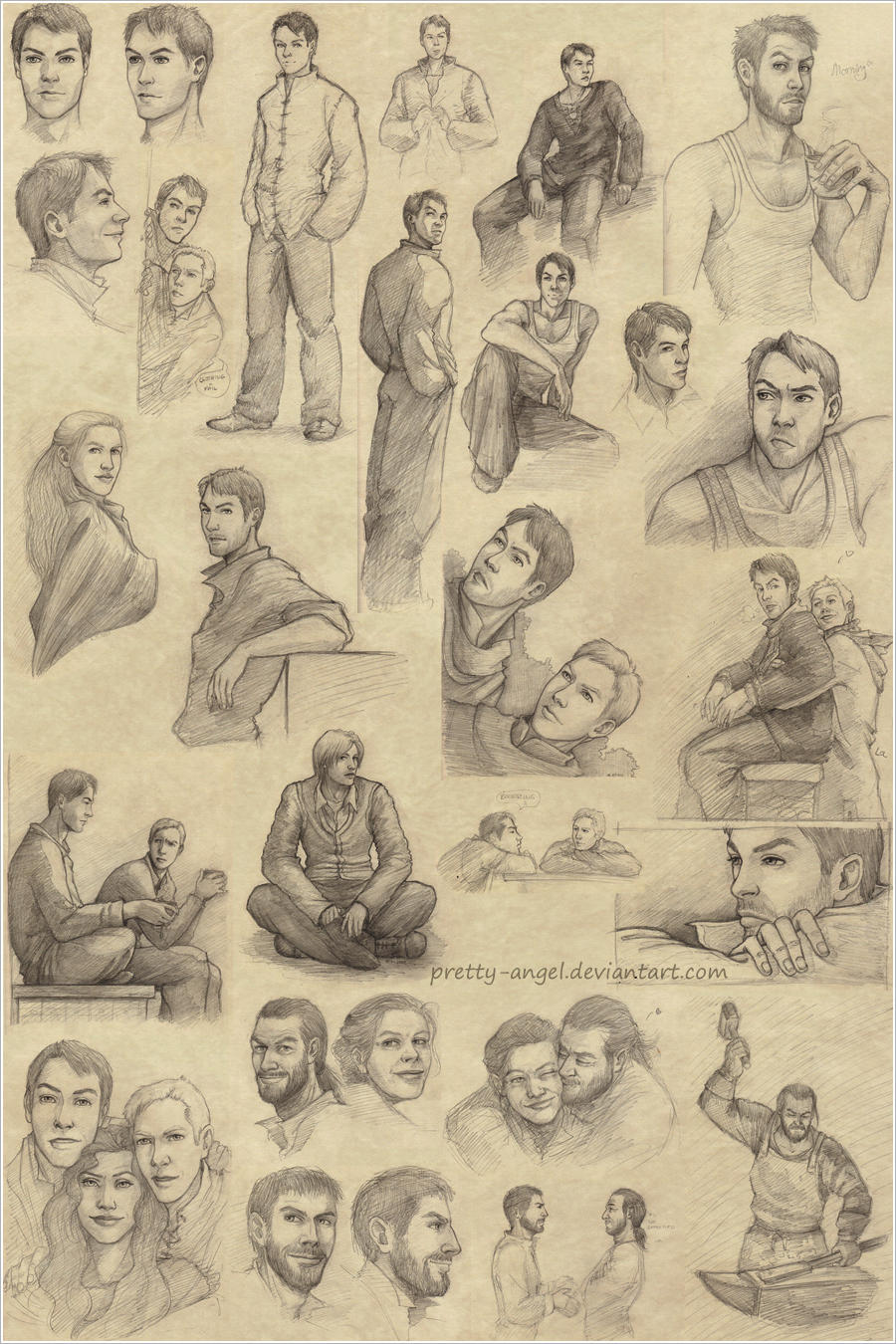 Watch

Amazing and natural!

Reply

Wonderful sketches, love the poses and interactions, you make it look easy. It's good to see realistic OCs, too.
Reply

You're being too hard on yourself. These look good and consistent for that matter. I don't think I've ever seen that long haired guy before. Who is that?
Reply

The long haired guy is supposed to be Will (that white haired dude) at a younger age.
Reply

I think this is one of your strongest sketch pages yet! Such diversity in expression and poses (yay for full figure poses!).

I adore those two semi-cranky in the top right corner. Fun stuff right there!
Reply

So are all three of them siblings or something. Two brothers and a sister?
Reply

For the sketch bottom left? Haha, no, not related. Though Will is somewhat considered to be part of the family cause he's like Romin's BFF (lol) and thus Lytha as well since they were a couple at that time. :3
Reply

Reply

You just read my mind! xD
Reply

Ahaha, I just love that Scrubs scene so much. XD

But seriously, I don't get why everything has to be so terribly sexualized these days and guys can't be close friends without being suspected to be gay. Not that being gay is a bad thing but if you just aren't it leads to an awkward situation of denial and accusations of being homophobic or something.
Then again I don't even understand why everything has to be labelled today.

Haha, sorry for rambling.
Reply

Quinn and I are going to make a Guild Wars AMV to that song. I get to be Turk xD...

As for the "ramble" I completely agree, it's not fair that guys who share closer, and more sentimental relationships with guy friends are instantly labeled gay, when that is clearly not the case.

Oh humanity, where hast thy innocence gone? D:
Reply

Bwahaha, lol. Send me the link when you're done. XD


R.i.P. innocence! D: But yeah, hooray for bromance!
Reply

i see you added quite a few interesting angles here too

Reply

Angles are fun - I just wish I was better at them! XD
Reply

I like the family ones the best! The way you draw interactions is very nice.
Reply

Thank you! Ah, family interaction is fun! Definitely plan do to much more of that stuff.
Just need to get a lot of other things done first. Like the painting for you. Still working on it. I'm so damn slow with digital painting after that 6 months break, sorry!
Reply