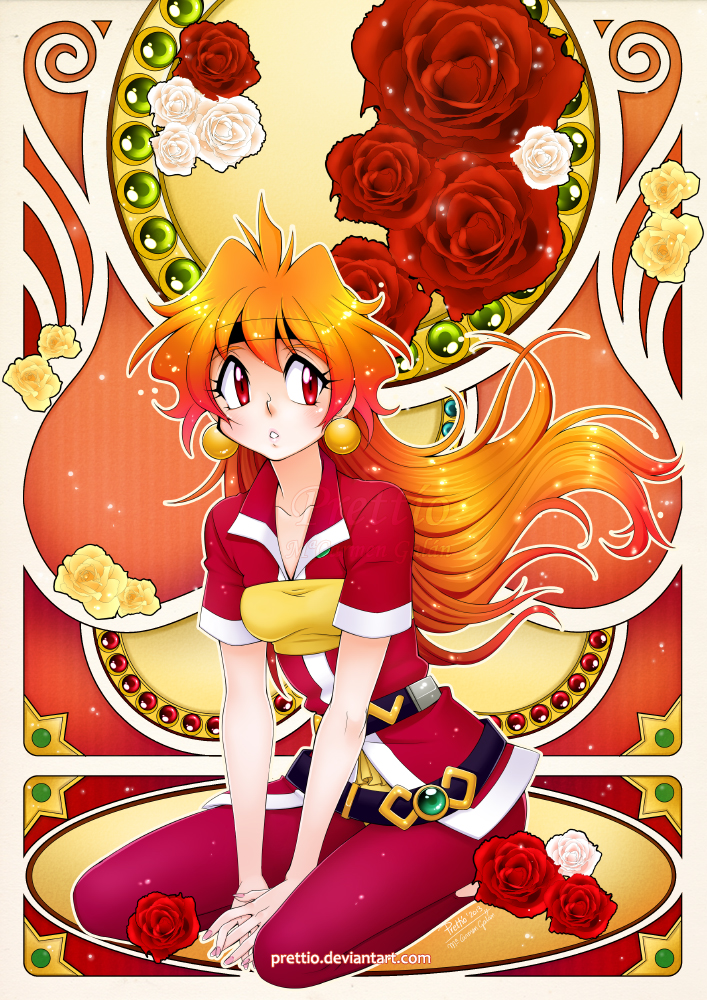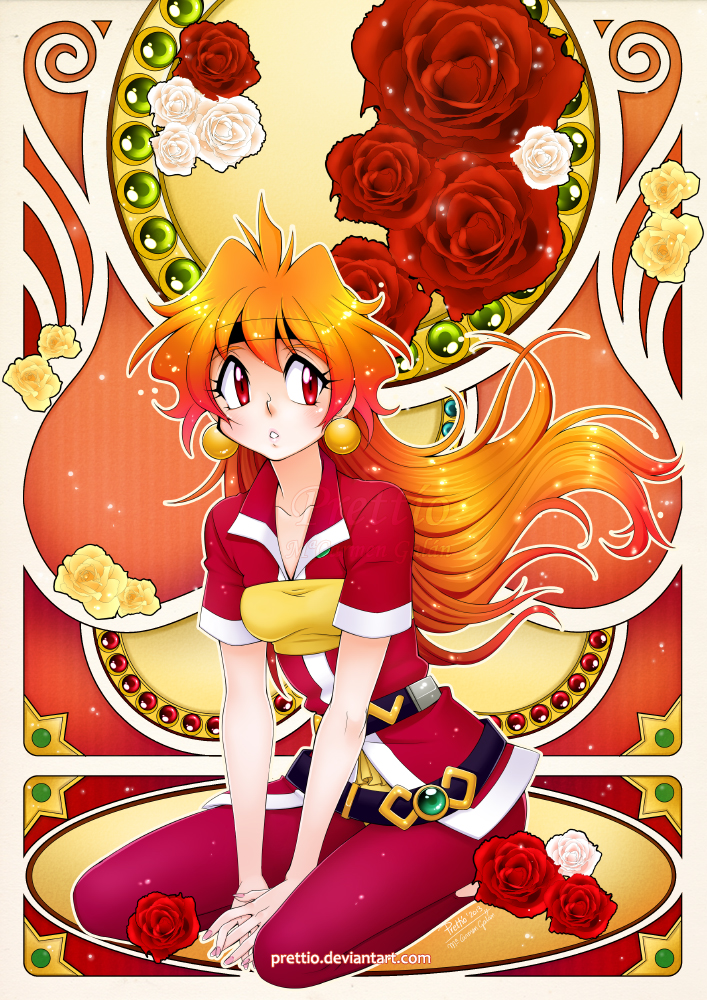 YOU CAN'T USE, MODIFY, TRACE, DISTRIBUTE OR UPLOAD TO OTHER WEBSITES MY WORKS WITHOUT MY PERMISSION

NO PUEDES USAR, MODIFICAR, CALCAR, DISTRIBUIR O SUBIR A OTRAS PÁGINAS WEB MIS TRABAJOS SIN MI PERMISO
I've been working on this drawing for almost a full week while working on other pictures @___@ At first I drew her figure and coloured it. I didn't know what to do with the background and it stayed in white several days. I tried painting landscapes or rooms but I didn't like any of them and deleted them. Yesterday I decided to try and make something inspirated on Art Nouveau, specially Mucha's works (One of my favourite artists). I had to do all the lines using vectors at Illustrator. I'm not very good with vectors, so I needed a lot of time to finish it :_D colouring it was also pretty hard, but I'm really very pleased with the final result.
I will probably make more pictures with similar background on the future, I want to learn how to use Illustrator properly (The one I used at college was Freehand) and also make some new drawings in my style emulating Art Nouveau.
I hope you like it! Thanks for looking!

Special thanks to

for her suport and trying to make me feel a bit more happy me these past days. Thank you!

Wacom Tablet, PaintTool SAI, Illustrator and Photoshop