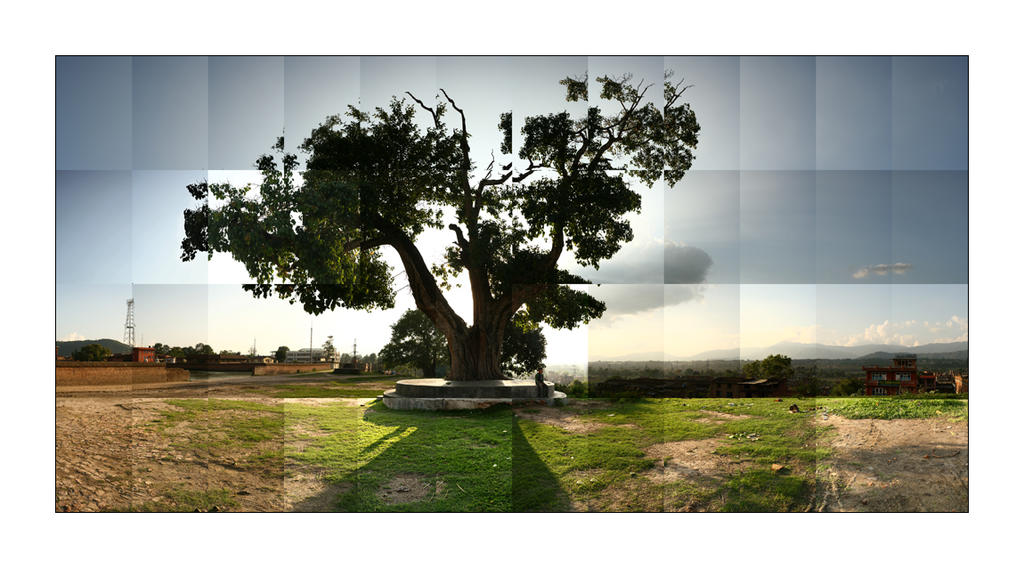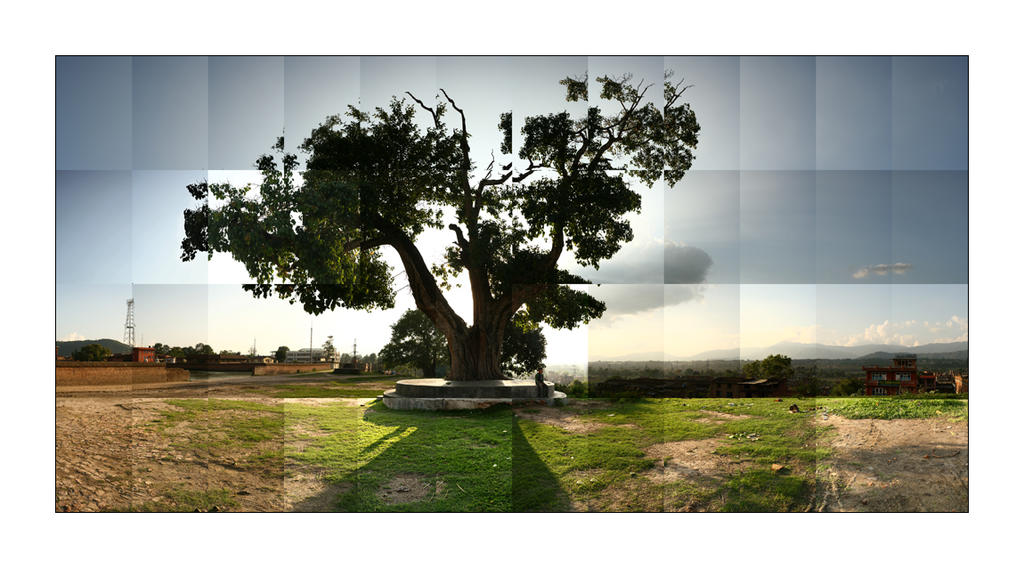 Watch
Childhood memories are almost always in fragments. Not all of them make sense when put together, not at once at least. These things take time to shape up into something comprehensible. And when they finally do, this single picture that the fragments form - a glimpse of your life perhaps - only gives rise to this painful realization of all those years lost. If only fragments remained in fragments always...


.................................


Guihae Pokhari
Bhaktapur, Nepal

I grew up watching this tree on a hill across my house. I only remember this tree belonging to the crows once. Now it belongs to everyone else but itself.




|||||||||||||||||||||||||||

30D | 50
48.Panorama
This was eye catching even from the thumbnail in the gallery view. The idea behind this and the style is inspiring in my eyes.
There's not too much for me to complain about, my only real grip is the size of the image. How small it is, maybe a little to big of a border for my taste.
Now into the good, just about everything in this picture contributes to the overall awesomeness of the composure. Everything draws your attention to the center, the tree. And that is how it should be.
Great shot(s), something to definatly be proud of.
Keep work like this up

The Artist thought this was FAIR
4 out of 4 deviants thought this was fair.

always create memories -- random and admired -- later days
Reply

Impressive photography.





I think I know this tree. Beside the pokhari way to buspark, isn't it?
I used to live Byansi 10 years back.
Guihae Pokhari was real guihae that time.

Are you working as professional photographer.
I remember you were abroad few months ago??
Reply

Thanks. You got the location perfectly. I know I messed up the spelling of the pokhari. I'm not so good at converting Nepali to english.
I used to live in Byansi too.. Sano Byansi to be exact. Which one were you from? I still live nearby, 5mins from Sano Byansi. That's interesting. Maybe we have seen each other at some point in life then.

I'm a part time photographer and a full time student at the moment. I'll be back for two more years of college in a month. What about you?
Reply

I used to live in Industrial District.
My father used to work there. Now he is transferred. But thats a decade ago.

I'm studing Bachelors in computing.
And I work full time in an ad agency.
What are you studying & where?
Reply