Thanks to my always present boredom and
weltengang
s news post, I decided to do one or two holgaramas! I like how it feels like some kind of little game.

Check that article:
news.deviantart.com/article/15…
and then do one on your own!

Also found these twins while searching for the holgas. I know I just featured the other one before but I couldn't resist showing them side by side.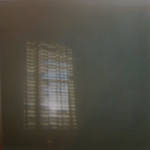 :thumb207168898:

Thank you!

Just to be clear ... all of my images are made with a digital camera. I wish that I had a Holga, but I don't have one yet.