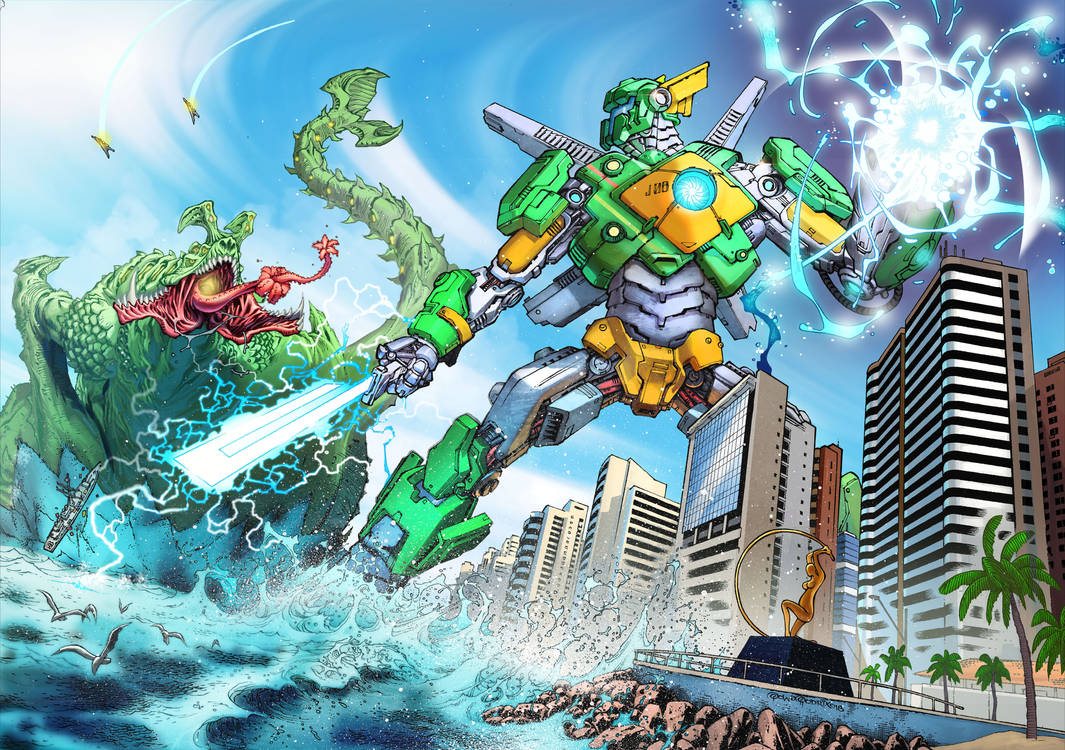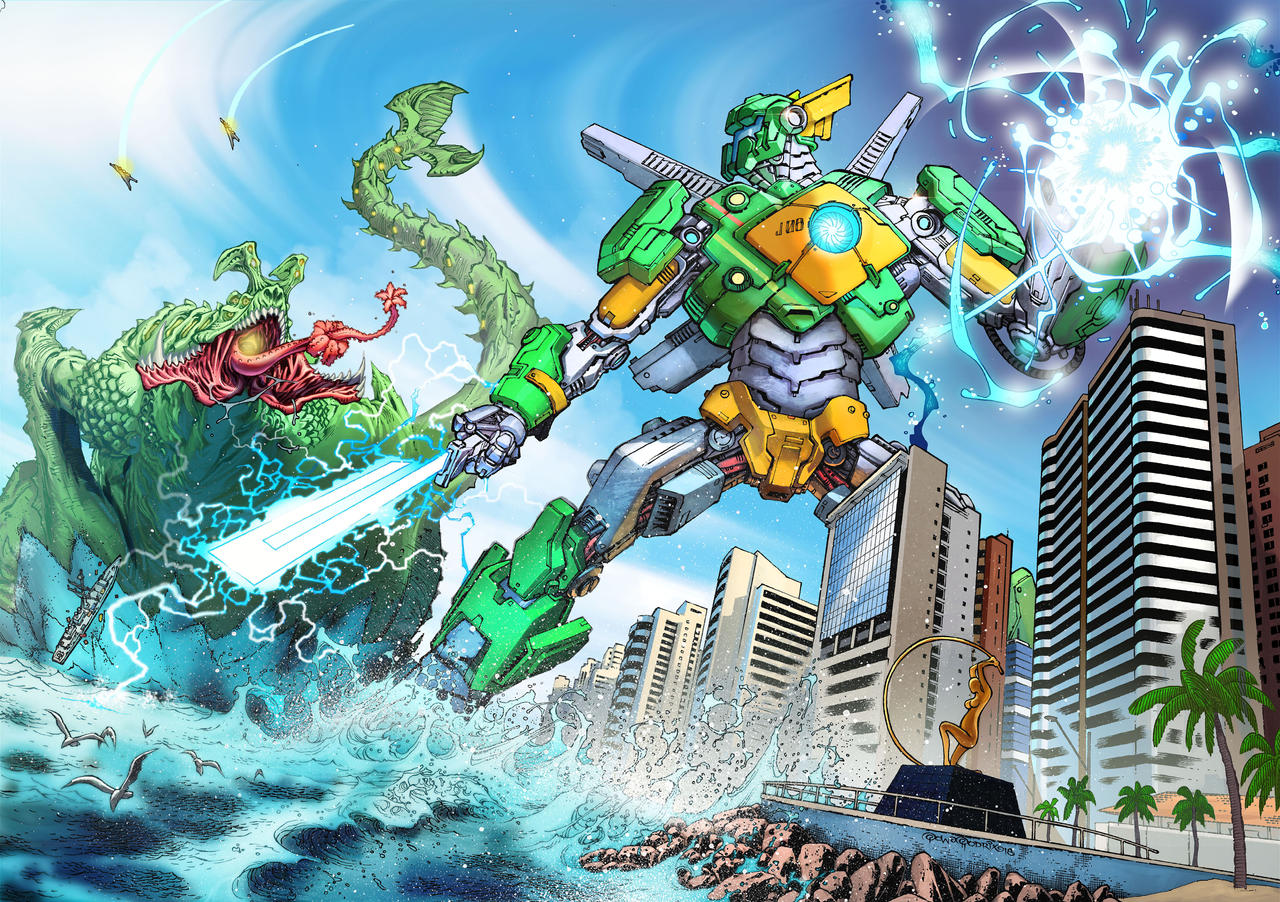 Watch
My entry for the Pacific Rim: Uprising Global Jaeger Contest. With the superb colors of

Jaeger Description:
Code Name : Jandaia 08
Model : undefinied
Originality : Fortaleza-CE, Brazil
Specialty : Long Range Combat
Weapons : Thunder Cannon, Hornet Missiles , ZEUS Combat Saber
Height : 280 ft
In the illustration we see JANDAIA 08 protecting the coast of my hometown,
Fortaleza-CEARÁ,
from the menace of the OTACHI Kaiju. In the foreground we
see
the statue of Iracema, the
beauty TABAJARA Indian girl
that is the main character of the romance homonymous written by José de Alencar, famous brazillian writer born in Fortaleza-CEARÁ
who
states that Ceará derives from"Siará",
aboriginal word
which means "where JANDAIA sings"... and Jandaia is a small bird of beautiful song, very commom in Ceará... and now you guys understand the meaning of the jaeger's name.

www.praiasdefortaleza.net/wp-c…
Due the alarming level of corruption in Brazil, the elite have been sheltered in a strategic and totally unknown place, completely safe from the Kaijus, enjoying all the privileges and protected by the best jaegers that money can buy, but abandoning the rest of the country's population to their fate.
Several resistance groups have been formed all over the country, led by great minds who have not joined the most fortunate, to help the people to defend themselves in some way.
These groups has recovered parts of other jaegers overthrown in battle, built
and pilot
- under the direction of these great thinking minds, of extraordinary humanitarian sense - their own versions of these gigantic defense machines.
Due that, the jaegers of the resistance has no specific inspiration in their designs, just some characteristics that extol the best from the people whom they protect. In case of JANDAIA 08 is the "image" of the CEARÁ's flag(similar to Brazil's flag), that is a representation of the high-hearted spirit of the people, that despite all the challenges that life may presents, they don't give up and find worthy ways to move forward.


Reply

Muitíssimo obrigado!

Reply

Reply

Nice

Reply

Desenho muito massa, e essa história tá bem boa, heim.
Reply