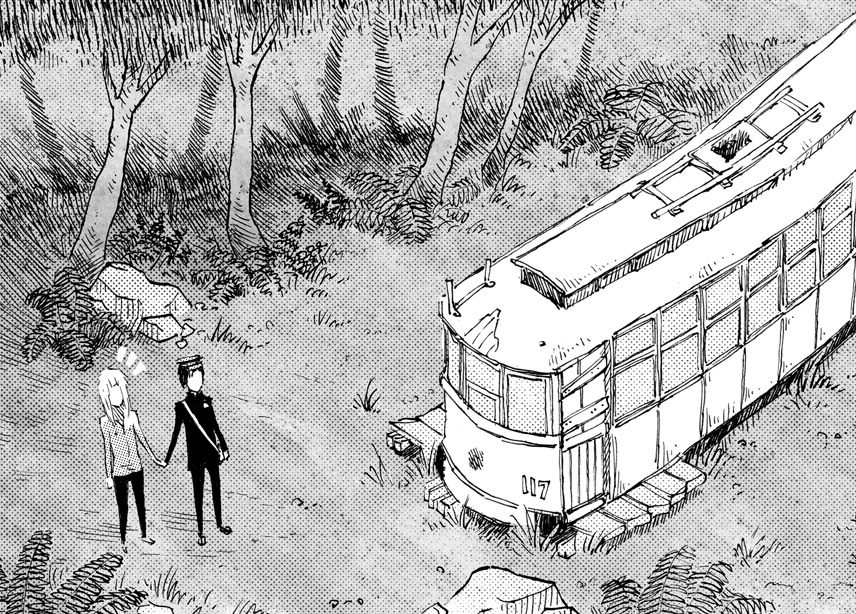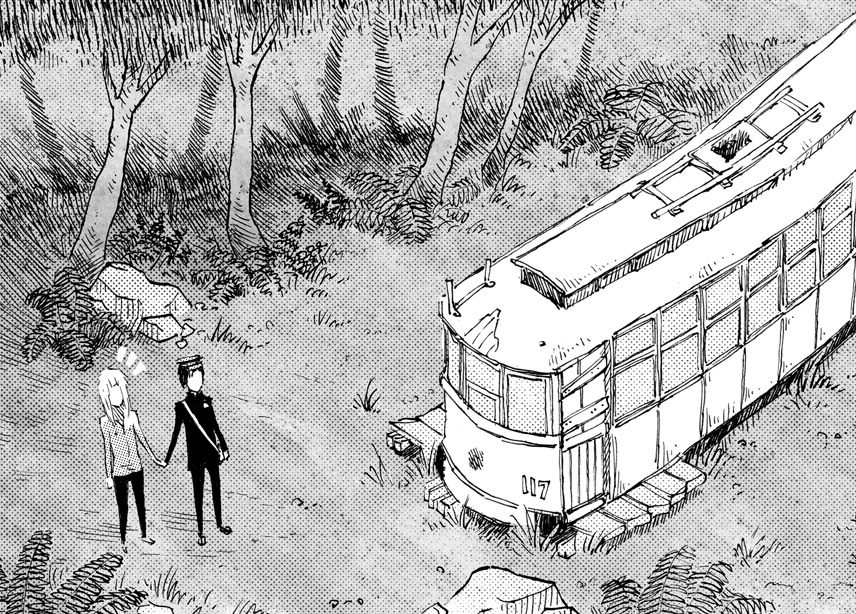 Watch
A section of a large panel from a page of chapter two of
Tracks
.
My four part comic for FXT Magazine.
You can order a copy here if you so choose:
[link]
If you're not already aware of what FXT is, it's a magazine that seeks to find new artists who've never had their work published in print before - and print their work. It's a very interesting project. If you like comics you owe it to yourself to check it out.

Reply

Yeah. This is from 2011. I don't think there are any copies left, or any reprints coming.
Reply

Wendy and I love this. As a couple of goofs that love to look for things, or their remnants, that are not there anymore, this image means a lot to us. Thank you for sharing. J, &W
Reply

<3 I saw this in my copy.

Loved the texture use~
Reply

Thanks! I hope you liked reading it.
Reply

I think your comic is one of my favourites in the FXT lineup. <3
Reply

Reply

Good to hear it's still in production! Any idea when the next issue is gonna release?
Reply