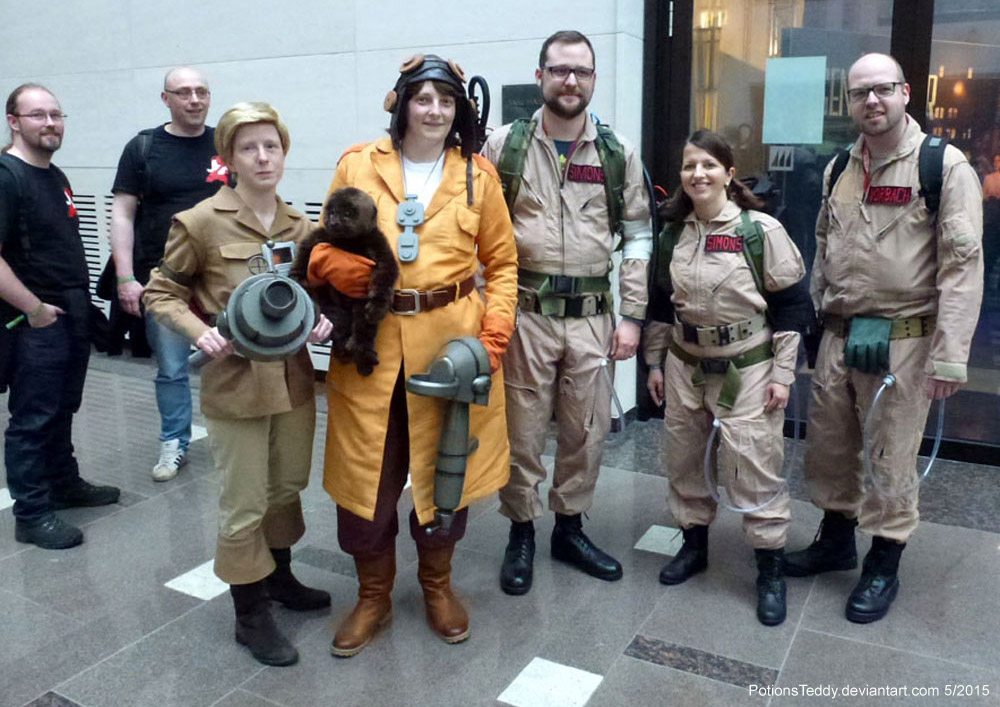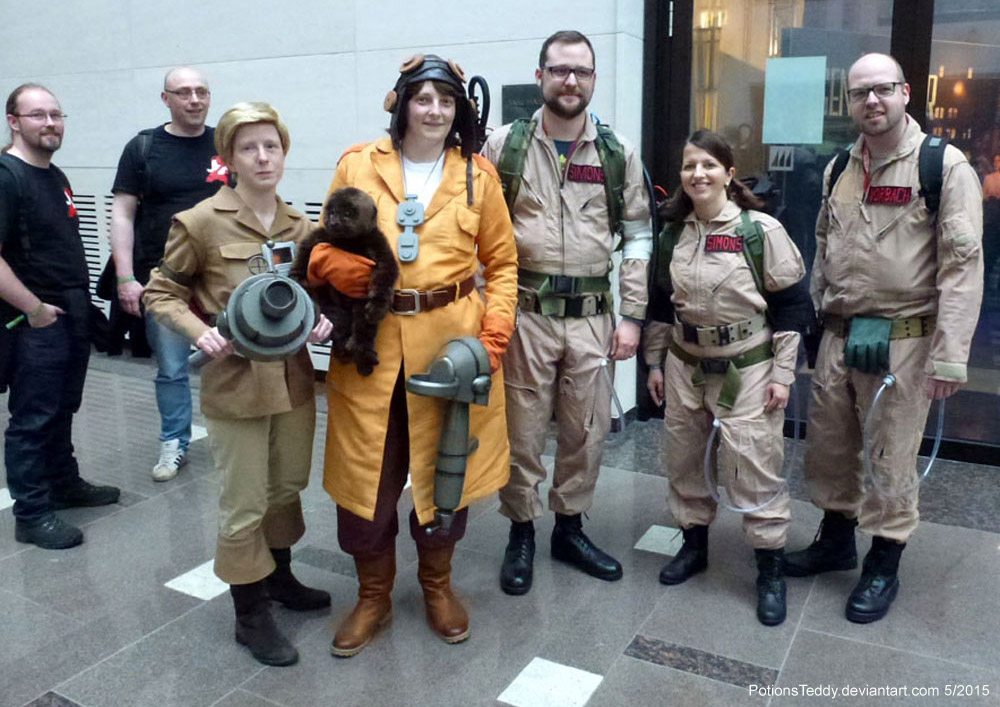 Watch
Two Ghostbusting teams - one job, one mission! There´s no chance for any ghost in this house

!
Jake and Eddie have met their colleagues. Even Tracy was around

.
I´m sure we would really work well together.
Six Ghostbusters and two fans - isn´t that worth a picture

?
Photo was taken at FedCon 2015 in Düsseldorf, Germany.
For more Filmations Ghostbusters cosplay photos, please take a look here:
PotionsTeddy
(me) as Jake Kong
RobinSmurf
as Eddie Spenser
Or visit us on Facebook, just look for Filmation Ghostbusters Cosplay

!
Our fearless colleagues are Manuel, Daniela and
Sven who form their own ghostbusting team.