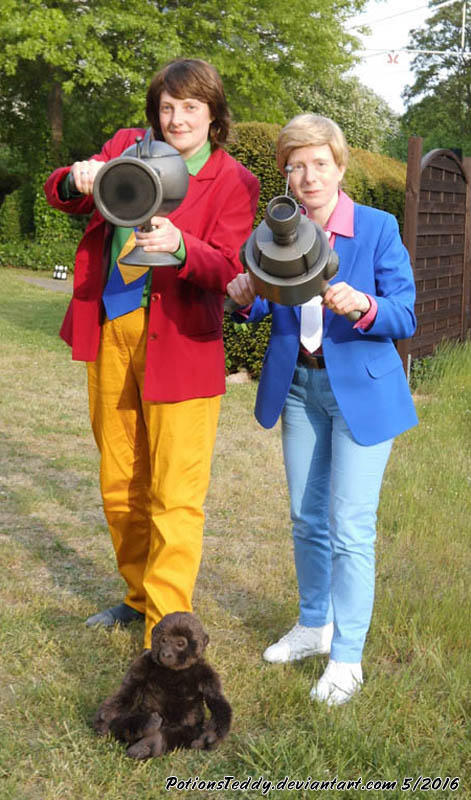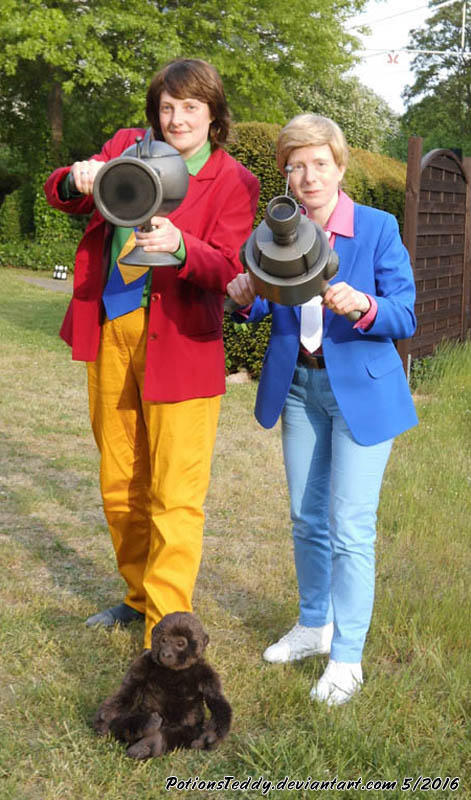 Watch
Filmation´s Ghostbusters! Do you remember Jake´s and Eddie´s street clothes? Here you can take a look at the boys in their usual colorful streetwear.
But obviously they´re up to something because they have their weapons with them! Hunting ghosts without wearing their uniforms? Well, maybe this could work anyway!
Tracy seems quite relaxed

.
For more FGB pics, please check out my gallery and visit RobinSmurf´s gallery, too.


Or visit us on Facebook, just look for our fanpage Filmation Ghostbusters Cosplay.


Jake Kong: me
Eddie Spenser: RobinSmurf