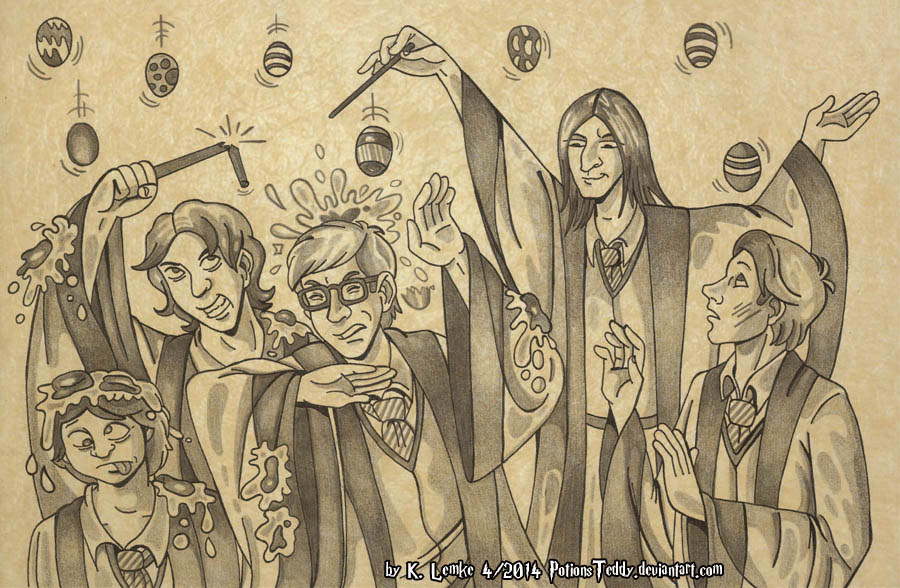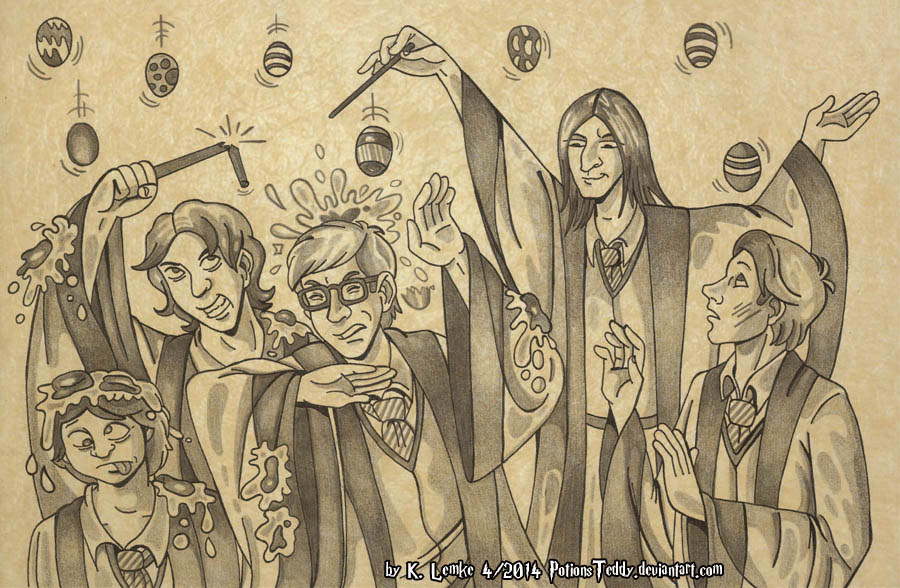 Watch
Beware of easter eggs appearing out of nowhere, hitting you on the head and splattering all over you

!
Again another dreadful Easter for the Marauders. Last year Severus Snape tortured and humiliated them with the so-called "Bunny Curse" (as you can see here: potionsteddy.deviantart.com/ar…), and this year, he makes them suffer once again. How do you always come up with such obscure yet funny spells and curses, Severus?

Run, Marauders, run, I bet you won´t be safe anywhere

!

More "Snape and the Marauders" cartoons can be found in my gallery

.