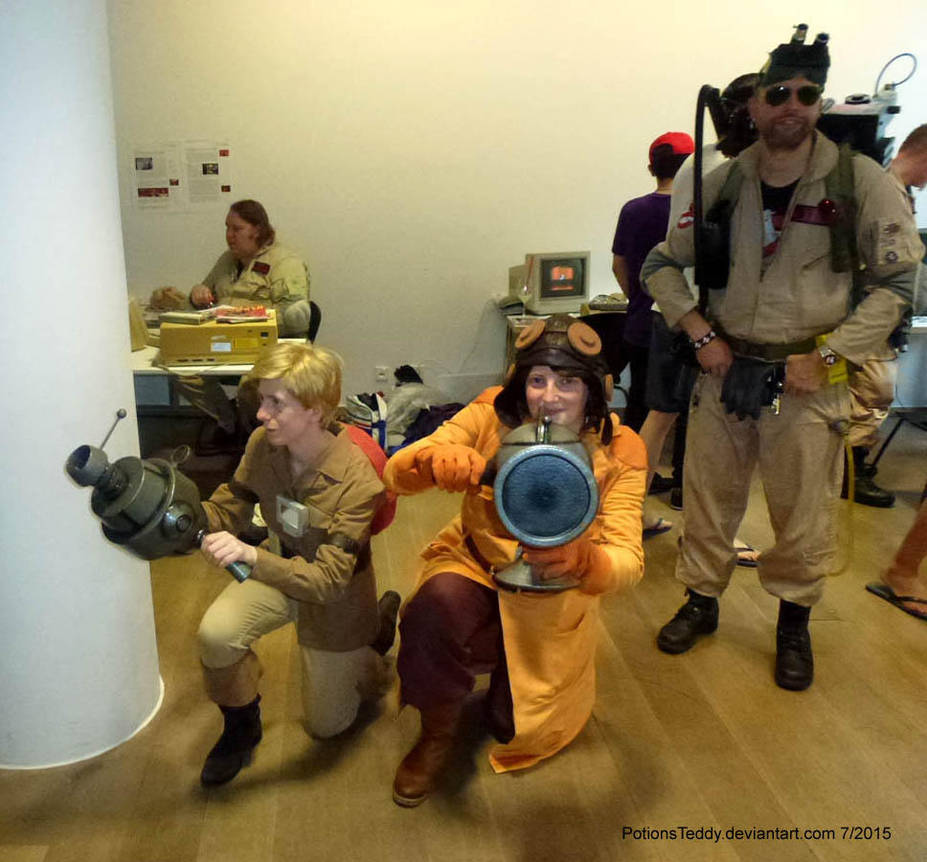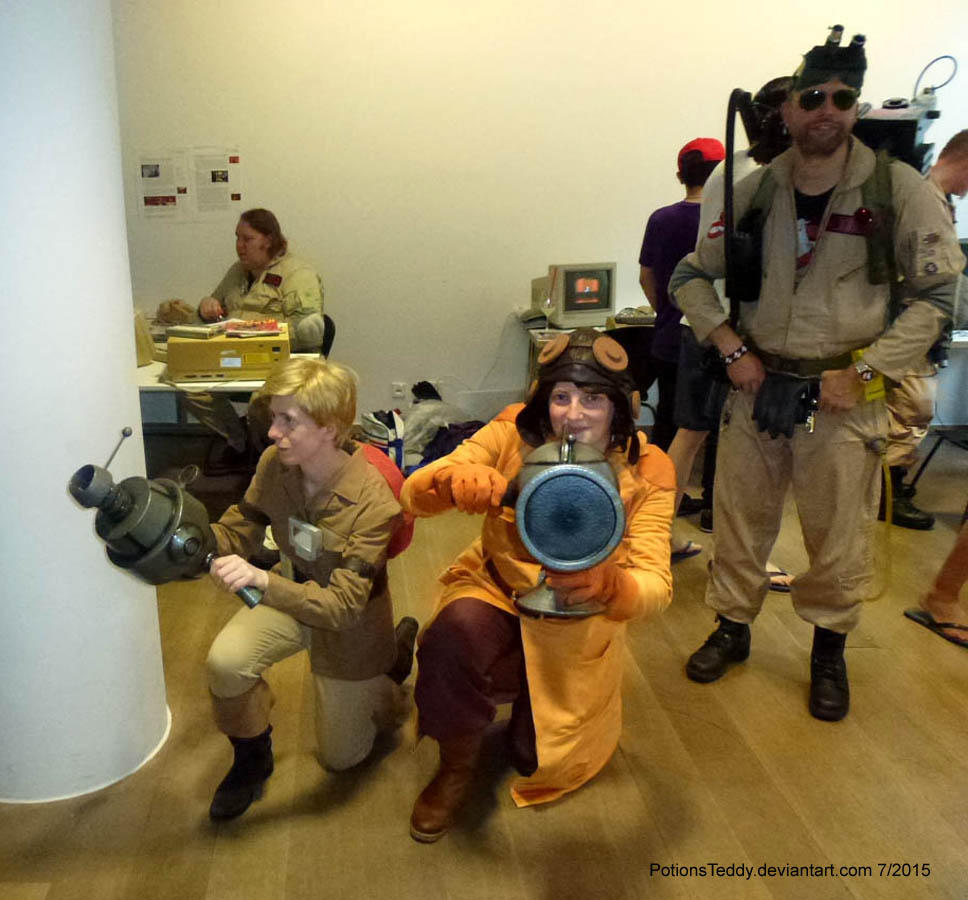 Watch
Jake and Eddie are about to take action while one of their Ghostbuster colleagues is standing behind, obviously quite relaxed. Is there really a ghost somewhere?
Photo was taken at the Ghostbusters Meeting in Frankfurt, Germany, July 25th 2015.
It was a wonderful day, and we were warmly welcomed there and fully accepted as part of the Ghostbusters fandom.

Me as Jake Kong.
For more Filmation's Ghostbusters cosplay and crossover photos, please take a look at my gallery

.

And please check out my friend´s gallery: RobinSmurf as Eddie Spenser


Or visit us on Facebook, just look for Filmation Ghostbusters Cosplay

!

Let´s go, Ghostbusters

!