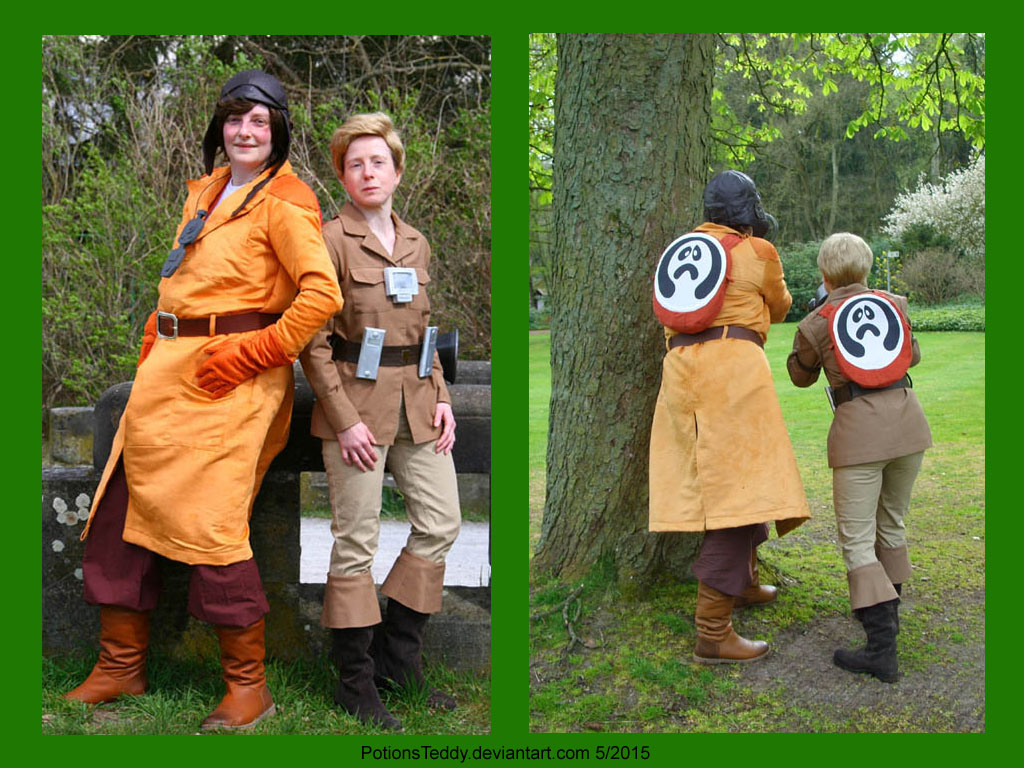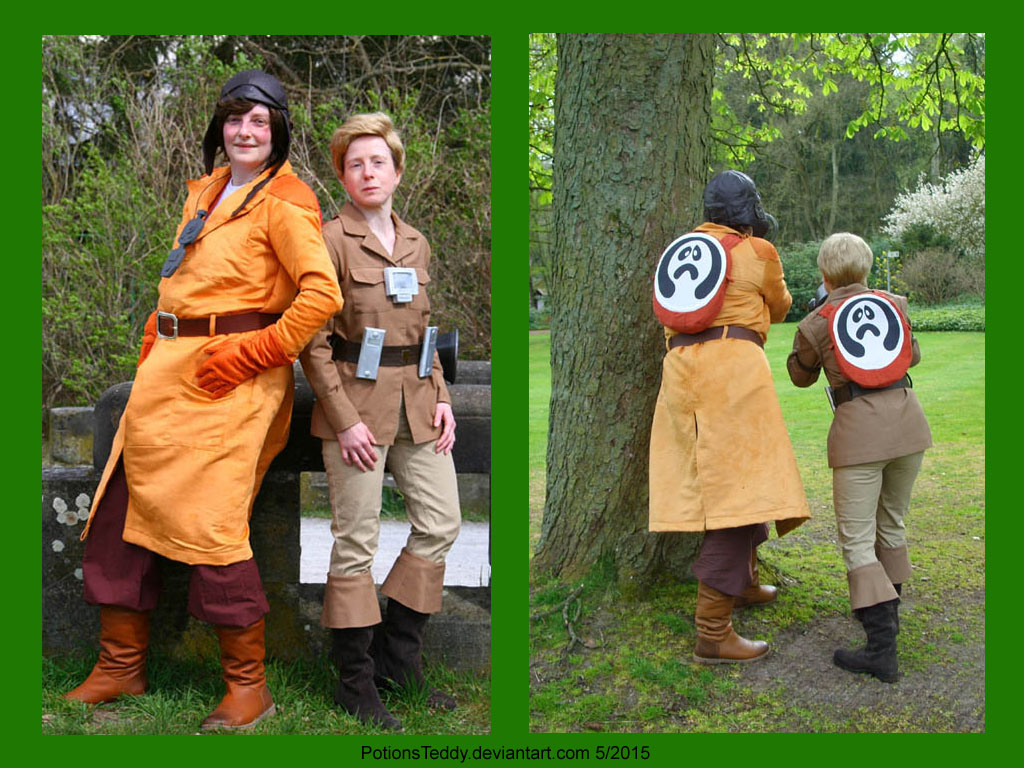 Jake Kong and Eddie Spenser from Filmation´s Ghostbusters, one of my favorite TV cartoon shows.

I´ve always loved the show, and when I came up with the cosplay idea last year, my friend Leela (-> RobinSmurf on Deviantart), who´s also a big fan, immediately agreed to participate in the project when I asked her. So here we are! Unfortunately Tracy the Gorilla is missing.
Let´s go, Ghostbusters

!
For more Ghostbusters cosplay pics, please check out my gallery and visit Leela´s gallery, too.

Or visit us on Facebook, just look for Filmation Ghostbusters Cosplay.

A big thank you goes to my good friend Kathrin and to Leela´s pal Ringo who took the photos.


Jake: me
Eddie: RobinSmurf



Jake Kong and Eddie Spenser © Filmation Associates


~~~ This cosplay is dedicated to Filmation and Lou Scheimer ~~~

can you tell me how you made the backpack or where to buy the round backpack that you used? also can you send me the a jpg or pdf of the sad ghostbuster logo? cant find a good scan online. thanks . I want to make the sad ghost shirt from one of the eps and the backpack . ty would also like to make a prop of the phone used in the cartoon.
Reply

Thanks for your question and sorry for not answering earlier. The backpacks were made by using cardboard for the round form and to stiffen the inside. For the outside red brown fabric was used. The logo was printed on white fabric, cut out and sewn to the backpack. I have the sad GB logo in high resolution. How can I send it to you?

Reply