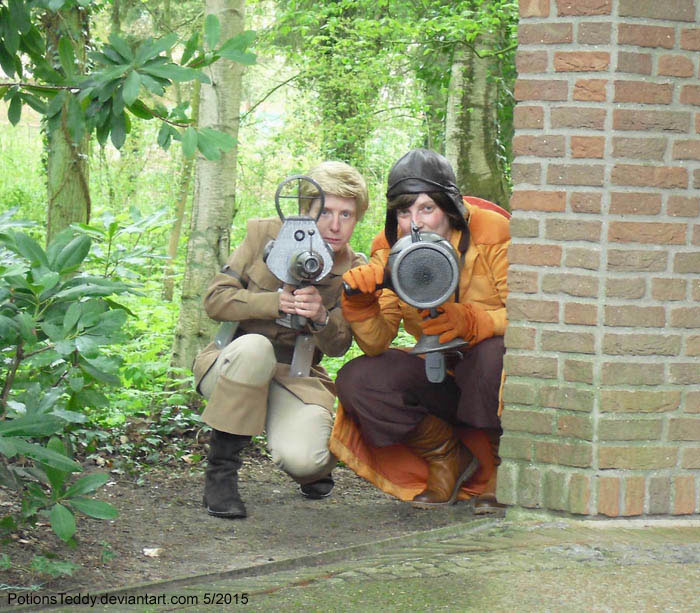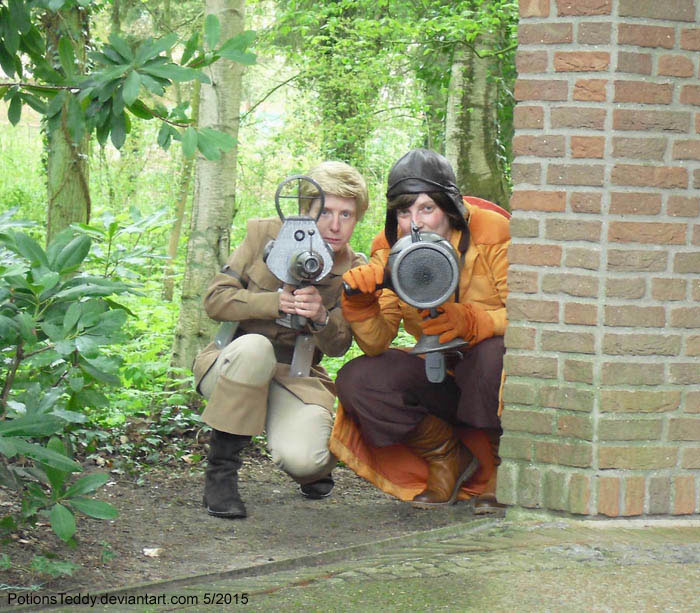 Jake and Eddie from Filmation´s Ghostbusters, one of my favorite TV cartoon shows.

I´ve always loved the show, and when I came up with the cosplay idea, my friend Leela (-> RobinSmurf on Deviantart), who´s also a big fan, immediately agreed to participate in the project when I asked her.

So here we are on a mission! Unfortunately we don´t have Tracy the Gorilla, so this time the boys can´t rely on his strength and are rather careful. Hopefully Prime Evil isn´t around

.
Let´s go, Ghostbusters

!
For more Ghostbusters cosplay pics, please check out my gallery and visit Leela´s gallery, too.

Or visit us on Facebook, just look for: Filmation Ghostbusters Cosplay.
A big thank you goes to Leela´s pal Ringo, who took the photo.


Jake: me

Eddie: RobinSmurf


Jake Kong and Eddie Spenser © Filmation Associates


~~~ This cosplay is dedicated to Filmation and Lou Scheimer ~~~