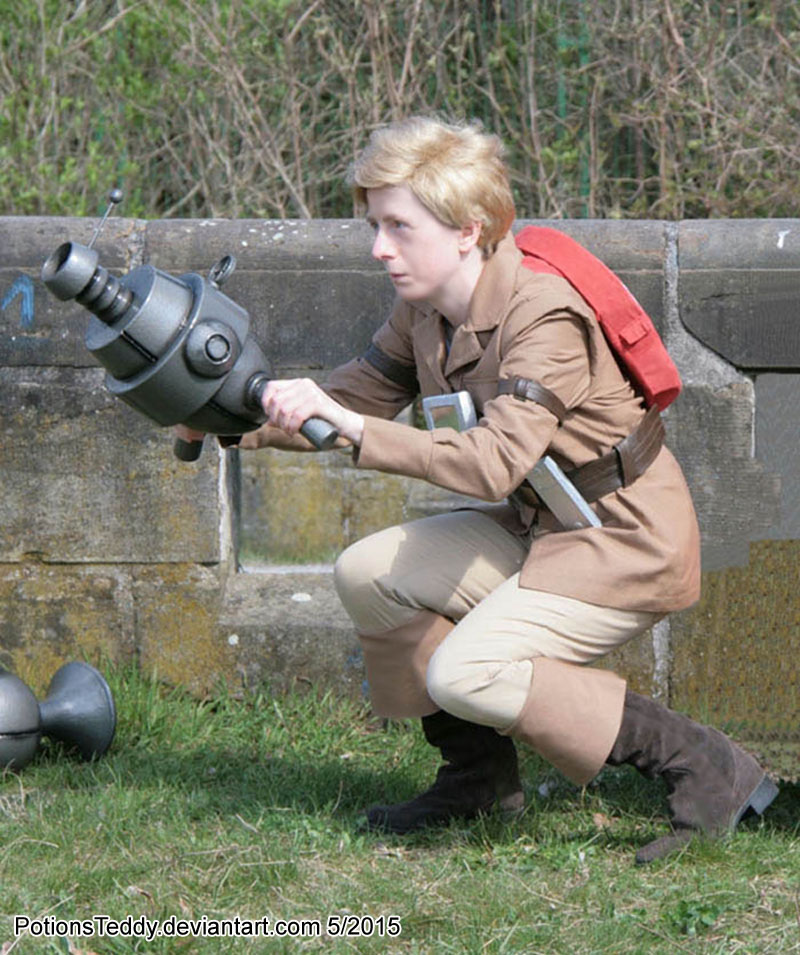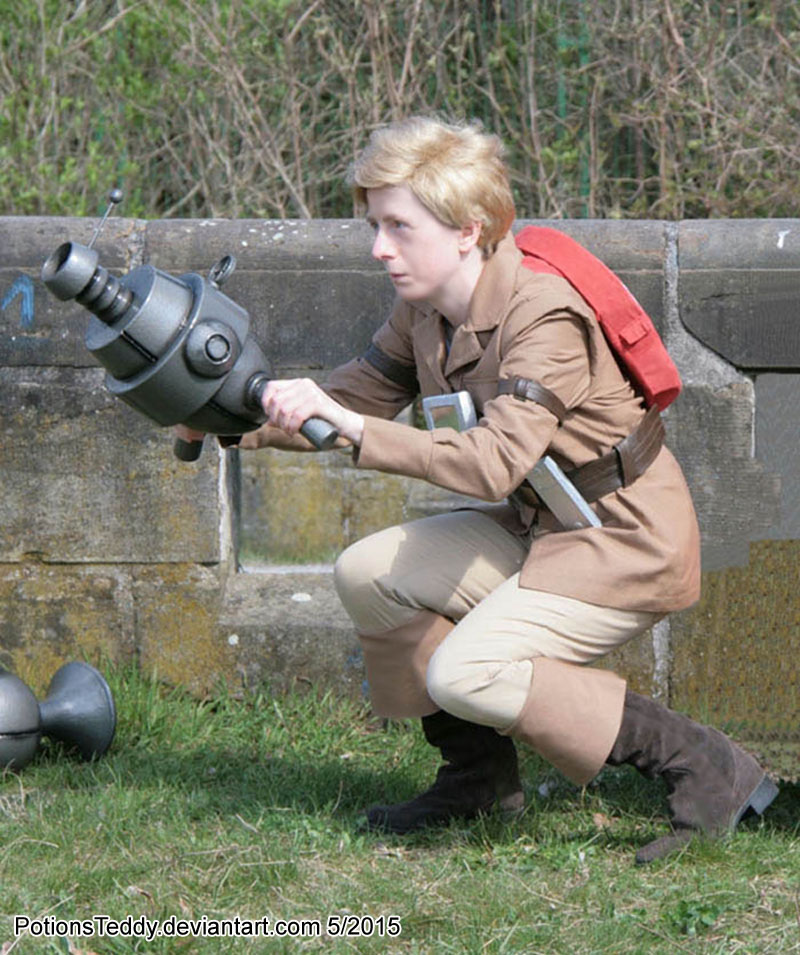 Me as Jake Kong from Filmation´s Ghostbusters, my current cosplay project.

I´ve been a fan of that cartoon show for years, and Jake always was and still is my favorite character, so I couldn´t resist cosplaying him

.
My friend Leela (-> RobinSmurf on Deviantart) is cosplaying Eddie, Jake´s best buddy, so this is my first team cosplay.

A team it is, but sometimes Jake has to face a ghost alone

. Let´s hope that it´s not Prime Evil!

For more Ghostbusters cosplay pics, either Jake alone or together with Eddie, please check out my gallery.

For pictures of Leela as Eddie, please take a look at her gallery: RobinSmurf.

Or visit us on Facebook, just look for Filmation Ghostbusters Cosplay.

A big thank you goes to my friend Kathrin who took the photo.


Jake Kong © Filmation Associates


~~~ This cosplay is dedicated to Filmation and Lou Scheimer ~~~