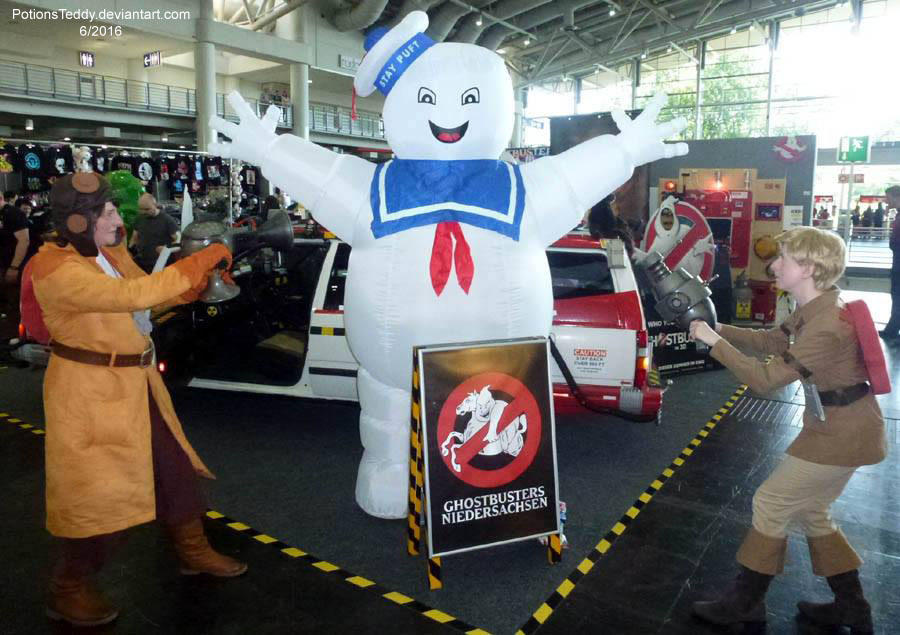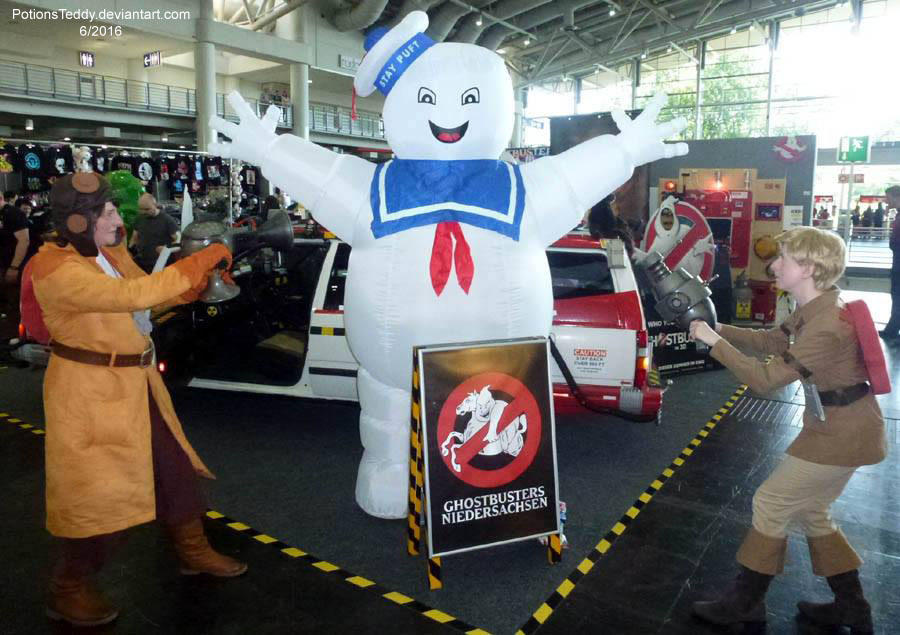 Watch
"Hi! I am the famous Marshmallow Man!"
"Hi! We are Jake and Eddie from Filmation´s Ghostbusters, and we aren´t afraid of ghosts!"
Do you think the Marshmallow Man would stand a chance against the FGB´s weapons?
By the way, Slimer was around, too. Can you spot him on the picture

?
Photo was taken at MCM Comic Con in Hannover, Germany, in June 2016.
For more Filmations Ghostbusters cosplay photos, please take a look here:
PotionsTeddy
(me) as Jake Kong
RobinSmurf
as Eddie Spenser
Or visit us on Facebook, just look for our fanpage Filmation Ghostbusters Cosplay

!