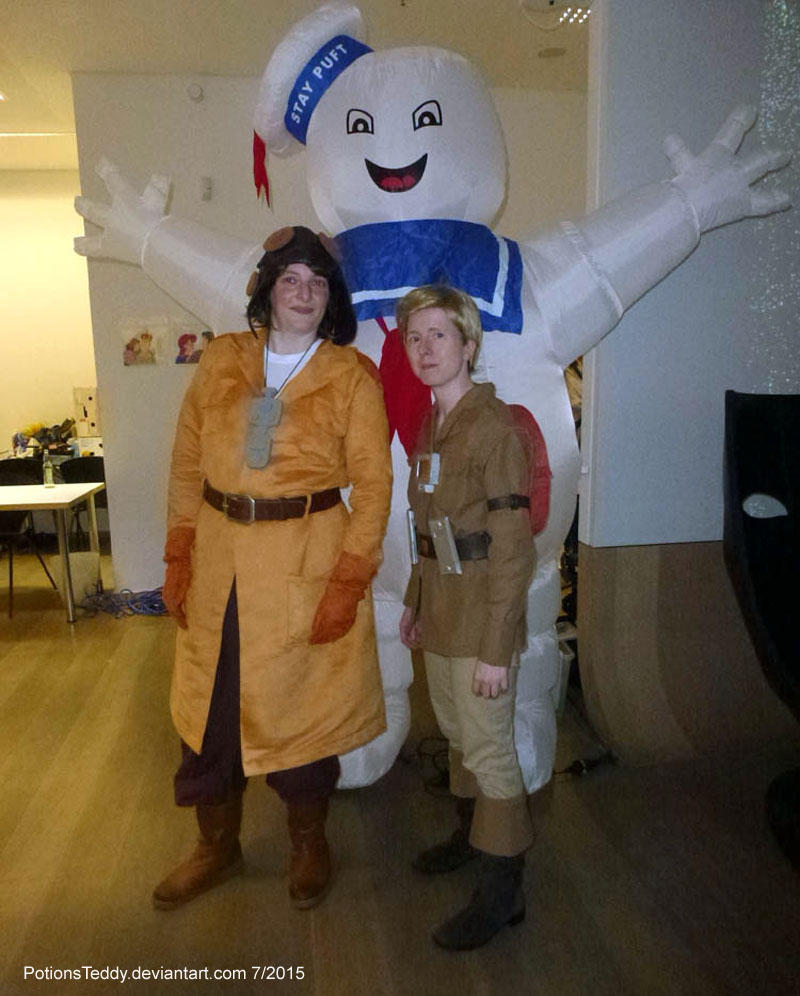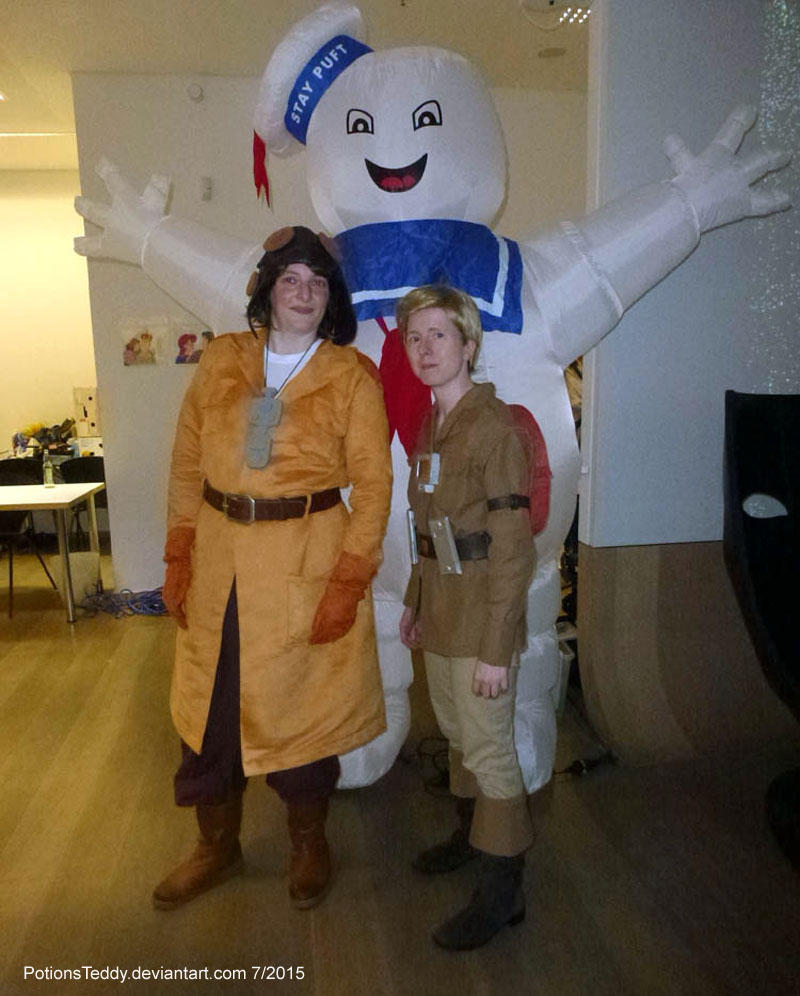 Watch
Jake, Eddie and the Marshmallow Man! Is he about to hug or to grab them? I´m afraid he doesn´t look too friendly

. Be careful, boys!

But I´m sure the Filmation´s Ghostbusters could handle the Marshmallow Man as professionally as their Columbia/Sony Ghostbusters colleagues did

!
Photo was taken at the Ghostbusters fan meeting in Frankfurt, Germany, July 25th 2015.
Me as Jake Kong

.
For more Filmation's Ghostbusters cosplay and crossover photos, please take a look at my gallery!


Or check out my friend´s gallery: RobinSmurf as Eddie Spenser

You can visit us on Facebook, too, just look for Filmation Ghostbusters Cosplay.