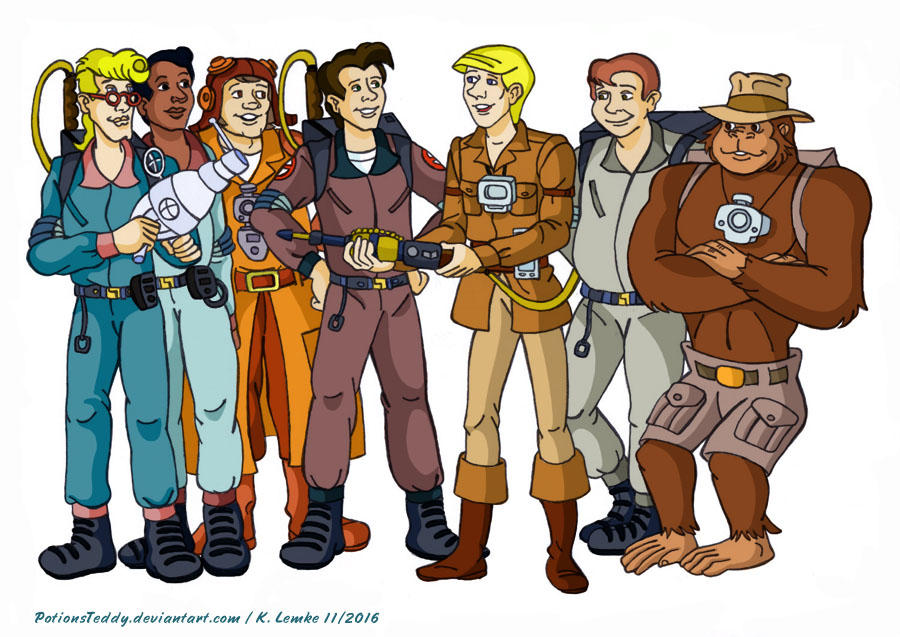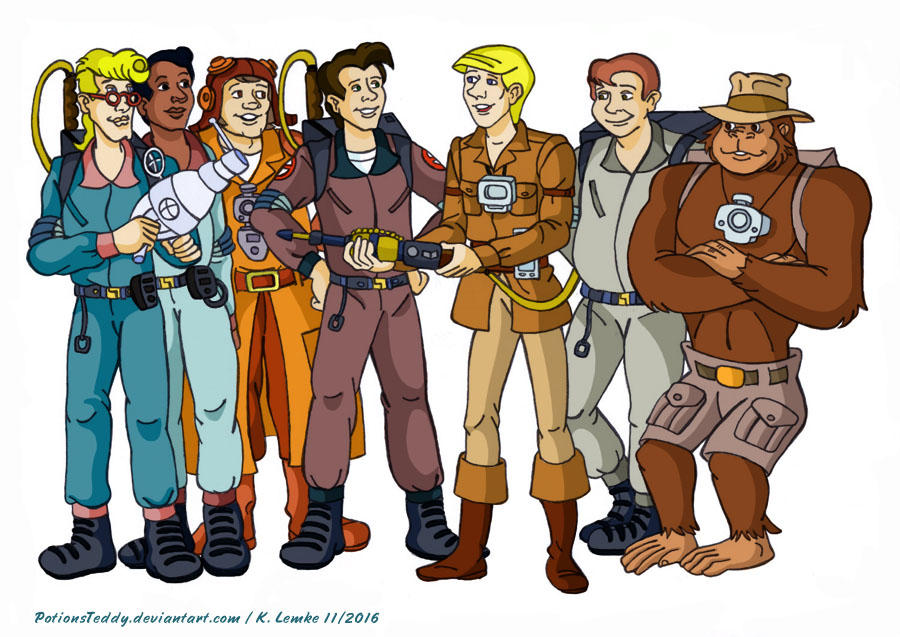 Watch
The Filmation´s Ghostbusters meet the Real Ghostbusters, and both teams take a great interest in each other´s weapons.
They share the same job, so I´m sure they would work really well together, combining their knowledge, equipment, strategies and ideas! They would make a wonderful team.
This year (2016) is the 30th Anniversary of both cartoons

.
Filmation´s Ghostbusters debuted on September 8th 1986
The Real Ghostbusters debuted on September 13th 1986
I enjoy both cartoons, but my heart will always belong the the FGB Jake, Eddie and Tracy

.

Never watched Filmation's Ghostbusters.
Reply

Today, FGB is now owned by Universal Pictures through it's recent purchase of DreamWorks Animation, which includes Classic Media, owners of the Filmation Library! The RGB had connections to Universal, due to a GB live show at Universal Studios Orlando at the time.
Reply