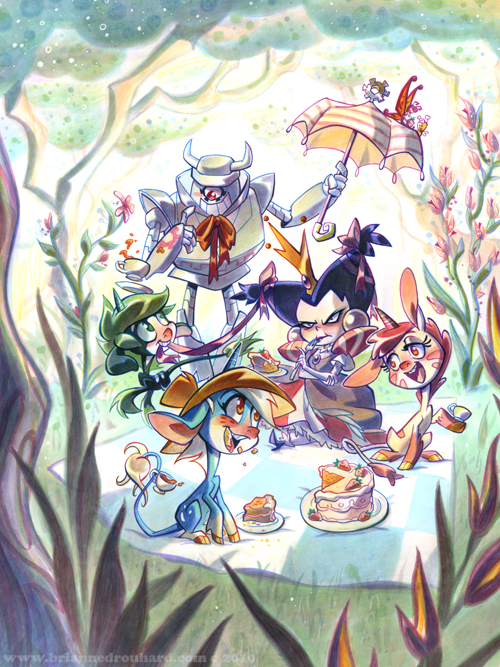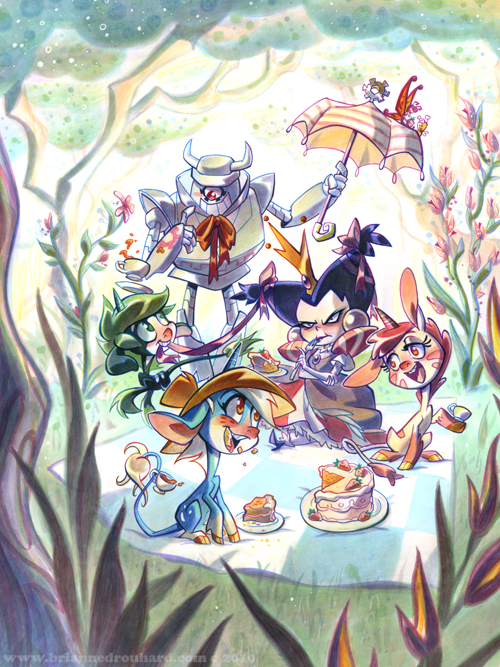 Watch
Billie, Rhubarb, and Smudge are having a picnic with the grumpy Queen and one of her robot Gear Grunts. This image does not appear in "Billie the Unicorn", but all the characters do.
This piece will be at the "Women in Animation" gallery show.
It's being held at the Animation Guild in Burbank, CA. Lots of talented animation ladies and their art will be there, March 4!
Click for the info!
[link]
I'll also have a couple of unicorn pieces at the Lichen gallery, March 6, in Lincoln, Nebraska.
[link]