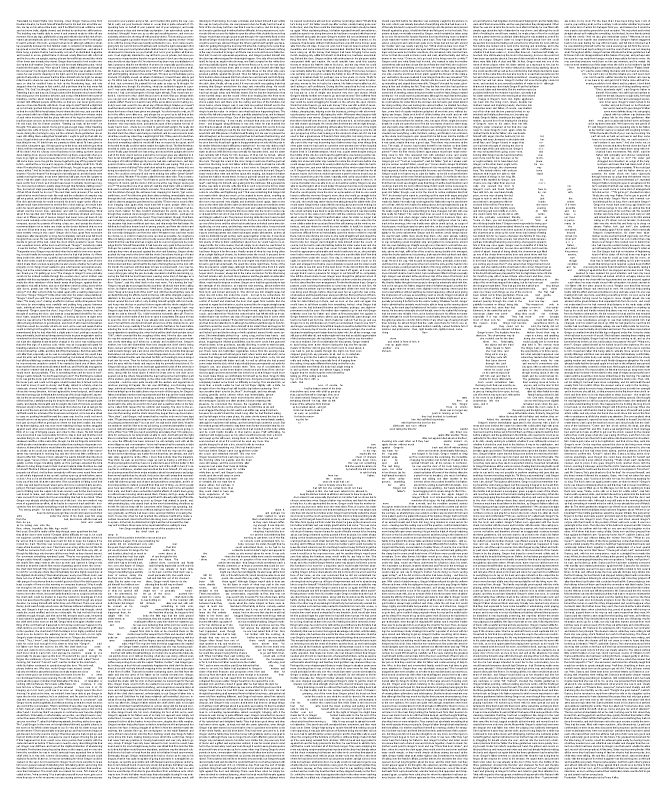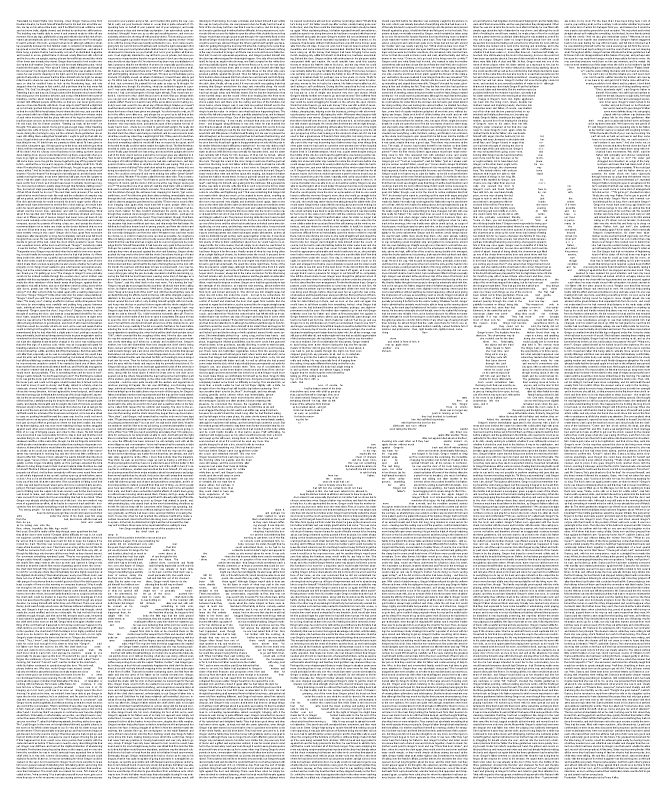 Watch
Get it here - $23.99 CAD!
[link]
Poster created using the entire text of the book.
The Metamorphosis, first published in 1915, is the most famous of Kafka's works, along with The Trial and The Castle. The story begins when a traveling salesman, Gregor Samsa, wakes up to find himself transformed into a giant insect. Curiously, his condition does not arouse surprise in his family, who merely despise it as an impending burden.
Buy it here - $23.99 CAD!
[link]