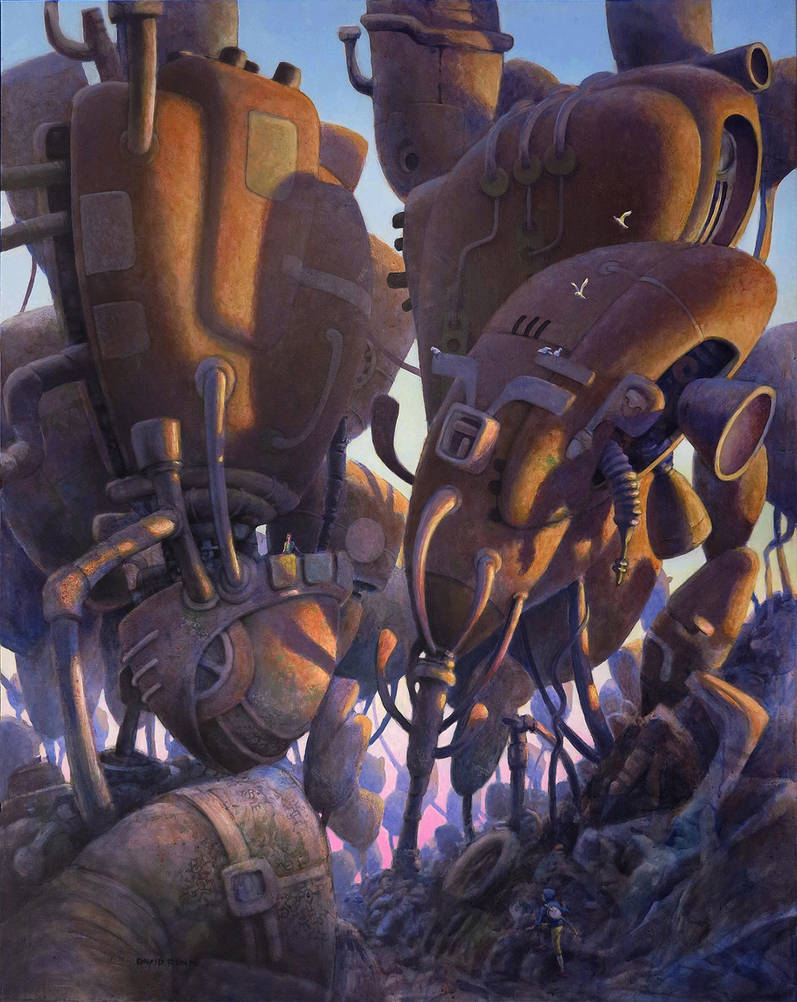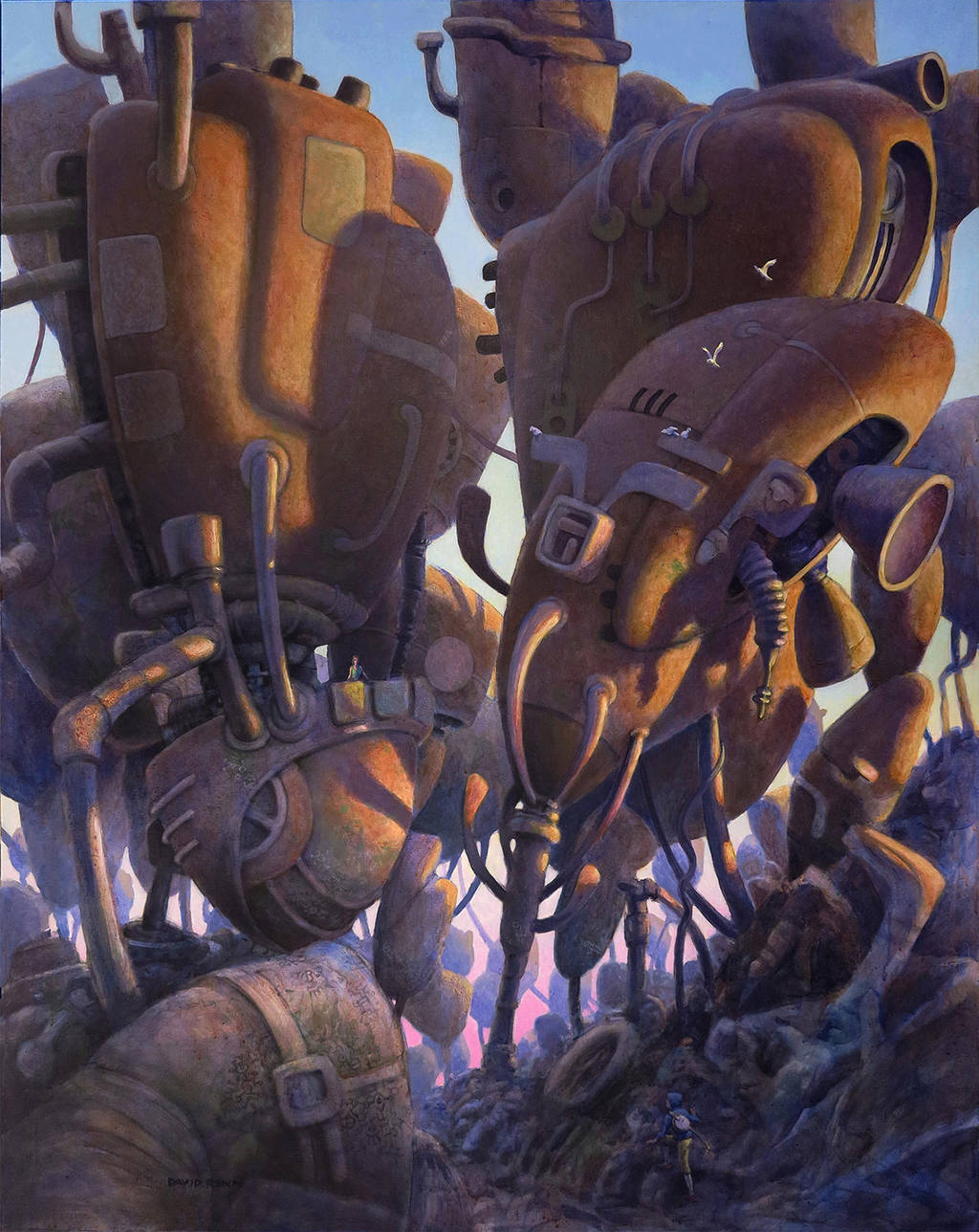 Acrylic on Linen. Too much description here may be like explaining the punchline to a joke, but any comment or critique is most welcome!

For some reason, this reminded me of Deponia series

enjoying these rounded elements and objects and just love that pinkish-bluish colors in the far background.
Reply

Reply

Reply

Reply

Beautifully done. Point taken.
Reply

I fear I do prefer "Mary River"....A sleeping but living world!
Reply

Always glad to see you are still here!

I dig it!
Reply