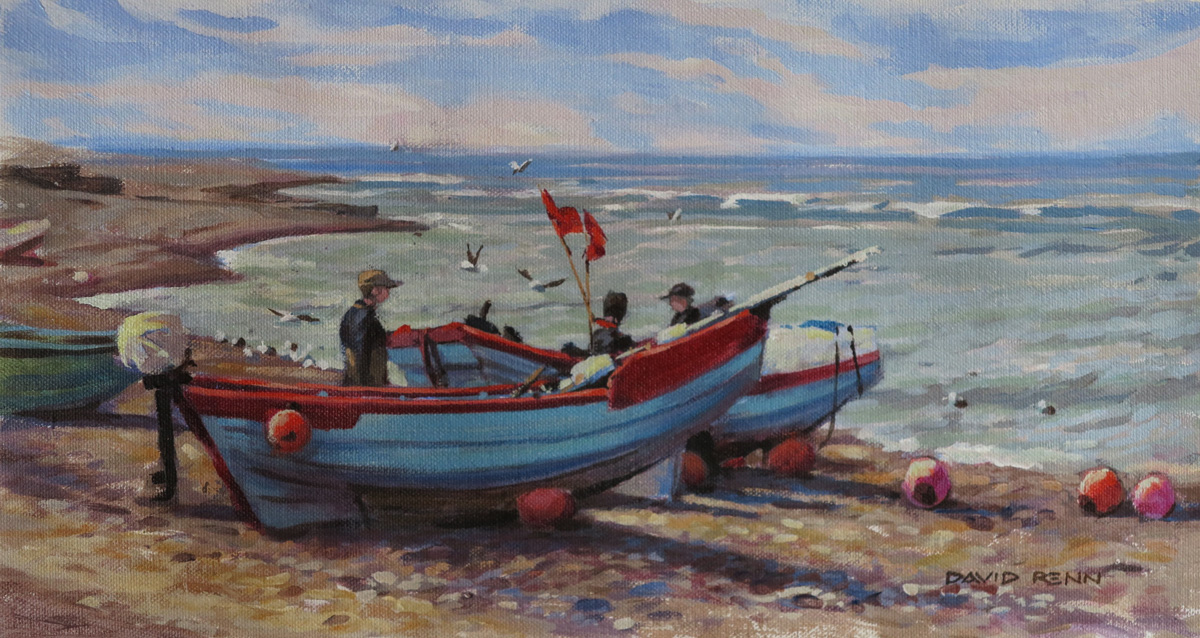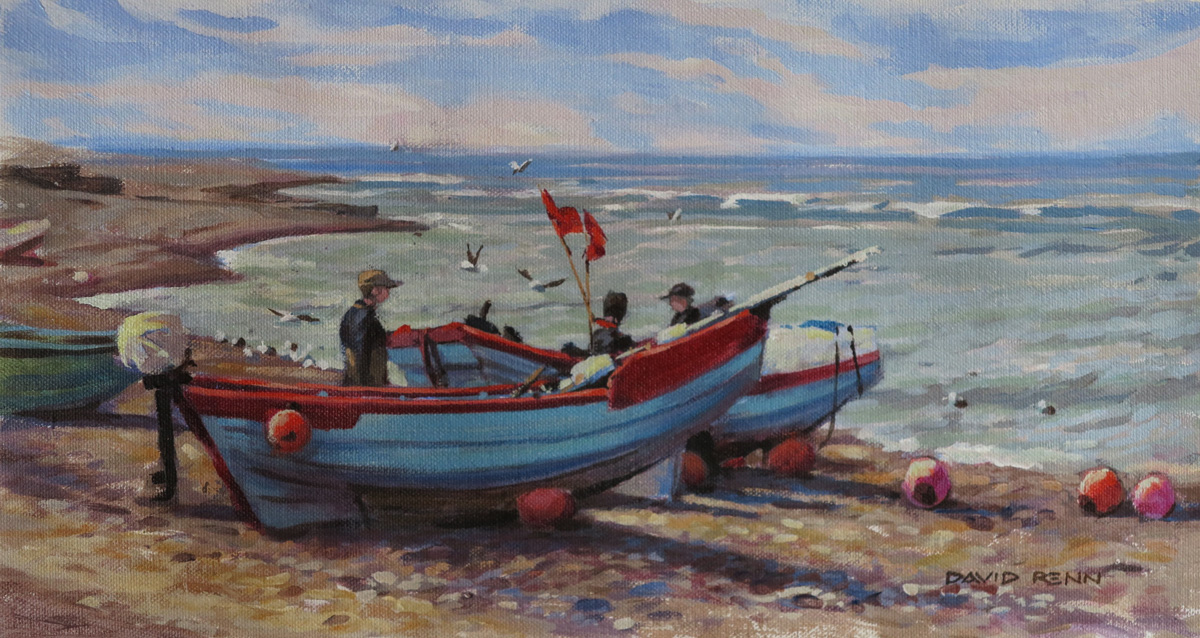 Watch
This was painted on the beach while the fishermen were preparing to leave. One of them came and asked to buy the painting, but I suspect he wanted to trade in fish, so I declined and brought it home.

The fishing scenes are among the most awesome. Yours too!
Reply

Another beautiful job!

Reply

Great painting ... reminds me of my trips to Lindesfarne. It has a great feel about it.
Reply

Maybe I should include Lindesfarne next time I get to travel in that direction.
Glad you like the painting

Reply
hahaaa.... lol at the story
but great painting reminds me of old paintings i've seen when i was younger
Reply

If I had been staying longer, I would have gladly traded in fish!
Glad you like the picture

Reply

Um...if you don't mind me asking, where do you live?
Reply

I live in Australia, but I have just come back from a trip to Denmark.
Reply

Great painting, by the way.
Reply

This is very awesome! I love it!
Reply