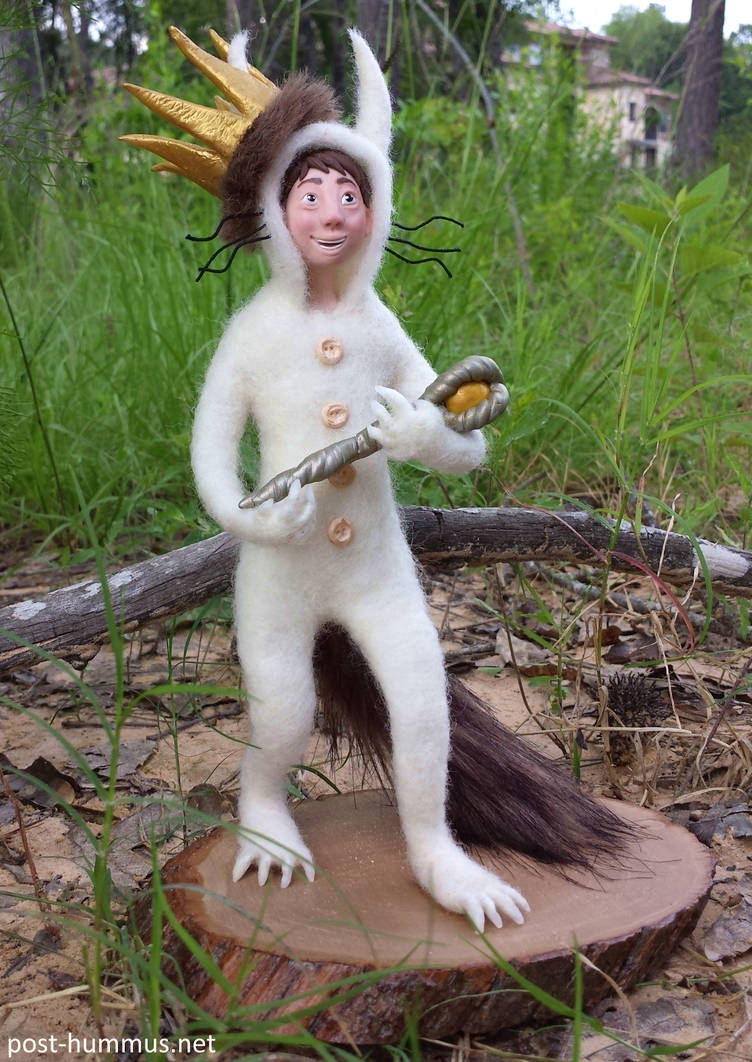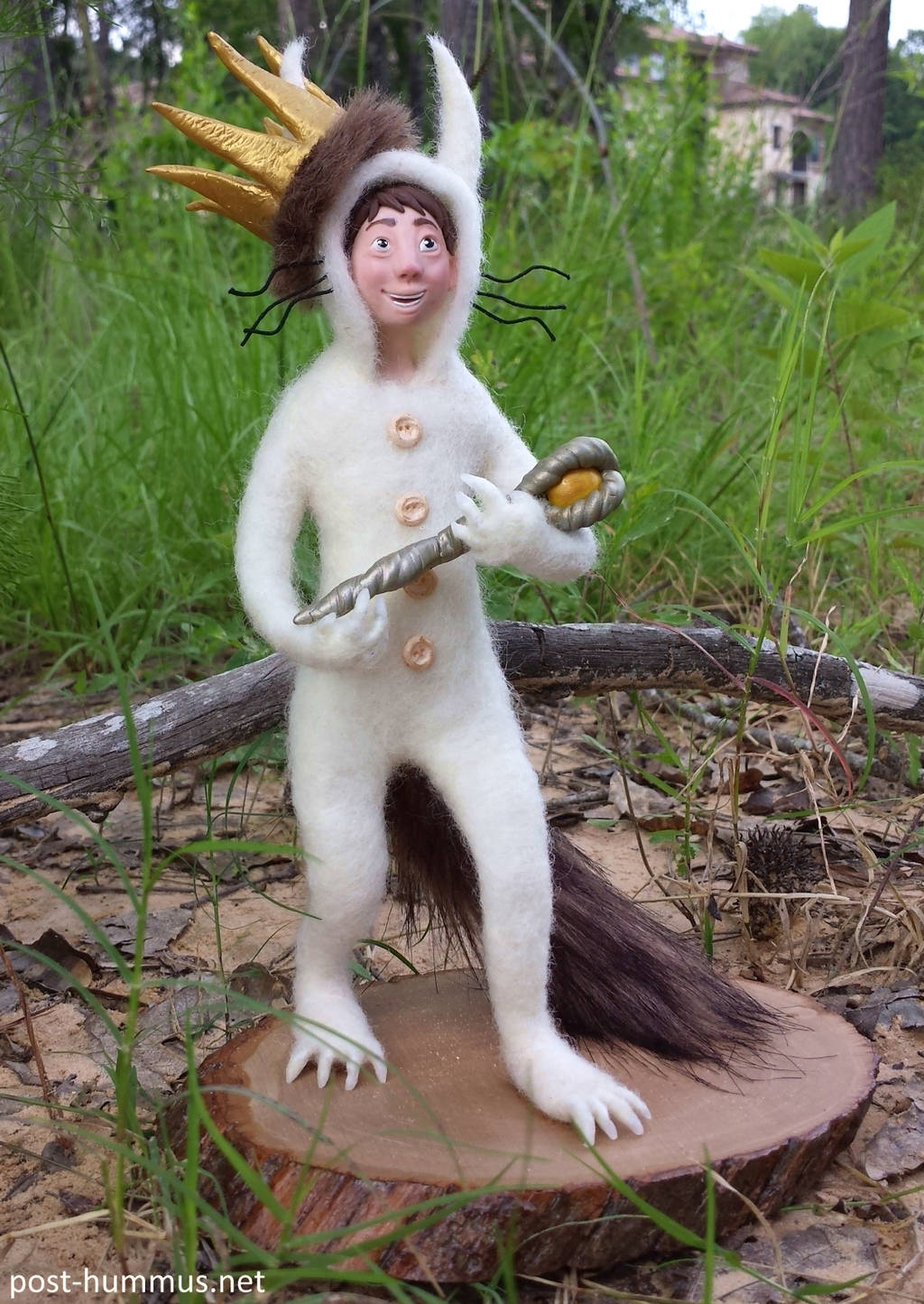 Watch
This was my first poseable doll with wire armature, and was a pretty big undertaking. Even though I hit a few snags during construction, I was determined to see it through and eventually overcame them! Now I'm ready to move on and apply what I've learned from this project toward others. Thanks, Maurice Sendak, for giving me the incentive to start a new artistic endeavor.

Made from wire, polymer clay, needlefelted wool, and faux fur.

More photos can be seen on my instagram, tumblr, and twitter!