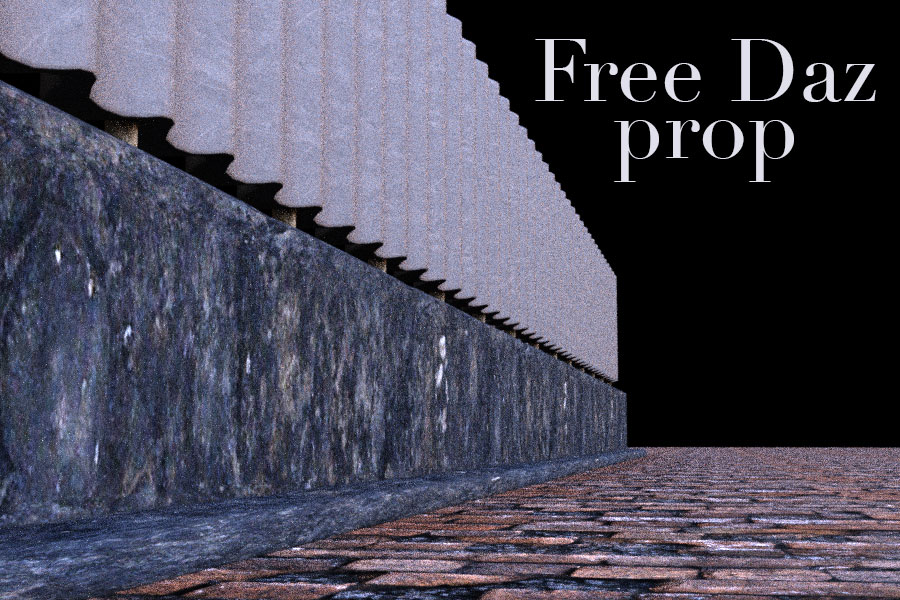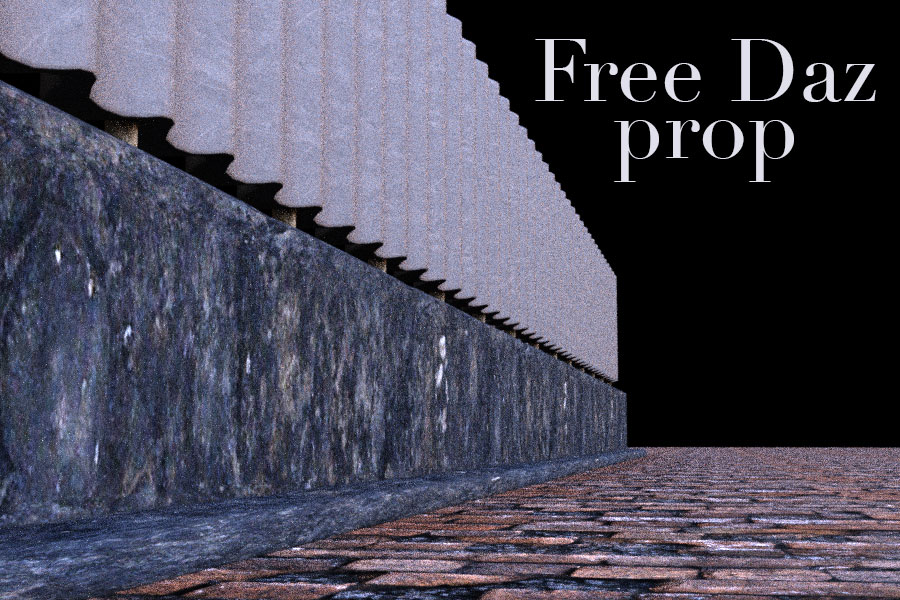 Watch
I left the textures on this, although you'll need on of Mec4D's PBR textures to use it (if you get errors, it's because you don't have the set I used). I think it's her second set, the one with "constructions." I didn't like the rough concrete on wall, so I used a stone preset. The UVs are solid, so if you want to take this into Substance Painter or something, you could do some great things. However, because the fence is so long, you'll need to make a texture that tiles well or use a very large map. A geoshell with graffiti over a tiling base texture will probably work well.

There is a bit of an oddity from converting to Sub-Ds: the front of the road has a curve to it. I don't think you'd want to show the edge, so I left it.

Installation: unzip and move the contents from the My Library to your "My Library" folder, like any freebie Daz/Poser prop.

Use: This has a morph to allow you to put in a slight up/down curve to reflect typical road drainage designs. That's it. It's scaled for Daz figures to near the curve as per my last render. If you don't have the asked for textures, ignore the requests and apply whatever textures you want. It's best with tiled texture.

License: I don't care what you do with it as long as you don't claim it's yours or charge people money for it. If you really feel like making money off this, feel free to retexture it and sell it someplace, but you hav to give me a free copy. Same with any other for-pay modifications. I'd like it if you tag me if you use it, just so I can see how people are putting it into use.