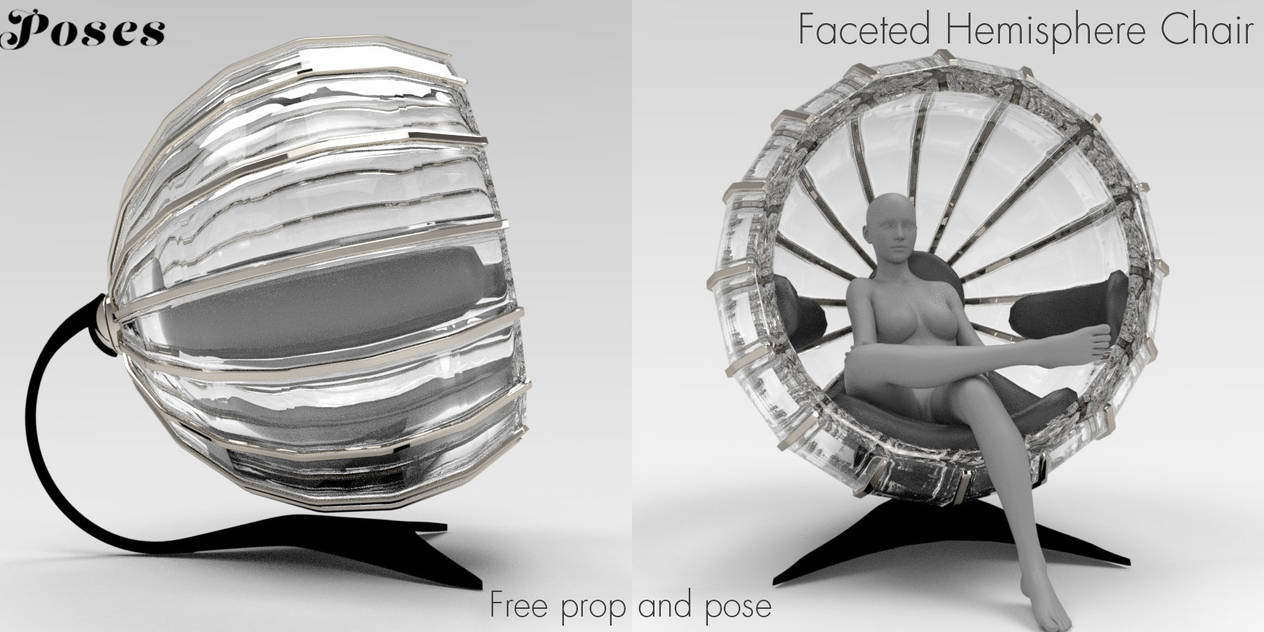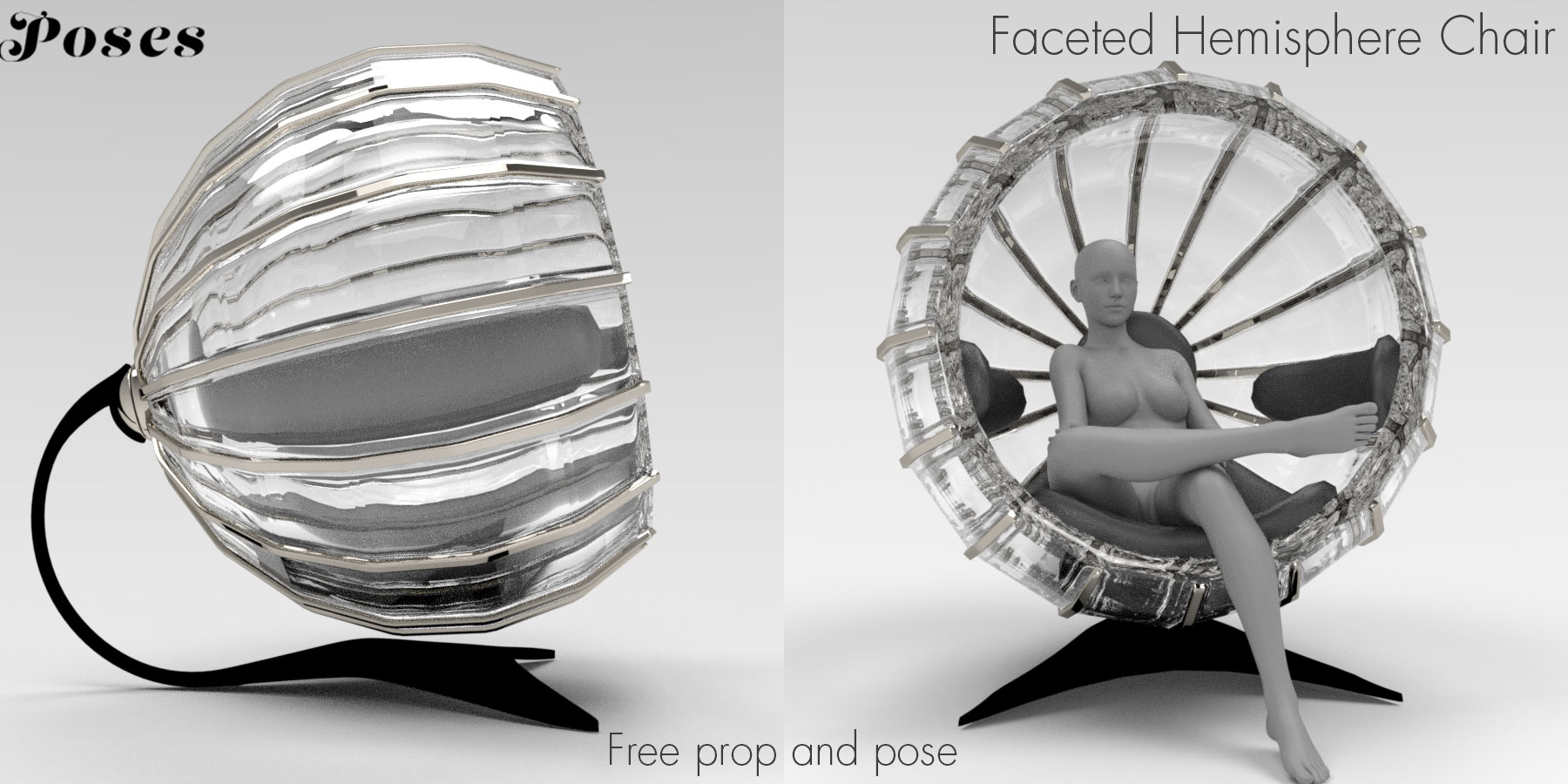 Watch
FREE CHAIR PROP AND G3F POSE (DAZ and OBJ files Included)
A little chair I came up with. I was obviously influenced by the chair
Chemicq
uses for his UN2133 character portrait series, but was also thinking about how much I loved the massive magnification effect I stumbled across when I put in the thick screen in :thumb627561227: So I faceted the glass, which lead to the spines, which all makes me want to make a tulip chair. Which I might, although that would be harder for me to model.
This is rigged (the chair goes up and down a little bit, and can rotate 15º clockwise/counter-clockwise). I textured it using DAZ default textures for the freeebie, but the rendered file uses
mec4d
's wonderful shader sets for the metal and glass. I didn't touch the UVs, so they're probably a mess, which might impact tiled textures with visible repetition and make texturing with a pattern tricky. The OBJ files are included if you want to go into it and fix the UVs or import it into something like Substance Painter.
As always, I forgot to put a license file in the zip, but I really don't care what you do with this, as long as you don't make it so I can't use it. However, if you have a powerful render set up and feel inclined, I'd really love to see this rendered with caustics. I think the facets will create some interest effects, but my machine isn't powerful enough to test that theory. And, of course, if you do use it in a render, please tag me so I can see how you use it.
****** UPDATE *********
I found out the original ZIP file wasn't constructed correctly. I don't think I can save this as a prop, because the chair part is a child of the stand. So I saved it as a scene subset. The parts are in the folder as separate props, but the chair comes in with a weird scale that way (it needs to be 100% while a child of the stand, but if you drag it in, it scales up—essentially, the problem is that when I originally made this, I made it much too large and scaled it in DAZ. So this obviously isn't a professionally released product!)