History
The legal separation of the 13 colonies from Great Britain occurred on July 2, 1776, when the Continental Congress voted to approve the resolution of Independence. Thereafter, the Congress debated and revised the wording of the official statement explaining this decision, known as the Declaration of Independence, and finally signed and approved it two days later on July 4.
Though the legal basis for suretyship of the United States first came into being on June 21, 1788 with the ratification of the, today still valid, Constitution of the United States, the Fourth of July (1776) is declared as the date the United Stated were founded.
---
---
Today
Independence Day is commonly marked by patriotic displays and often take place outdoors, like many other summer-themed events. Decorations like balloons, garlands and even clothing are generally colored red, white, and blue; the colors of the American flag.
Parades are often held in the morning, while fireworks displays occur in the evening at common places like parks, bay areas or town squares.
Many families celebrate by hosting or attending a picnic or barbecue and taking advantage of the day off or even better a long weekend ahead to gather with relatives for a family reunion. The first week of July is typically one of the busiest American travel periods of the year, as many people utilize the holiday for extended vacation trips, according to PR Newswire.
Independence day is also associated with concerts, baseball games, and political speeches and ceremonies, in addition to various other public and private events celebrating the history, government, and traditions of the United States. Many politicians will appear at public events to praise the nation's heritage, laws, history, society, and people.
---
---
Art Features
Artisan Crafts
Vintage Stock Postcards
:thumb128121035: :thumb128312322: :thumb128121014: :thumb128126022: :thumb128127256:
:thumb128127231::thumb128312396: :thumb128310479: :thumb128310602:
Stock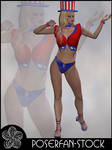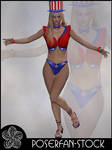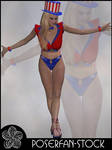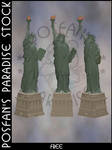 :thumb311117568: :thumb311116122: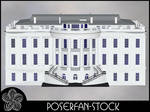 :thumb311114520: :thumb311114442: :thumb311115921: