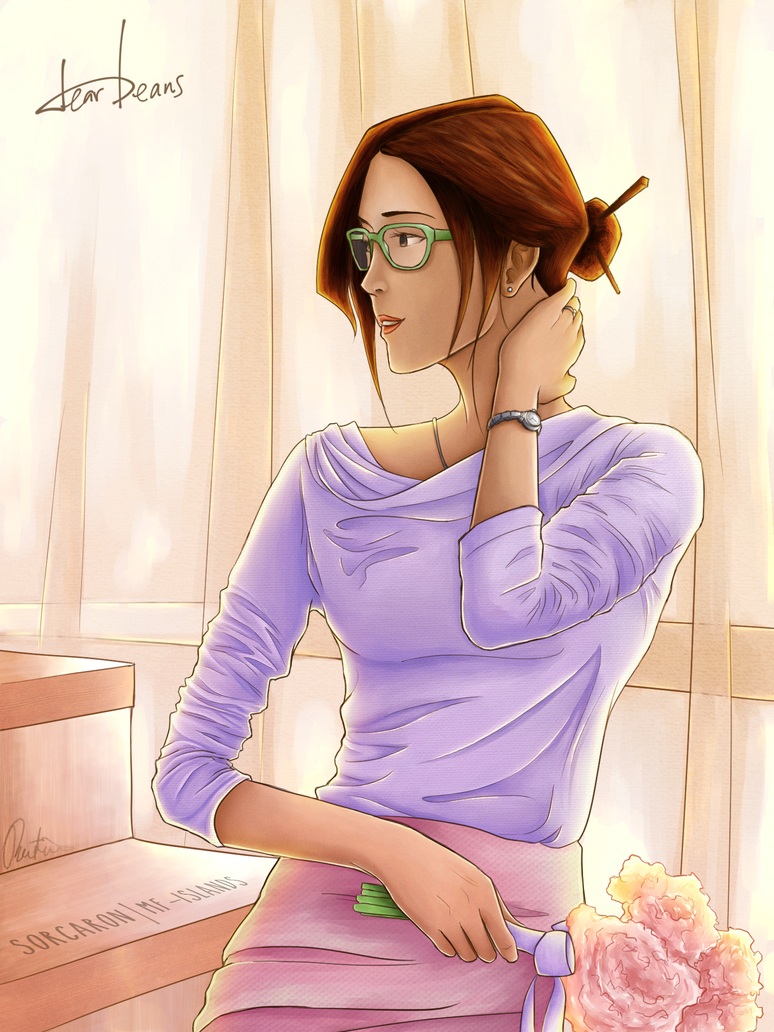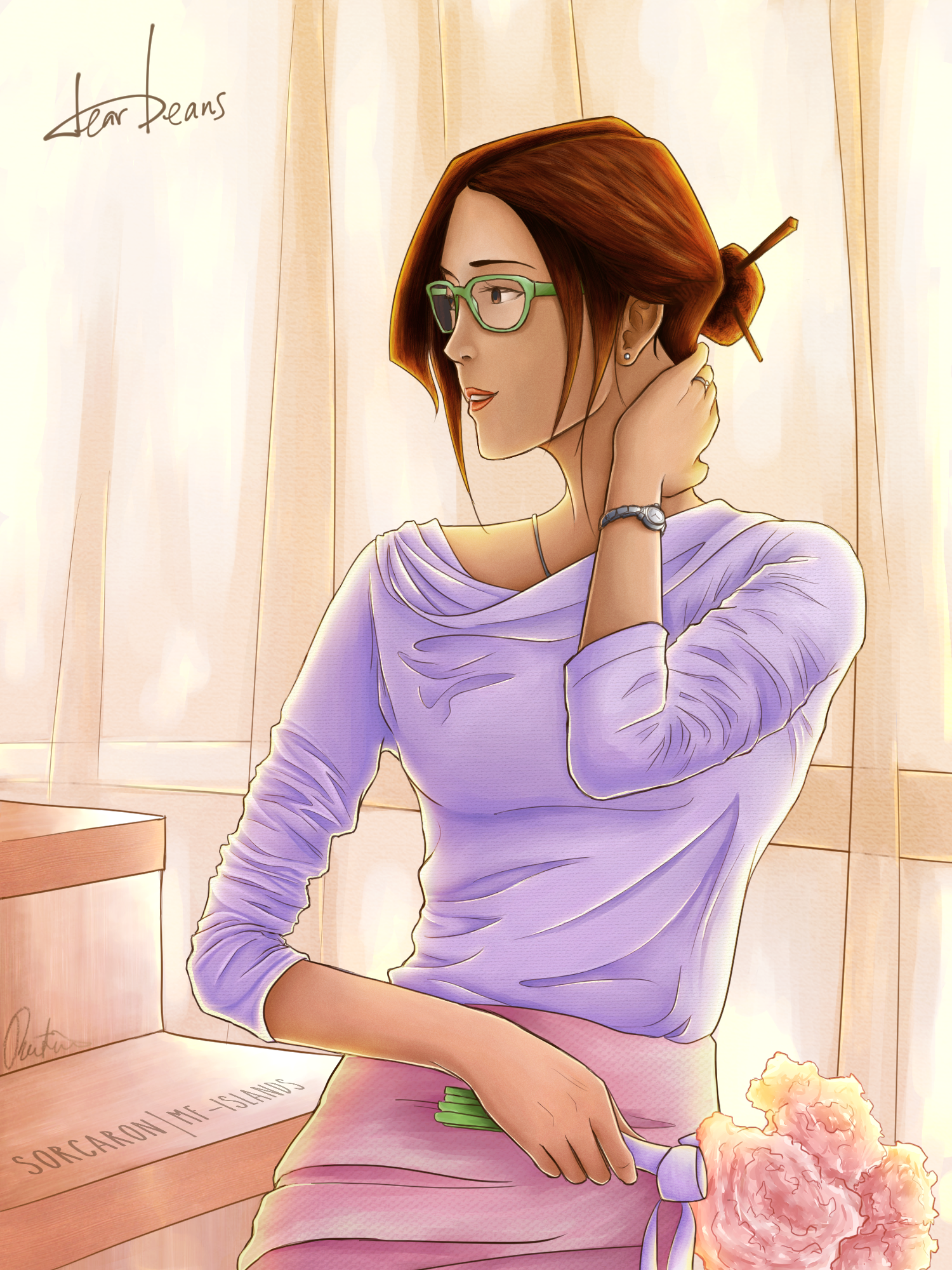 Wow, this is such a long time coming. I'm so sorry... At least I sent over tons of WIPs to prove I wasn't slacking off
that
much.

I started coloring
these lines
back May 3rd or 4th when
Sorcaron
commissioned me
, so, yeah, it's been a while, thanks to all those clothing folds and a sudden want to be perfectionistic. I didn't think it'd take me so long, considering how quickly I finished those
other
coloring
projects
, but I guess this is what happens when I try too hard.
The funny this is, since I started this so long ago, when I came back to it (I didn't work on it during dead week and finals) my style/skill level had changed slightly, so I was a bit scared to start working on it again. Luckily, it turns out my style didn't change
that
much, so I was good with just slapping on some highlights.

I'm also planning to make a progress GIF version with all those WIP and a
more printable
black and white version
(Edit:
here you go
)
. Those'll probably be linked here
if
when they happen, so we'll see. ;D
You'd think I'd have more to say after all that time, but I guess I don't have as much to say as I though I would. I'll just wrap it up with a short list:
I don't know how to color flowers. At all.
I used way too many textures... uh...
I got quite lazy on the left sleeve (her left). Oops.
The saturation in my program is lower than when it is on my screen (for whatever stupid reason) so I toned the saturation down slightly before submitting. It might look weird on your screen, so sorry in advance.
I used an overlay gradient layer or two on her/everything, so that was some interesting exprimientaion.
It probably would've been a good idea to look up some tutorials or something before doing the clothing folds, but I didn't. And since I *apparently* don't draw clothing folds, I didn't really have any prior experience.
I don't know how to do glasses lenses? Help? Please?
Some of the shading's a bit questionable.
Most of the highlights are also questionable.
Now I better go credit all those tons of textures I used. At least I can find them all more or less easily...