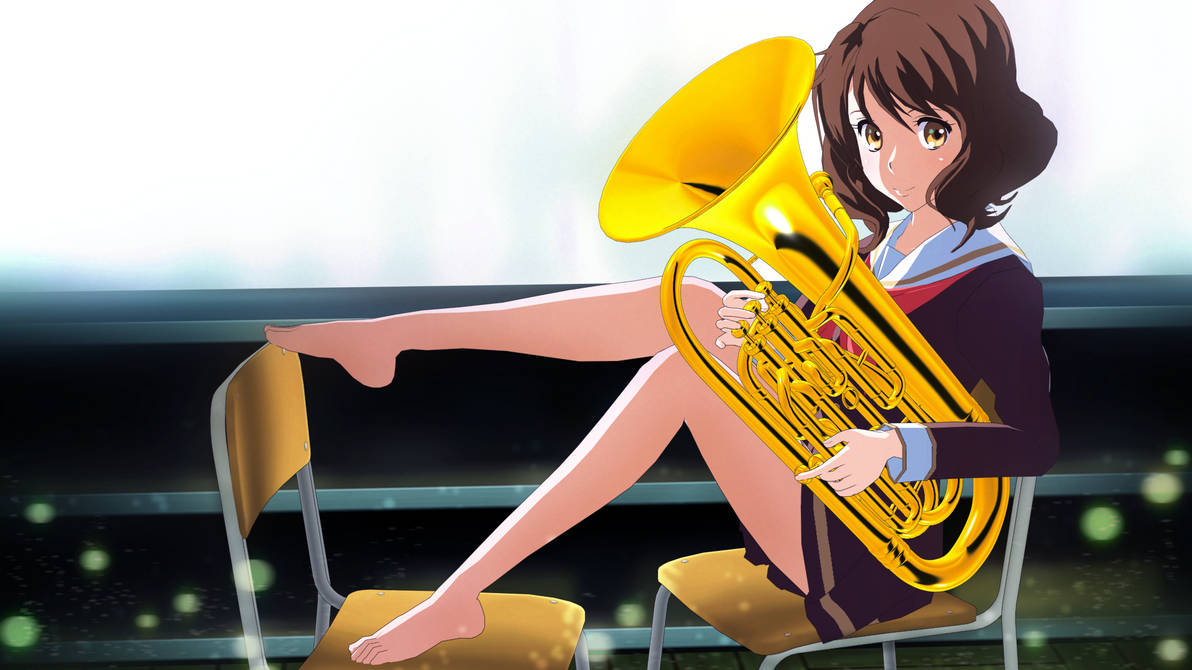 Watch
I'm happy with how this turned out, I completed what I wanted to do which was to make a convincing and clean '2D' effect viewable in realtime (obviously you couldn't fully implement this technique with a game/animated model).
You can see other technical images here:
www.artstation.com/artwork/rZz…
You can view the model in your web browser here:
sketchfab.com/models/82367f6a2…

This looks like it could be a menu screen if the show had a game on the ps vita or something

Reply

An Euphonium rhythm game on the Vita would be pretty cool!
Reply

Reply

This is just Beautiful. Thank you.
Reply

You did very well to make it look 2D

At first sight, I thought it was 2D until I took a closer look

Job well done~ Love it!

Reply

staff picked and showcased...cool work bro

love it
Reply

I love the sketchfab viewer of this model! Really solid job!
Reply

Wow I actually didn't realize this was 3d until I read the description.

I would say that you succeeded in your goal! I just looked at the full 3d model and it is wonderfully done. I would love to learn how to model like this. Would you say it is much harder then just drawing in 2d?
It would be really interesting to see a video of your modeling process!

Reply

Thank you! I would probably say 3D is probably a little bit more harder because of the multiple stages you have to work through plus working with an extra dimension.
I have actually recorded the process of this model so I'll be uploading a few videos next month

Reply