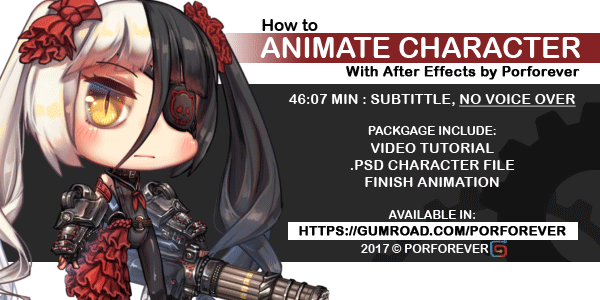 From a long time waiting, this finally released! My character animation tutorial with After Effects.
Purchasing can be done in the like below.
Here're some previews of how the tutorial looks like;


This product contains;
- Tutorial video (English subtitle - no sound)
- PSD file, separated character's part into layers
- Finish Animation (.MOV)
(compress as .RAR file)
This tutorial explains how I animate character with After Effects (CC). It does covered the basic of how to use the software so viewer without After Effects experience could watch and do following through the video with your character or the character from PSD file included.

Sped up some parts to have you see just important things I have to explained from 4 hours real working time long into 46:07 minutes.


Hope you will enjoy this video, thank you in advance for purchasing! ^ ^