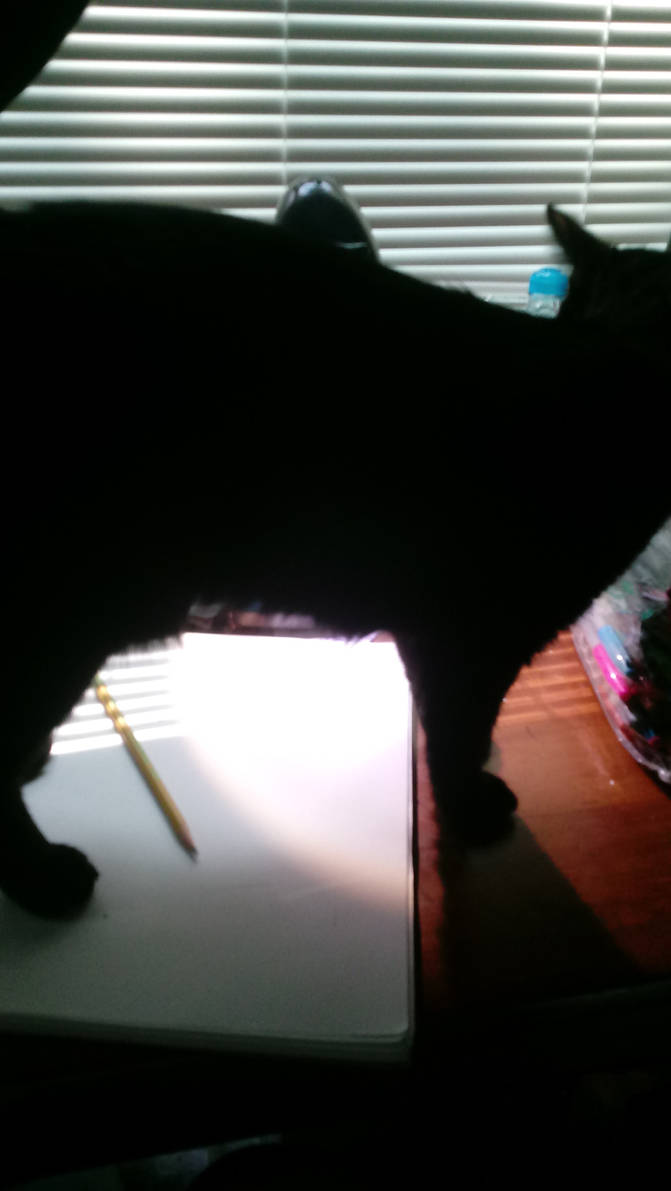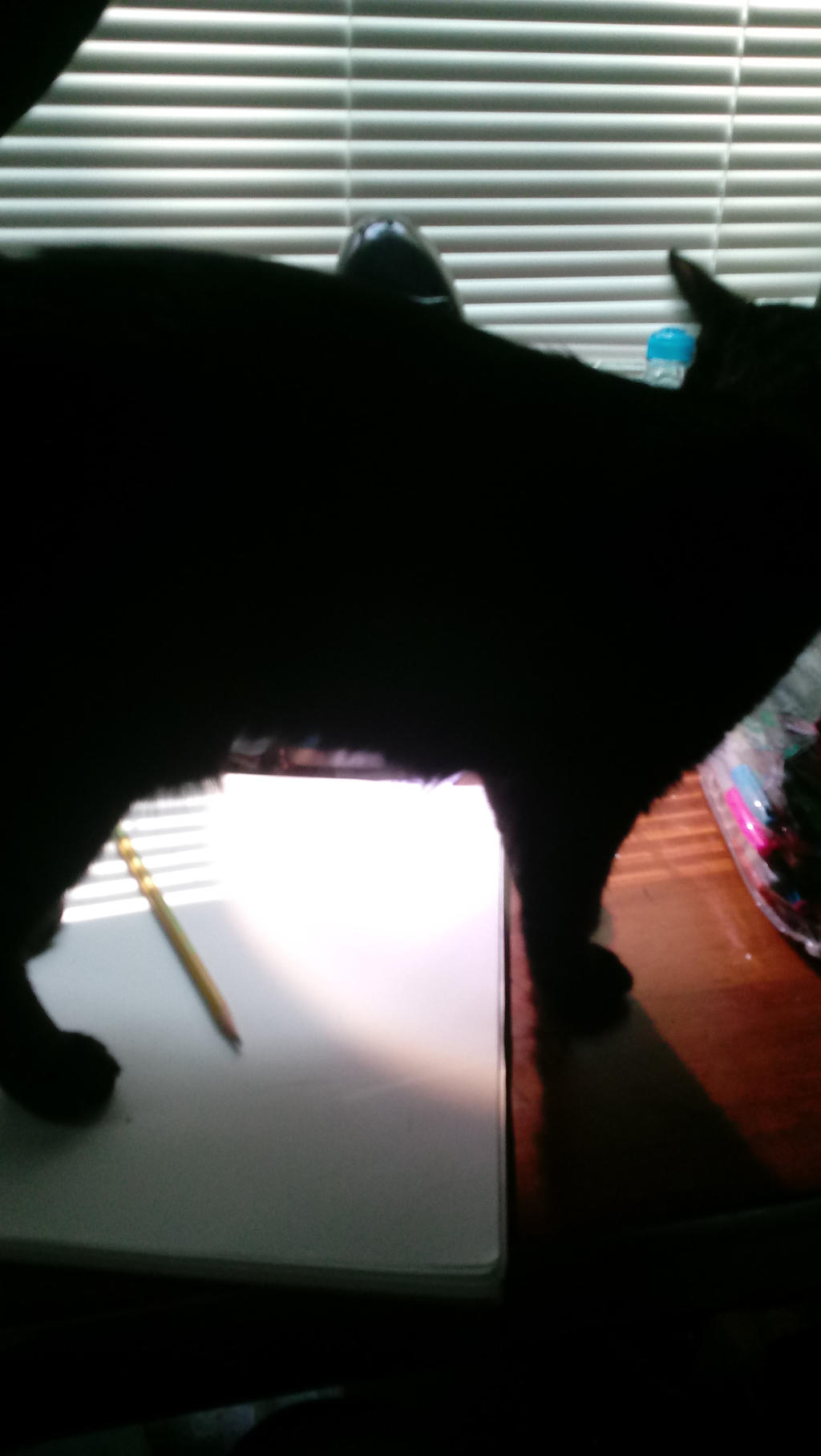 Watch
This is it guys. THIS is why I can't submit art, draw or do ANYTHING AT ALL.
I'm blaming it on my cat

omgg your cat is so cute!! X3
Reply

thankuuuu! she likes sleeping on my bed lol and sitting on my face.... :I
she's 3 years old

Reply

hEY CLY'S CAT STOP STEPPING THERE XD
Reply

SHE DOES IT ALL THE TIME NO MATTER HOW MUCH I TOSS HER OFF SHE JUMPS RIGHT BACK ON :"<
she once sat on my paper and WOULD NOT GIVE IT BACK!! so annoying omg lol! like she tried to scratch me when i was like, "JET IM TRYING TO DRAW HERE"
in all fairness, she's usually pretty sweet, just with weird quirks. Like whenever someone gets ice from the icemaker on the fridge, she comes running and we toss her cubes of ice which she then chases around the kitchen and licks them XD
when the icemaker like makes this grinding ice noise whenever it makes ice, she'll come over to the fridge, look up at the icemaker and be like, "well? are you gonna give me ice or not?!?"
Reply

Reply