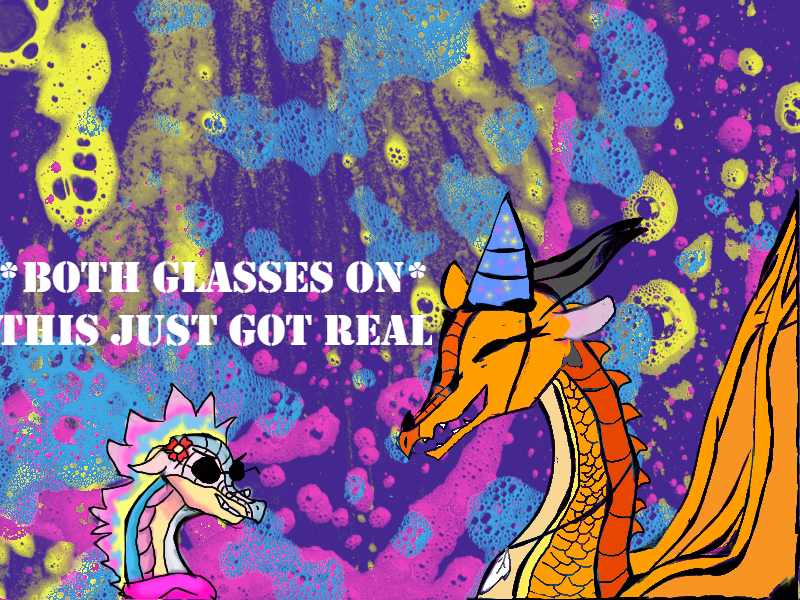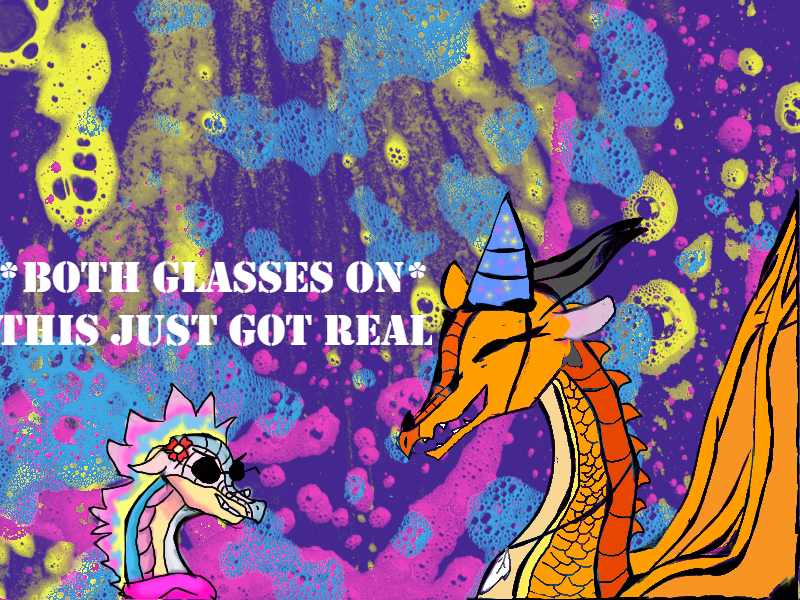 Watch
all the pringle ladies
put your cans up
if you like it you should have put a lid on it
for my awesome bud
AwesomeAmber-669
HAPPY BIRTHDAY MY DUDE!!!11 hope it was the best ^___^
LOL anyway yeah it's finally done!!! yeah like two days before the due date xD
i said it was gonna be traditional but its another digital art experiment wOT i didn't feel like killing my hands so i killed my mouse instead x3
it's not very good but i poured my heart and soul and birthday happiness for you into it,,,, sooo i hope you like it??
N.E. wayz i wanna try more stuff like this!! i'm still practicing but i really enjoyed this and i feel like more a part of the community if i'm not just limited to pencil and paper <3
the OC that i drew Amber with for the contest is Swift, my NiagaraWing bab!! you can get your own NiagaraWings, they're a fantribe, on Instagram, as far as i know, idk if they're on here, but i bid for her with points, so maybe they are?? idk but the Insta profile is @/Niagarawingsofficial! check em out! anyway back to Swift, she is a dragonet, and my actual child. She's a wingless NiagaraWing, (it's fairly normal for them to be wingless) she's a betta fish NiagaraWing *clicks tongue and bro-nods at
AwesomeAmber-669
and
Aquivi
*
not shown is the rest of her body, and her MAGNIFICENT BETTA TAIL™! i hope to post more art of her and then you can look at her MAGNIFICENT BETTA TAIL™ coloring her was a pain, but i think it really captures how her colors are supposed to work so i'm happy with it

anyway gotta go bye now call me
actually don't just note me 4 the GH thingo

happy birthday Amber!!

omg beautiful! you have improved a lot :>
Reply

aaAAAAAAAAAAAAA *screeching blasts through roof*
dude this is awesome!!!!!



I love Swift's expression XDD The background too is super aesthetic 👌👌
It means a lot that you put so much effort into this, and the description is so sweet!!


!
You are becoming such an amazing artist as well! <3333
In all, thank you so much for the gift/contest entry amazing friendo!!
Reply

AAA thank you so much!!! i'm so happy you like it!!!




You're welcome so much you deserve it man!!!
thanks again!! it was true



aaaa no u <33 i still need to practice a lott
no problem dude!! i'm so glad



;3 any time, and many more :>
Reply

Haha this is great, im sure amber will love it! I'm so glad you've decided to plunge into digital art!!

Reply

thank you!! i hope she does!!
yeah, same! it's way easier and harder at the same time!! most of the time when i'm doing it it's like
aaaAA wHerE tHe CtRl+Z @??$??!?
Reply

Haha so true tho! Undo is your best friend with digital art
And you do it with a mouse right, I can hardly imagine!! :0
Reply