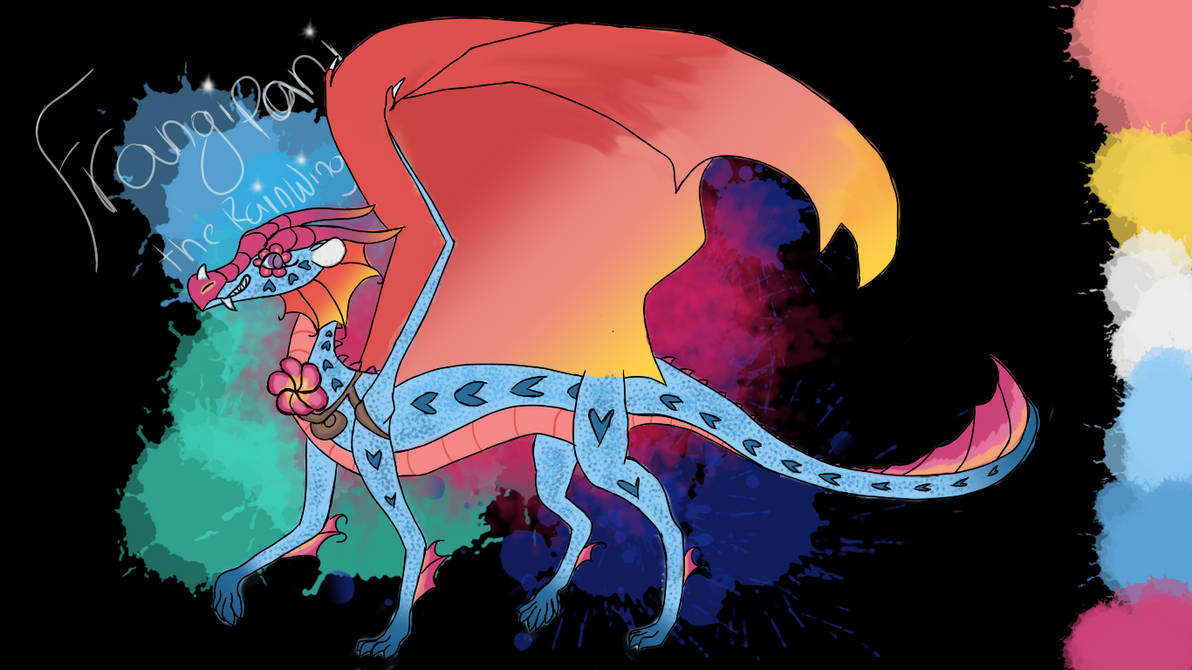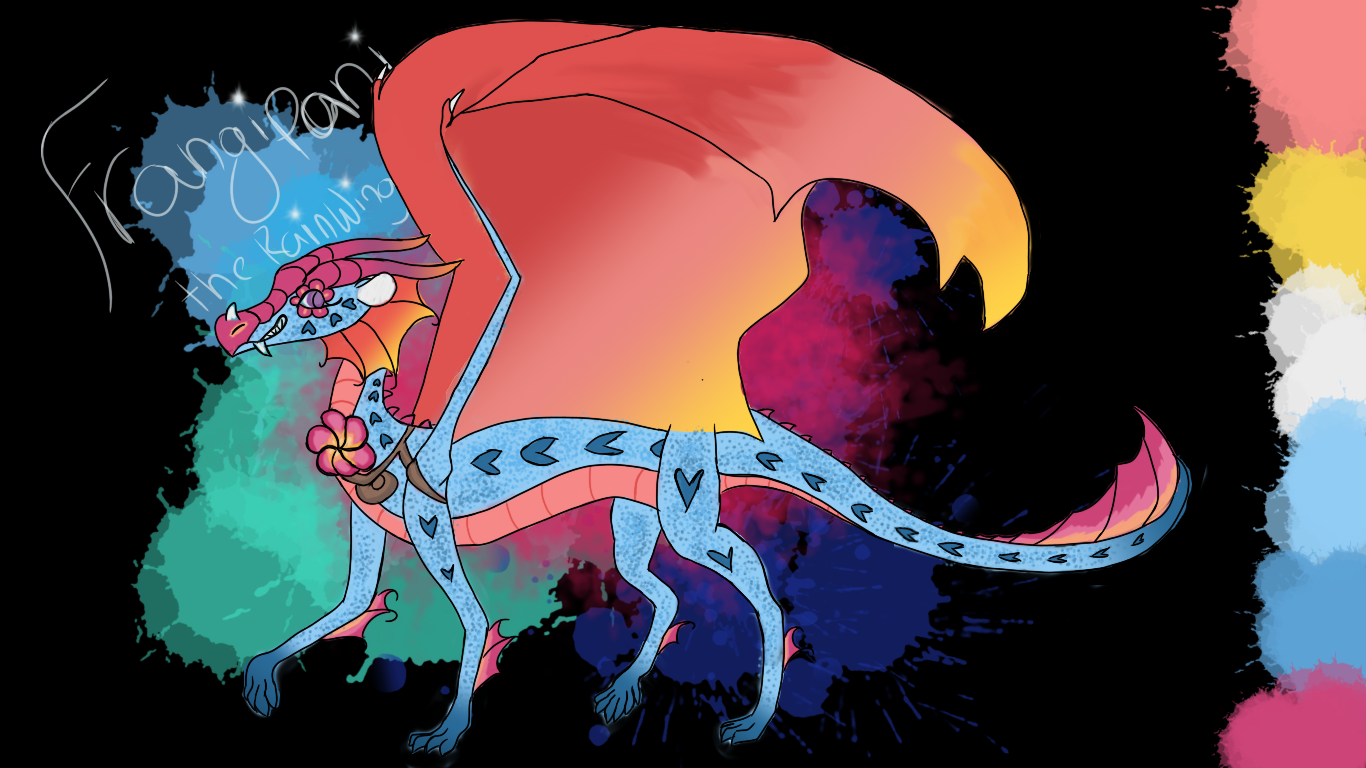 Watch
It's done, yay!
soo this is a reference for one of the characters in my storey, you can read it here

-->
www.fanfiction.net/s/13142668/…
She's one of the RainWing twins!
anyway, despite its numerous faults i'm actually happy with how this came out, kind of. It got a little messy early on, but hopefully it doesn't show too much XD
obviously the leg anatomy is not much to look at, that's my (especially) weak spot
it started out okay, then they turned into soulless noodles :"<
as always she can change her colours but this is her neutral design
i might make a refsheet for her, though it might be a bit much to write rn
her sister, Plumeria, looks a lot like her except for some obvious differences: her (Plumeria's) flower is a different colour, her neutral colours are different, her back left leg has six toes instead of her right, her heart scales face the opposite way, and she does not have a sabertooth tiger bite
lol she and her sister also have lil extra fins because why not
I also figured out the magic of GRADIENTS, and had a little too much fun with them

art belongs to me
Frangie belongs to me
WoF does not

Woah! this looks awesome!
Reply

Ahh Cly this is great!! She has such a beautiful aesthetic!! <33
Reply

tysm!! i'm glad you like it, i wanted to have a nice pleasing colour scheme for her :3
Reply

Duuuuuuuuude this is amazing!!! Your style is friken BEAUTIFUL <333
Reply

aww thank you <333 you're the best :">
ehh my anatomy needs some work.... but I SHALL PRACTICE

Reply

Her design is super cool, and I love your style!

keep it up!!
Reply