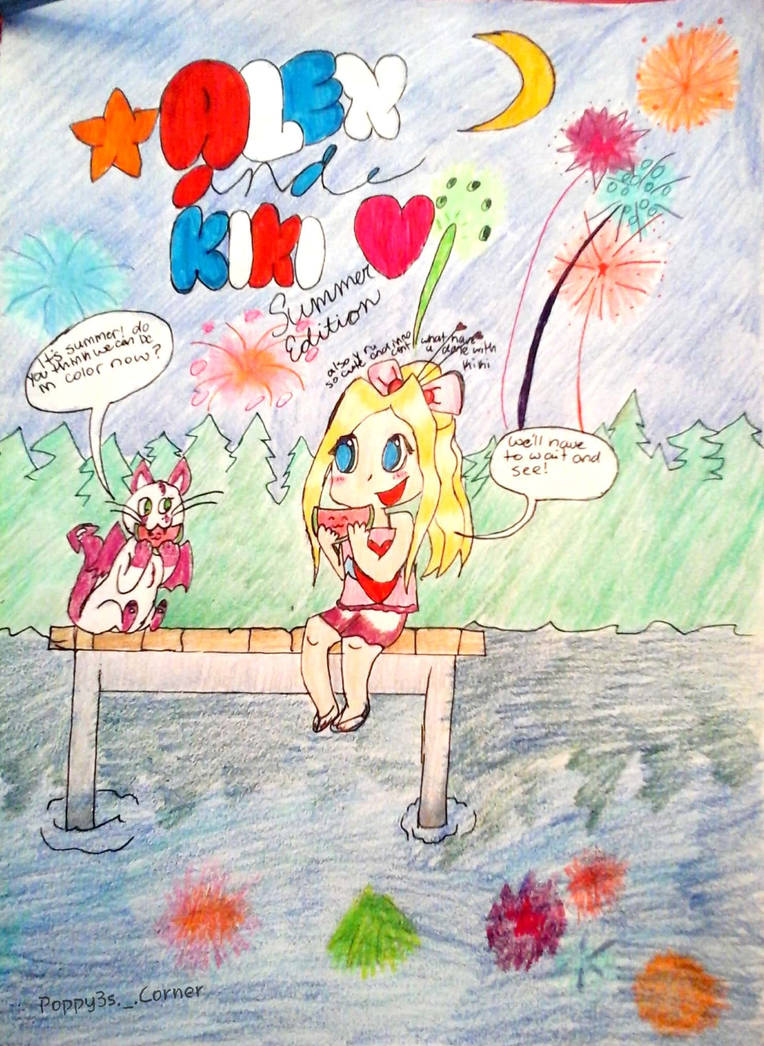 Watch
O.M.G.!! My FIRST CHIBI
TELL ME HOW I DID GUYS
okmso lemme explain a Lil bit about Alex and Kiki. Probably some of my oldest OCs, they're the stars of a comic strip I still write/draw today, -though in much less abundance than I did before, and with many subspecies- unsurprisingly named Alex and Kiki.
It's kinda old, dating back to Summer '16 (that's old for me ok? I have started and failed to finish SO. MANY. comic strips and stories in my lifetime). Alex and Kiki will always hold a place in my heart. I have a huge folder bulging with comics and I decided to have some organization! Any comics created during the summer months will go under this title and cover. Once I make them, ditto for Winter, autumn, and spring
Tell me if you guys want me to put some old Alex & Kiki strips on da. Warning : they're pretty dang bad


This is awesome! You've improved so much since I've last seen you! <3
Reply

aww thank you so much fam! i was checking out your page earlier, your art has improved so much as well!! i love it :3
Reply

Whoaaaa this is so good!!! I would love to see more from them!!!

i struggle to write enough for critiques XD so Yeah this looks stunning!!! I love the reflection in the water!! If anything, maybe attempt to shade, and add a little perspective with the dock/pier!
Reply

Thanks!!! I'm super excited to share them with you guys,they were like my first OCs on paper and they have existed since summer '16
Ok, thanka! I will definitely work on that stuff


and also there is a Lil bit of shading butttt shoddy photo quality kinda undermined it :"(
Reply

Wow 0w0 they've been around for a long time then!
and sorry about that! I forgot to say I really love the colors they just pop off the page

Reply

O
M
G

this is gorgeous!! The detail is so good and the whole thing is so realistic! I love them both <3
Reply

Aww thankie fam!! :3 this is my first dabble with chibi, it took awhile but I'm glad it went well

your art is awesome as well :d
Would you like it if I put some of the actual comic on dA? They're not usually shown chibi lol

Reply