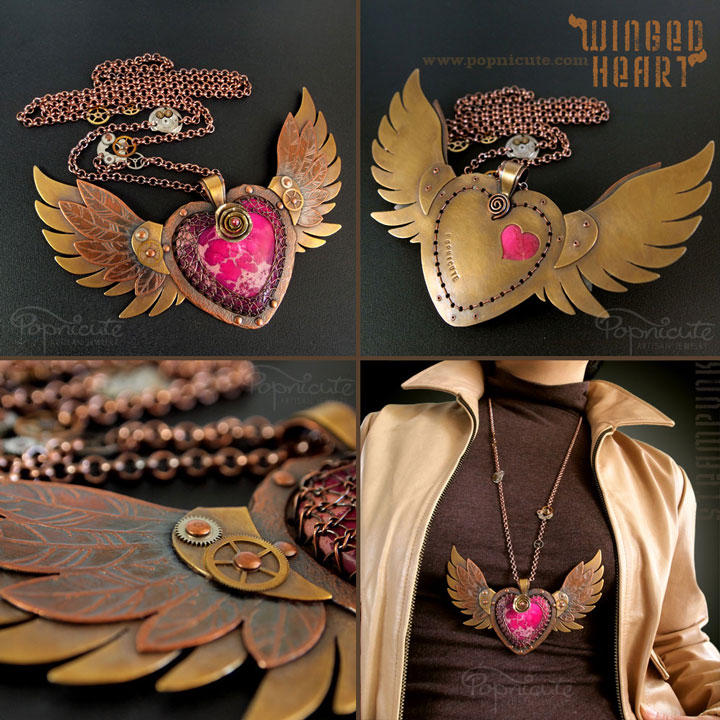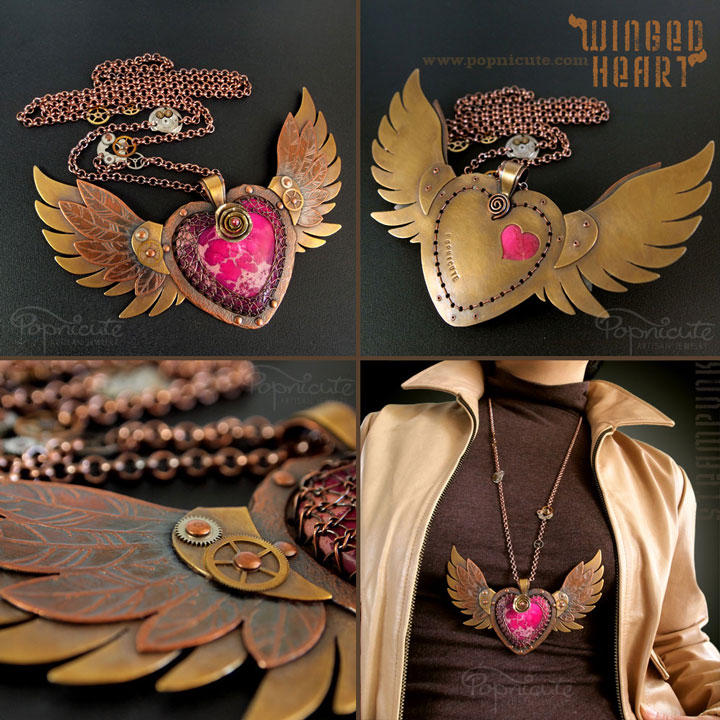 Watch
I hope you're not bored of my heart pendants yet. Heart Pendant #21. Completely reinvented into a steampunk style with wings and vintage watch parts. All of my heart pendants are
made to order
. I can make you a similar one with a different stone. Check out my other jewelry at
Popnicute.com

Commissioned by ~
PhoenixiaRed
from Singapore. Read
Popnicute blog
for extra photos, sketch and wip pics.
The most challenging heart pendant yet! Had to carefully plan each step to get the holes aligned precisely. Phew, what a task! Took way longer time than predicted but I'm truly happy and proud of the result

It's like inventing a time machine.... not.

To see the complete series, go to
POPNICUTE HEARTS
. Each one is unique and different.
Daily Deviation
Given 2012-07-30