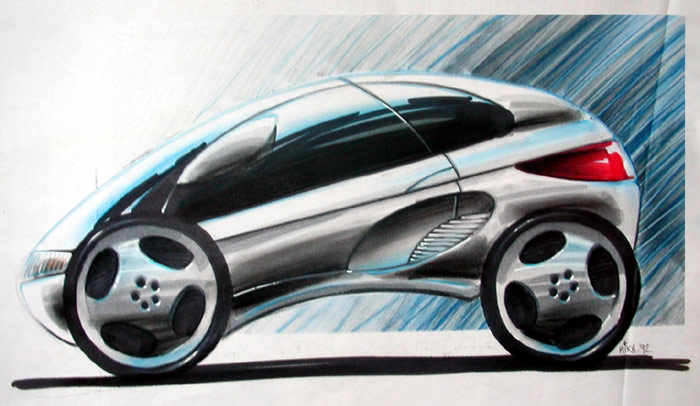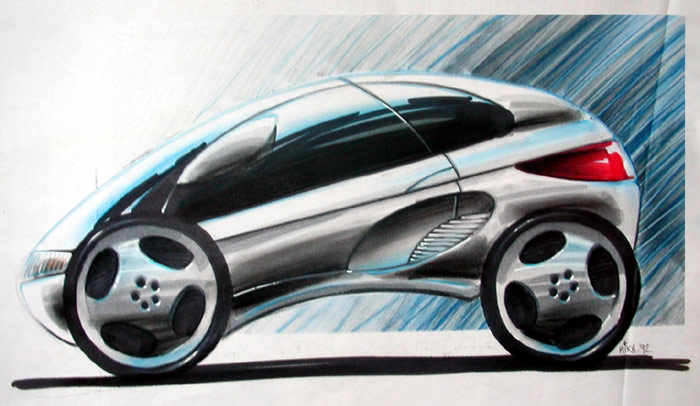 Watch
And again for something COMPLETELY different...
When I was just a little boy...

...I dreamt of becoming a car designer. So after high school (voortgezet onderwijs in het Nederlands...) I went to the Delft University of Technology to study Industrial Design Engineering and become an automotive engineer! Wow, how's that for a boy's dream?

Well aniways, when i was in my second year I got the opportunity to participate in a Car Design Workshop. We were learning all kinds technical stuff, methods for creative problem solving and of course how to draw cars. We worked our asses of for two weeks and were busy with cars for about 14 hours a day...
That was a total overdose for me. I hardly ever drew a car after that, lost my motivation for my academic carreer and ended up where all academic outcasts ended up inthose days: the internet business
But anyways, it resulted in some nice pictures of car designs. I will post the best in my regular gallery, the rest goes in scraps. O, and these are from 1992, when there was no Photoshop or 3D max or whatever; these are old school marker illustrations!
Materials:
Bleed proof marker paper (Schoelershammer), markers (Letraset Pantone), pastel chalks (Conté), color pencils (Derwent Studio) and white gouache (Talens)