A few days ago, I opened up the project in which I was developing the engine for my Touhou fangame, Rampant Crescent Flora, and decided to keep myself busy during MajiKana's development downtimes by getting stuff done in there. I must say, the days feel a lot shorter when I'm working on it, as it feels like I can keep at it for over 10 hours at a time each day. As a result, I've been quite prolific in the last couple days, as can be seen from this screenshot: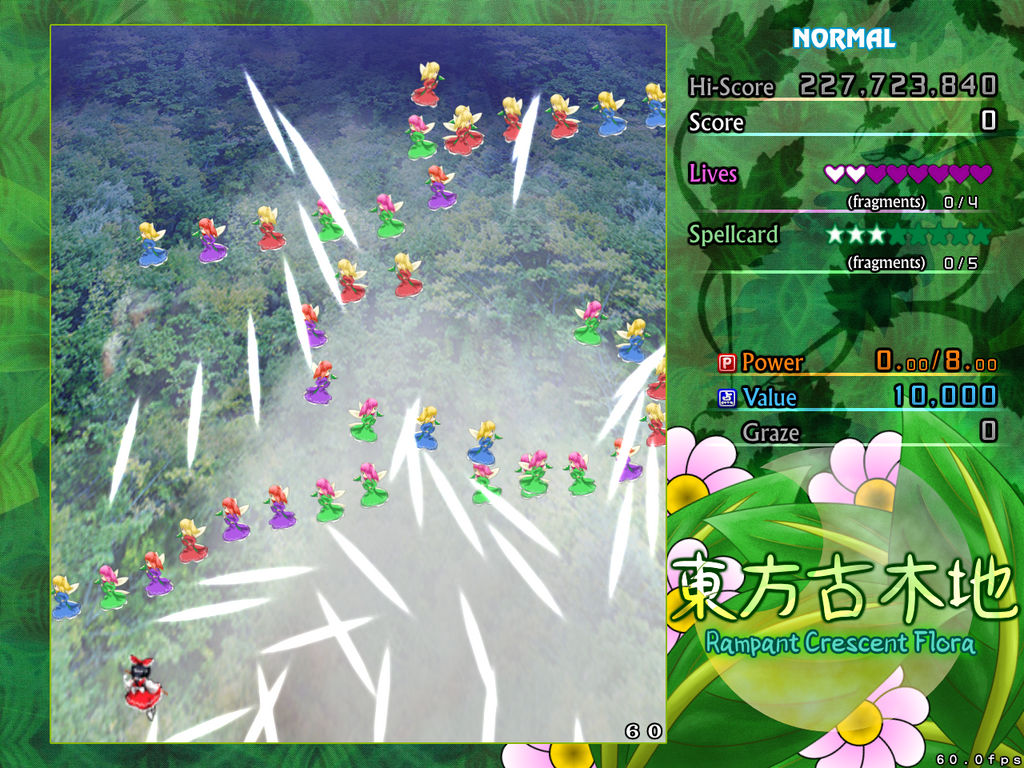 The first thing that you ought to notice is that I have a new stage background. No more bland-ass pseudo-3D still image - this is a true 3D background, set up with the assistance of
FullHitPoints
and some placeholder textures from LoLK's Stage 1.
On top of that, I've replaced the placeholder fairy sprites and added other enemy types as well as colors (so far there's fairies, spirits and yin yangs). The fairies still require an aura which I haven't gotten around to draw yet.
Also, lasers. They were a bit tricky to set up, but right now I've got the straight moving laser kind, which is just a stretched bullet sprite that can be grazed four times each per second and is also lethal, but as of writing this journal, they can't be destroyed by anything yet. There will also be static lasers like in Rumia's second boss nonspell, as well as curvy lasers, although I'm definitely going to have my fair share of trouble with those.
I can definitely say that this engine is starting to shape up.
P.S.: Not pictured is the dialogue system I've been working to implement. It's not much to look at right now, anyway. Just a character portrait of Reimu (from LoLK, of course) whose expression you can change with the shot key while also toggling her dialogue activity with the bomb key.