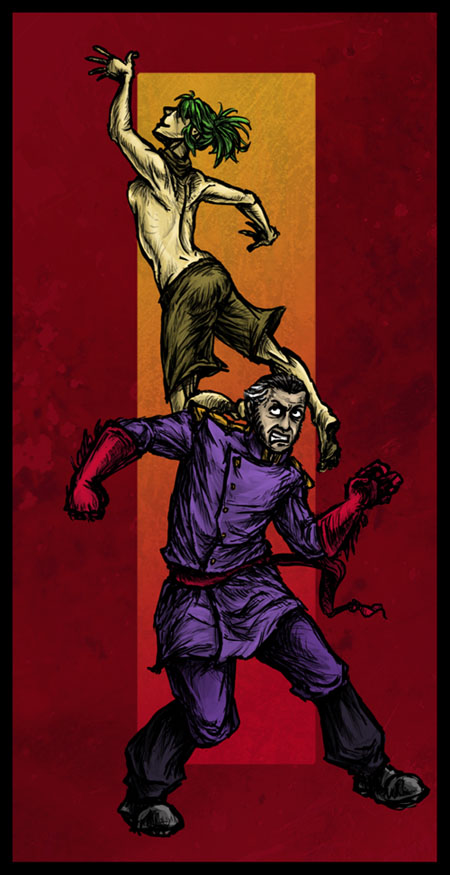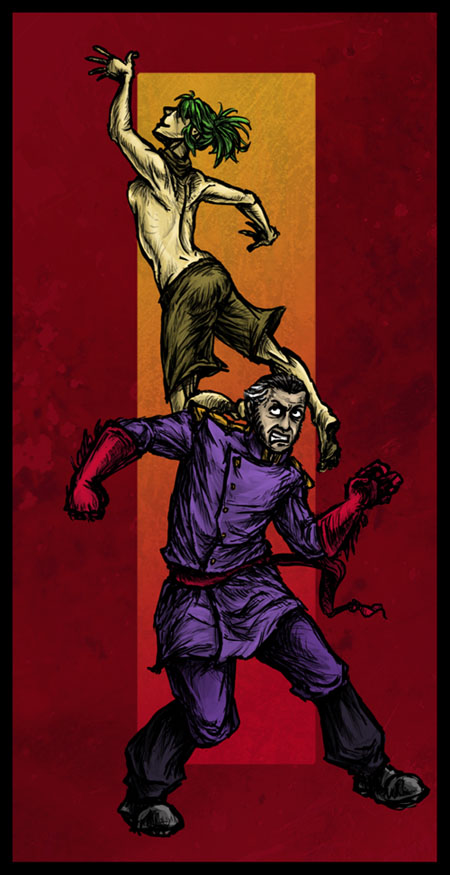 Watch
Art trade with the awesome =
alexds1
. I got a
Snowball in Hell
, which is absolutely fantastic and you should buy it right now.
Anyway, her characters Luca and Angora. (I wanted to include
Soli
as well, because I think she's totally kickass, but my composition was already precarious enough.)
Luca and Angora belong to =
alexds1
!

hey, it's red-der over here. good to see that you solved the inner rectangle.
Reply

Hot diggety that is sweet. I LOVE the textures you've got going on here. Man oh man. Plus the composition is pretty cool--I've always liked these vertical OMZ ACTION POSE PINUP kinda pieces, although I have a hard time wrapping my brain around making them. Cool beans, as they say.
Reply

Thanks! Uh, I should credit the textures, except I got them from someone who got them from somewhere else, so... I'm afraid I have no idea where the original source comes from. Pleased you enjoy the composition - I was a bit unsure if it would work out.
Reply

Yay!!! I love that Angora is using him as a launch pad or something XD Oh Luca... when will you learn that half-naked girls get to do whatever they want?

And I love the colors! You have the guts to go for those heavier colors, I'm afraid of them, haha....

I'm just going to stare at this for a while.
Reply