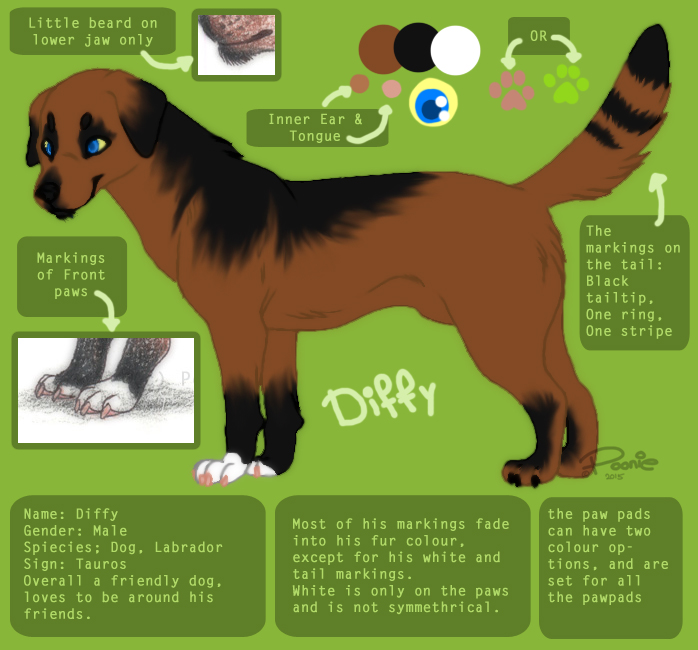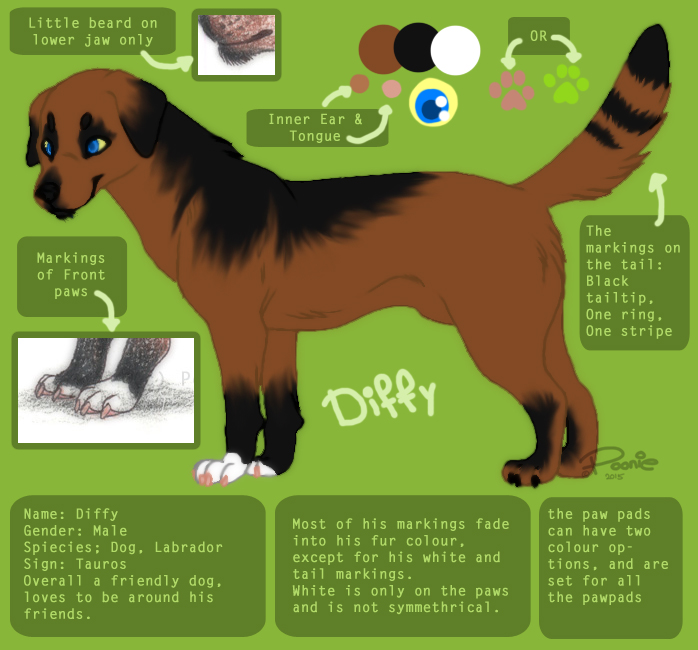 Watch
Something that was COMPLETELY OVERDUE omg.
So when Poonie dog her doggy version, Diffy needed one too 8D
as the fox/wolf diffy and dog poonie do NOT overlap in worlds (and people still draw them together somehow?!)

SO HERE HE IS DOG DIFFY THE LABRADOR THING

Name: Diffy (Dennis)
Nickname(s): Diff, Fluffy
Gender: Male
Spiecies:Dog, Labrador Retriever thing (chocolate)
Age(human): 25
Preference:Straight
Mate: Poonie(dog)
Personality:
On the couples tour he's defnitly the more mature one. Being some quiet, and laid back, he still can enjoy his lif to the fullest. Poonie can make him as hyper as she is with her silly little games, and he ejoys that. He's protective and does not like to be in the center of full attention much.