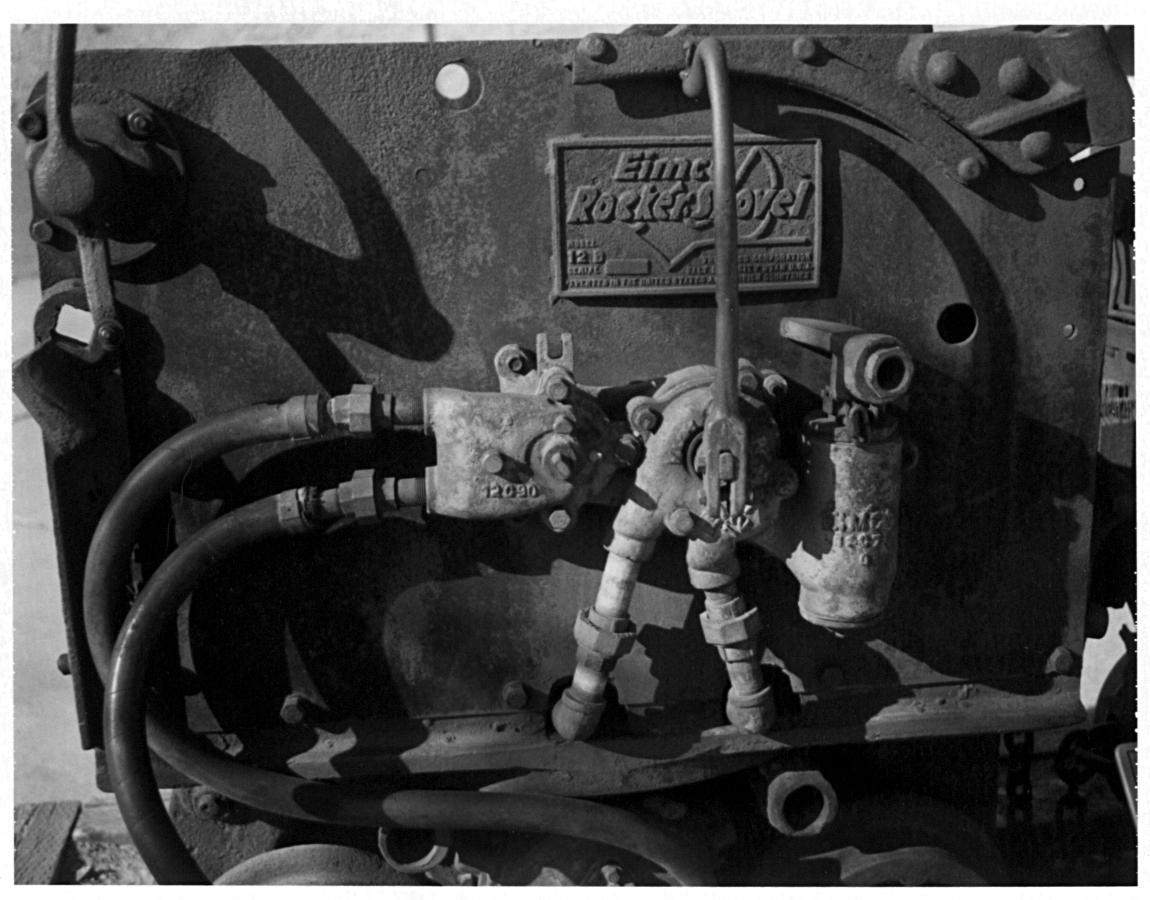 Watch
taken at the
kennecott copper mine
in SLC, utah.
on the edge of the gigantic pit, located behind a two-story truck tire, are rusting bits of old mining machinery. the spirit of *
Sylderon
took ahold of me and I was moved to get a shot of this decrepit rocker shovel, which up until the early 1950s moved loads of ore and fill out of what is now the largest man-made pit in the world.
polaroid automatic 100
polaroid 664 (ISO 100) packfilm

I'm flattered; I've never been credited as an influence before (at least not in a positive way

). Very nice shot. I like the funky rotary valve in the center.
Reply

as an engineer, I believe you have an appreciation of industrial aesthetic that lies beyond comprehension of shape. you know function. you look at the busted pieces of a crane and in your mind piece together the block and tackle; the cam mechanism of a pumper rotates in multiple dimensions in your head; you know the fabrication of building materials...

what happens when you give an engineer a camera? something wonderful.
Reply