Drama ahead, I wish it didn't have to come to this, I've been witnessing this for years now and I can't stand it anymore.
Also DA isn't doing anything about it.
The only thing I can do is share this with you in hope you won't get scammed by this person.
This "artist"

has been stealing money and scamming customers with commissions that he never delivered: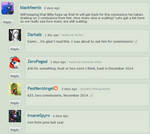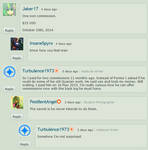 on top of that he harasses his customers every time they ask for a refund: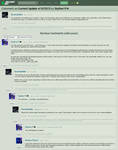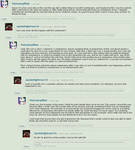 LINK
And as if this wasn't enough he's been running a story about being "blind" and homeless, always
begging for donations and guilt tripping his followers if they don't donate. He tells them that he's going to kill himself, that he doesn't get help ( he has received + $2000 in donations ) or insert
your favorite BS here.
LINK
LINK
He wasted that money buying a laptop, video games, a core membership and other shit.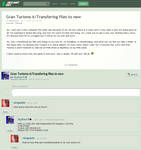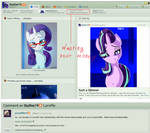 LINK
LINK
Let me tell you this, he was in the hospital at some point( just keep in mind he's been asking for money and deceiving people for months before that) but whatever his financial situation may be or if he's homeless or crippled THAT DOESN'T GIVES HIM THE RIGHT TO STEAL MONEY , he was paid for commissions that people never received, and not only on DA, he scammed people on Hentai Foundry too:
SFW LINKS


And now he wants $400 for bronycon so he's begging for money again, instead of refunding the money he stole.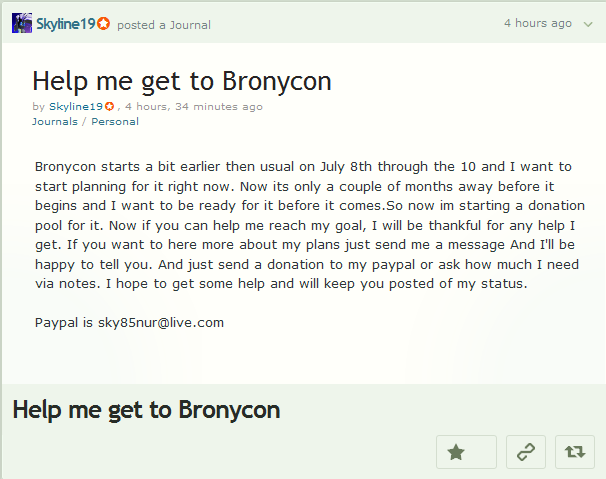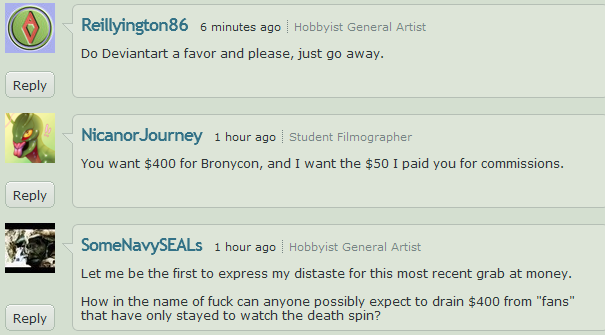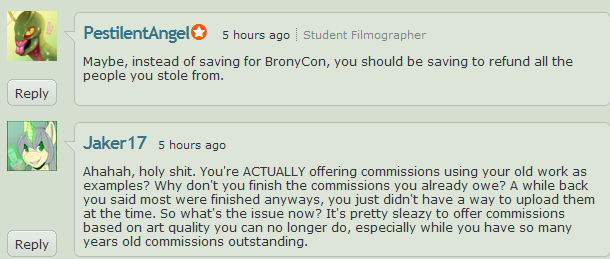 This comment sums up everything: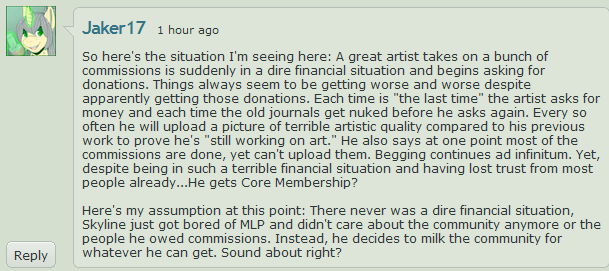 Maybe he's going to react to this journal with one of his pitiful sob journals or maybe he's
going repeat his threat to kill himself again for the millionth time, don't believe his lies he's trying to guilt trip you.
If this guy scammed you post it in the comments and ask him for a refund.
You can read most of the shit this guy has done here:
scamline19.tumblr.com/
All of his begging journals:
archive.is/skyline19.deviantar…
You can also read people's complaints on his DA page:
skyline19.deviantart.com/
Artist VS scammers article on him:
deviantartvsscammers.deviantar…
The story of Skyline19:
www.deviantart.com/art/The-sto…

wants to offer help for the affected users:
<da:thumb id="603939712"/>