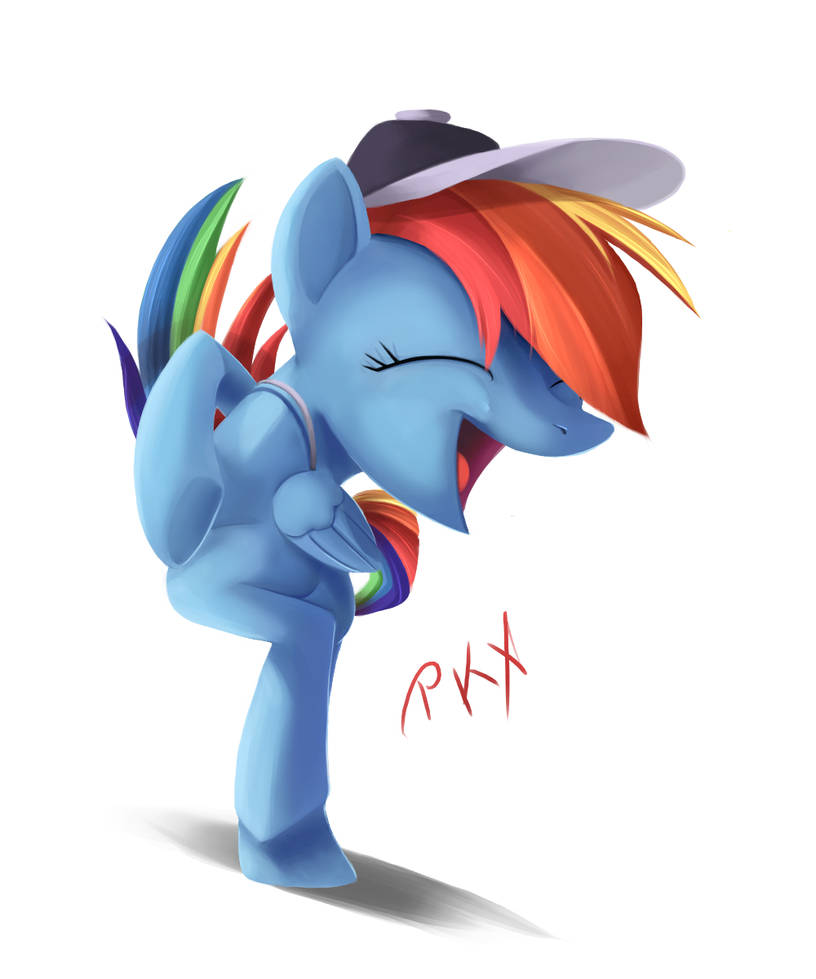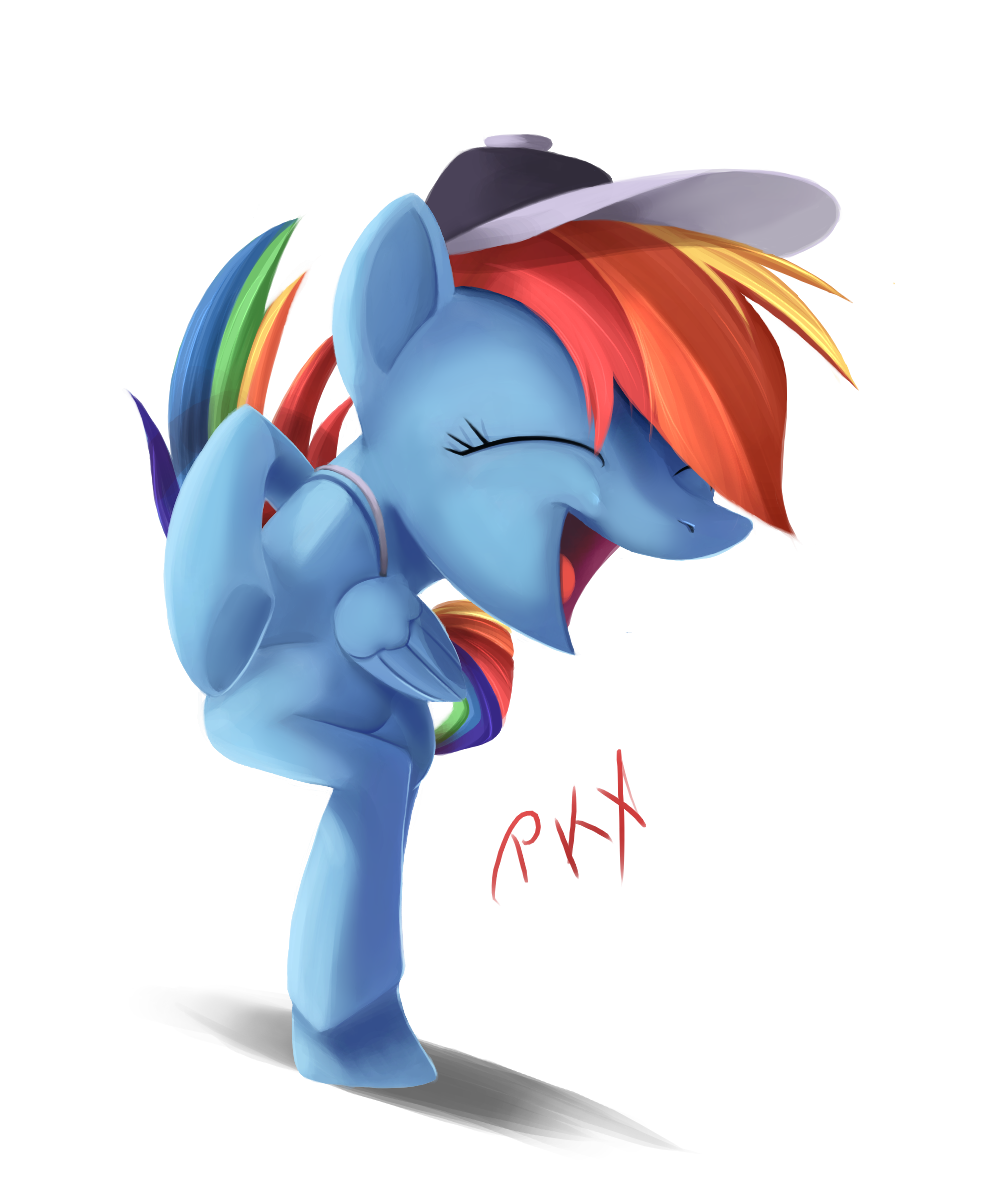 That is one of the best gags ever! I laughed out loud when I saw it! Bravoh! I really like the idea! I think it's really original. Personally, I like the fact that it's something I've definitely never seen before. Yet again, this is just me talking, and you know me. I seriously thought that this is the best thing yet. Is it trying to imitate Garry's Mod or something? Who knows. Who cares? I mean, it's hilarious either way. I'm totally going to fave it. Seriously dude, you're a genius. You know what? This is your best yet, in my opinion.
The Artist thought this was FAIR
29 out of 35 deviants thought this was fair.
In a bold gesture, we have a malformed Rainbow Dash, drawn from an ill-conceived frame of animation.
Even though her expression promises a lighthearted realization of the pony, it only takes a moment for the brain to attempt to follow the curves of the body, quickly fomenting revolt, and rejection of the picture as a true depiction of the character.
And yet... the face, the leg, the wing, the hoof, it's all there, and all too tempting for the viewer to try to trace a valid contour from these elements.
The overall effect is deconstructionist brain bleach on the level of 'Twilight Discovers Literary Analysis' (
www.fimfiction.net/story/41443…
).
It detracts from Rainbow. This much is true, and might upset her fans. On the other hoof, so much is made of Rainbow, perhaps some should be unmade as well.
The Artist thought this was FAIR
24 out of 26 deviants thought this was fair.