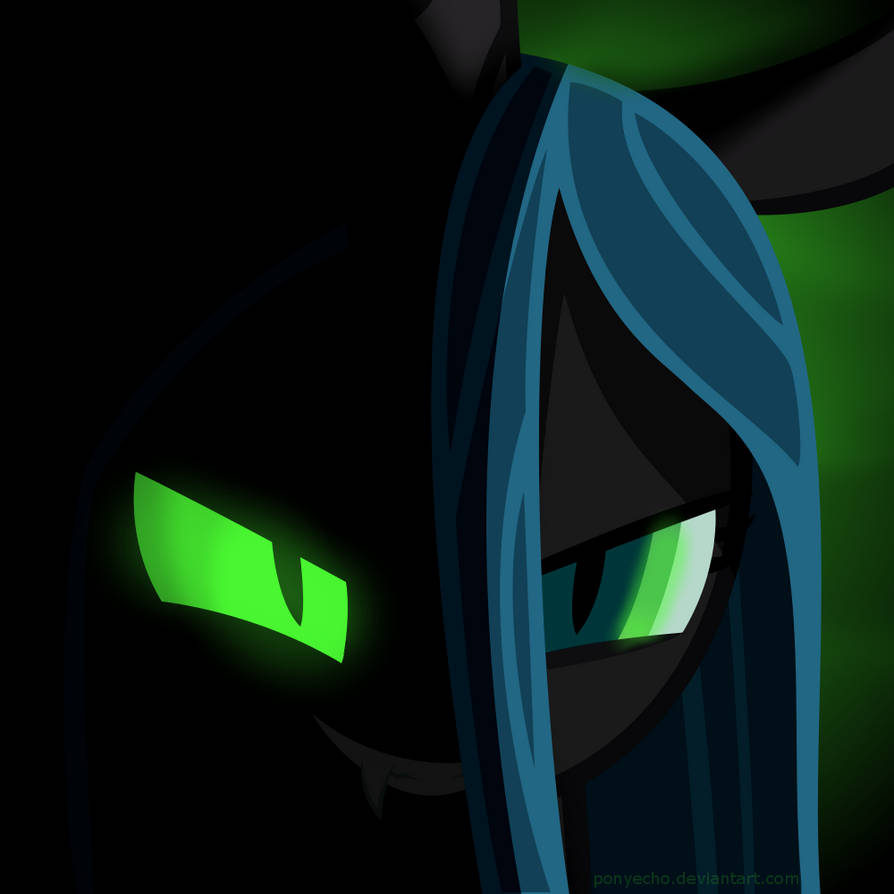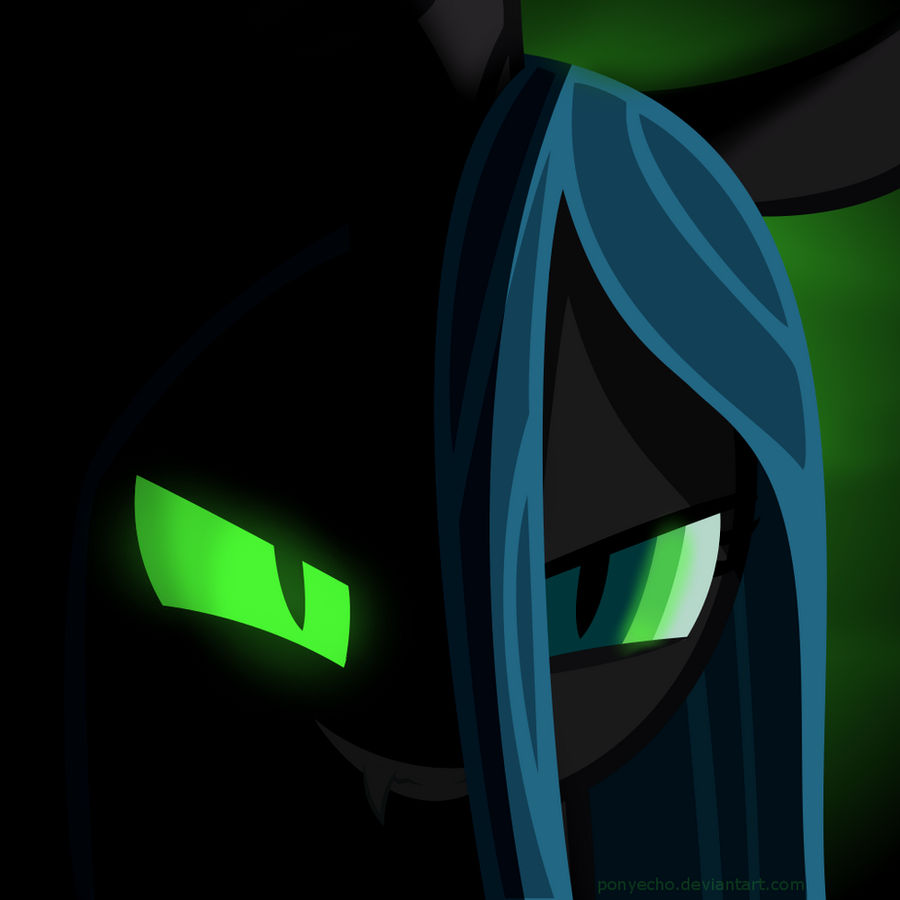 Watch
They watch you from the shadows,
They creep and steal your face,
They wear it like a mask outside,
As they quietly take your place.
They wear your eyes, your mane and smile,
Your friends now theirs to take,
They walk your walk and talk your talk,
A picture perfect fake.
Your friends won't know the difference,
The creature in disguise,
It will strike them down, one by one,
A master of surprise.
So beware the Changelings, my young pony,
Tell everyone you knew,
And pray your warnings not too late,
Or now they come for you.
- 'They Watch You From The Shadows' taken from 'The Big Book of Campfire Stories for Brave Colts and Fillies'
After so long working on my OC party, I wanted to shake off the cobwebs with an exciting little project I've had in mind for a few days. I decided I wanted to try my hand at Queen Chrysalis - I've always loved the black and green contrast that is associated with the changelings, and though that maybe I could do some exciting light and shadow effects to create a dark, sinister tone for Her Majesty. Honestly, this picture has turned out a lot better than I hoped!

My Little Pony: Friendship is Magic is property of Hasbro and