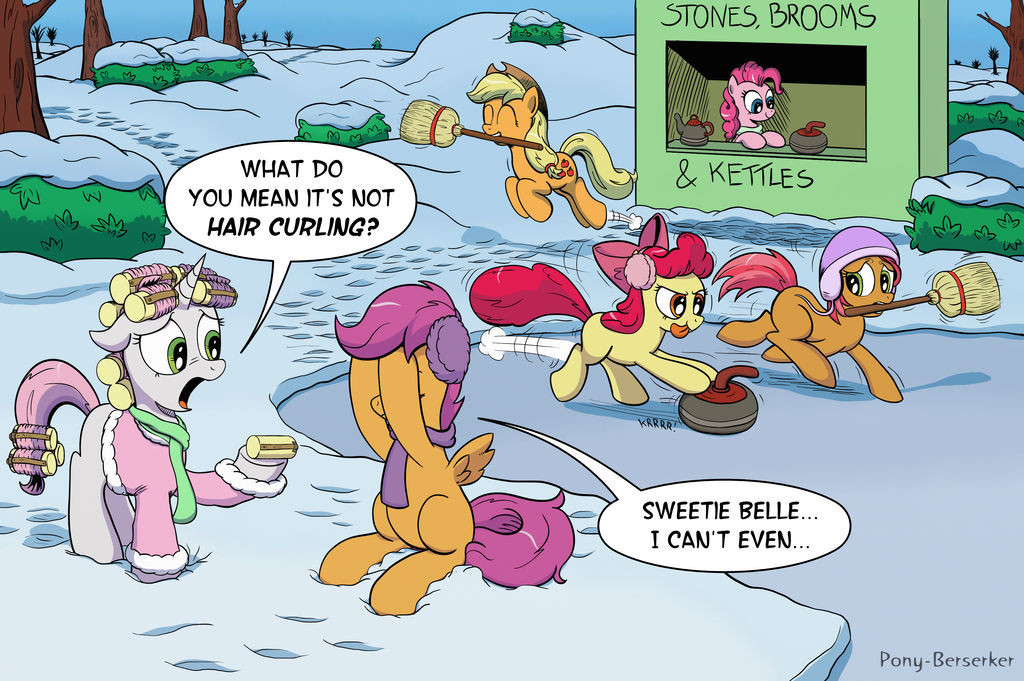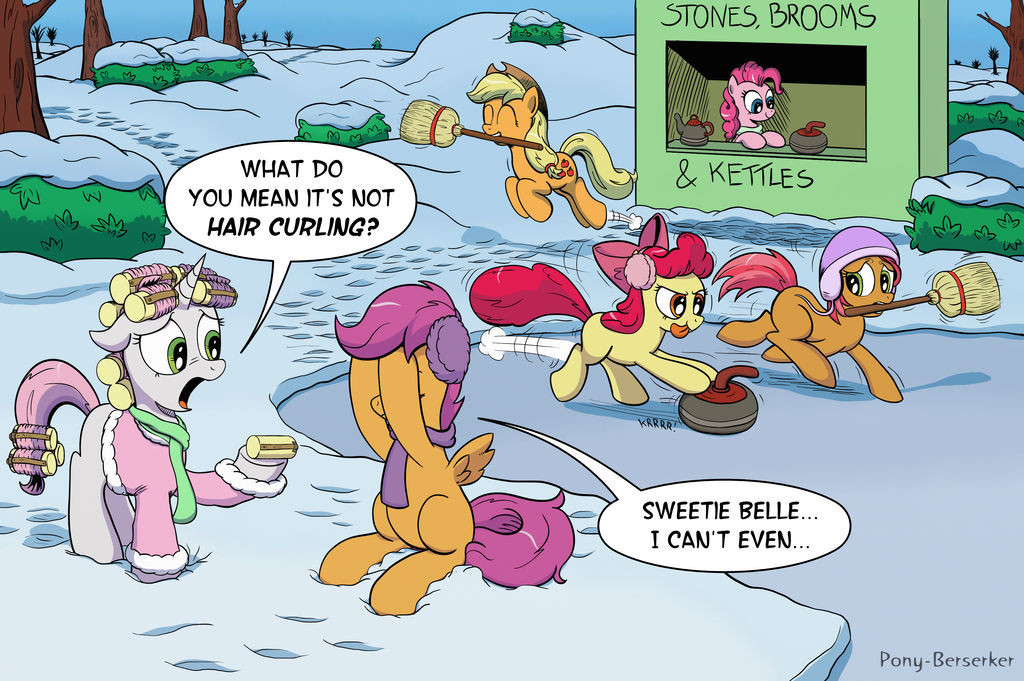 Watch
Commission for

who wanted a picture of the CMC playing curling. Why? Because Winter Olympics are coming!
I like how this picture turned out. Too bad I had to add Babs Seed too, but, eh, at least Apple Bloom has a teammate.
MLP and its characters belong to Hasbro. |
24/10/13 EQD's Drawfriend Stuff
PS: omg! Andy Price liked it!
comments.deviantart.com/1/4090…